The post is a HyperSonic TV IPTV review for FireStick and Android TV. It also contains the pricing plans, user guide, and FAQs regarding the IPTV service. You can use the guide for all Android TV devices and FireOS gadgets like your Fire TVs and FireSticks. Before moving forward, let's understand what Hypersonic TV IPTV is and what it offers.
NOTE: FireStickHow.com does not own or operate any IPTV services. Also, we don't verify the security and legality of any service.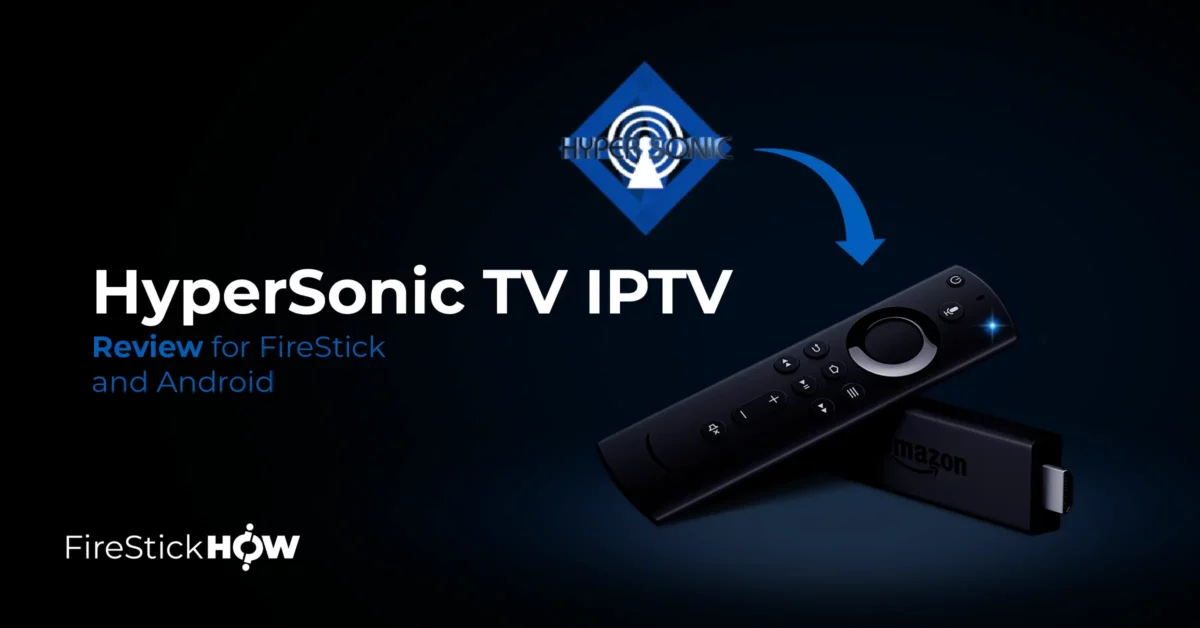 What's HyperSonic TV IPTV?
HyperSonic TV IPTV, an Internet Protocol Television service, is popular due to its affordability and reliability. The platform hosts tons of entertainment and news-related content, including live TV channels, TV shows, movies, sports events, PPV events, and on-demand content.
The pricing and subscription plans start from just $19.99 and provide access to all the available features and content.
HyperSonic TV IPTV also works flawlessly in conjunction with VPN services. Moreover, it provides 100% secure payment gateways and a money-back guarantee for technical errors or issues.
The service is fantastic for watching your favorite movies and TV shows. Moreover, the 19 thousand+  live TV channels won't let you get bored, ever!
HyperSonic is now part of our list of best IPTV services for FireStick & Android TV.
Attention FireStick Users: Read before you continue
Your government and ISP are probably monitoring your streaming activities using your IP address 54.36.149.243 (exposed to all). You may get into serious legal trouble for streaming copyrighted videos on FireStick. 
I strongly recommend getting a trusted VPN for FireStick to hide your IP address and protect your online identity.
I use ExpressVPN on all my devices as it is the most secure, fastest, and easy-to-use VPN. It comes with an unconditional 30-day money-back guarantee, and you get 3 free months with the yearly plan.
Don't miss out on the peace of mind and online security ExpressVPN provides.
Read: How to Install & Set up the best VPN on FireStick.
Is HyperSonic TV IPTV Safe?
HyperSonic TV IPTV is not listed in major app stores, including Amazon. Due to the lack of official availability on recognized App Stores, its safety is a concern. Unfortunately, FireStickHow doesn't have the tools to verify whether the platform is safe.
However, I ran the IPTV service URL on an online virus scan tool, VirusTotal. No vendor flagged the URL as malicious. You can check the image below.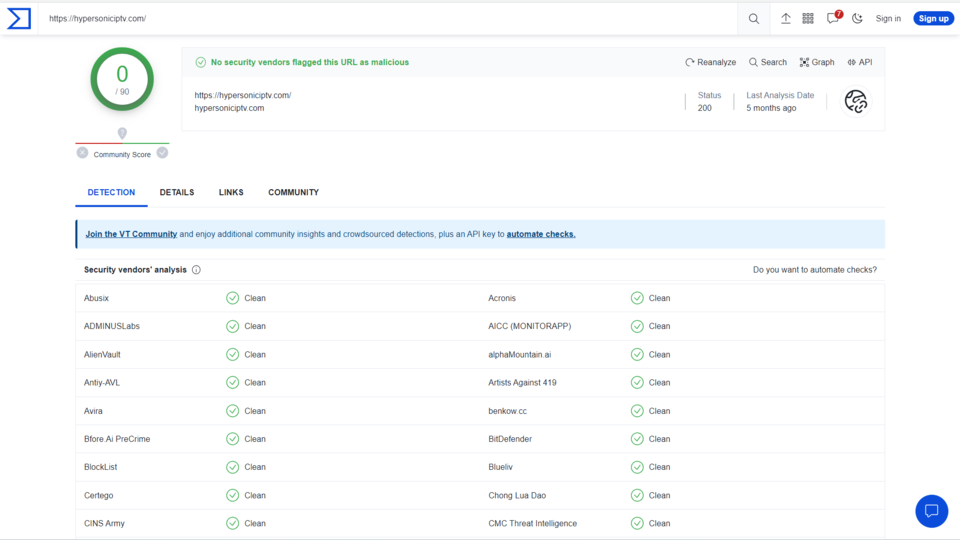 Is HyperSonic TV IPTV Legal?
Again, the legal aspects of the popular IPTV service are also ambiguous. HyperSonic TV IPTV is an unofficial service unavailable on the Amazon App Store.
Moreover, many paid and free IPTV services may contain content that's pirated or acquired from unofficial sources. Streaming copyrighted content will eventually put you at risk of legal trouble.
Therefore, if you've subscribed to HyperSonic TV IPTV, the best way forward is to pair it with a VPN. ExpressVPN is a great option, as it's highly reliable and fast. Moreover, it will secure your privacy and security if you accidentally encounter pirated content.
We do not encourage piracy, but we believe in your right to privacy.
Features of HyperSonic TV IPTV
HyperSonic TV IPTV is fast, dependable, and offers a high-quality streaming experience. What else does the service offer? Here are some top features:
It offers a Parental Control feature for adults.
The Pay Per View (PPV) feature ensures you pay for only the desired content.
HyperSonic TV IPTV is available worldwide. It means you can enjoy the service from any region/country.
It can incorporate third-party video players to stream the available content.
Features a wide selection of VOD and live TV channels.
The platform is user-friendly and straightforward to navigate. The content is divided and sorted into various genres for easy access.
Pricing of HyperSonic TV IPTV
HyperSonic TV IPTV is a paid service offering live and on-demand content. The service offers three subscription plans for users. They are:
The Basic package is valid for one month and costs $19.99. The Popular plan costs $85 and is valid for 12 months. Lastly, the Standard plan is $45 every three months.
All the plans require a one-time payment and provide a money-back guarantee. Moreover, the service provides a 24-hour free trial for new users. To learn the details of each plan, please refer to HyperSonic's official website.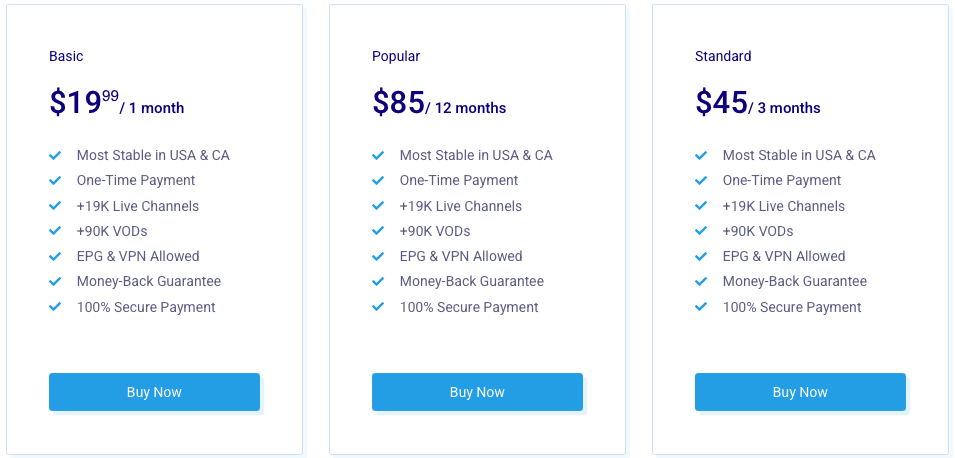 How to Sign Up for HyperSonic TV IPTV?
HyperSonic TV IPTV is not available for free. It means you have to get a subscription to access the content available on the platform. So, follow these steps to sign up for the HyperSonic TV IPTV service as a first-time user.
1. Visit https://hypersoniciptv.com in a web browser to open the official HyperSonic TV IPTV webpage. Then, press the Pricing Plans button in the middle of the screen.
Disclaimer: FireStickHow.com does not own the URL above. It belongs to the developers of the HyperSonic TV IPTV service.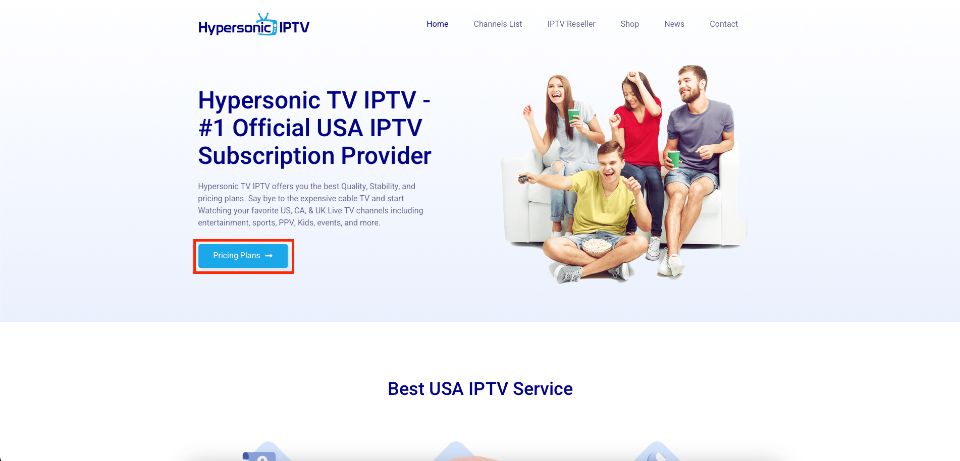 2. All the available plans for HyperSonic TV IPTV will appear. Select the plan of your choice and press the Buy Now tab.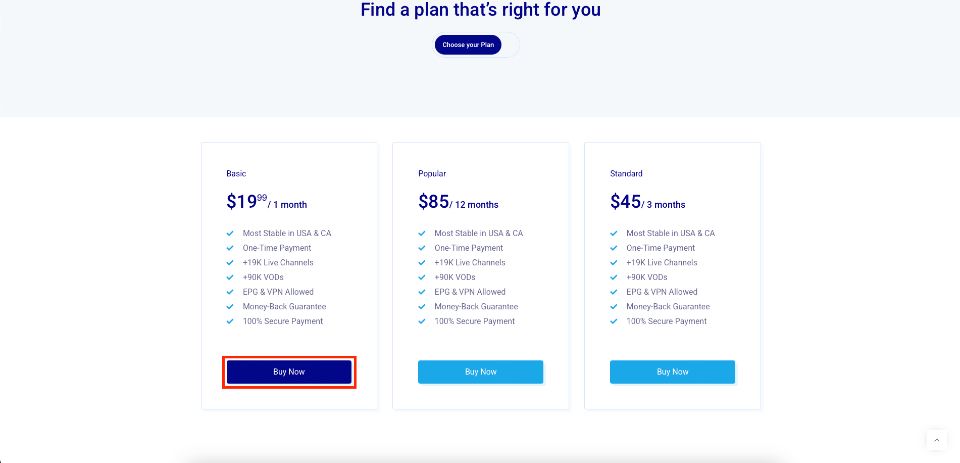 3. Next, you must select the plan's additional features and complete the purchase. So, start by tapping the What's your device tab at the top.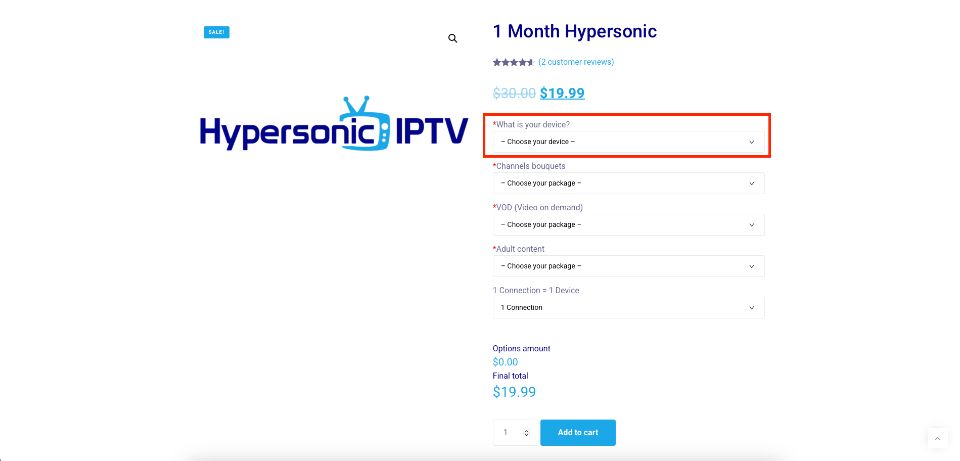 4. Scroll through the options and select the Smart TV (M3U Link only) tab.
5. Next, fill in the Channels bouquets, VOD, Adult content, and Connection tabs.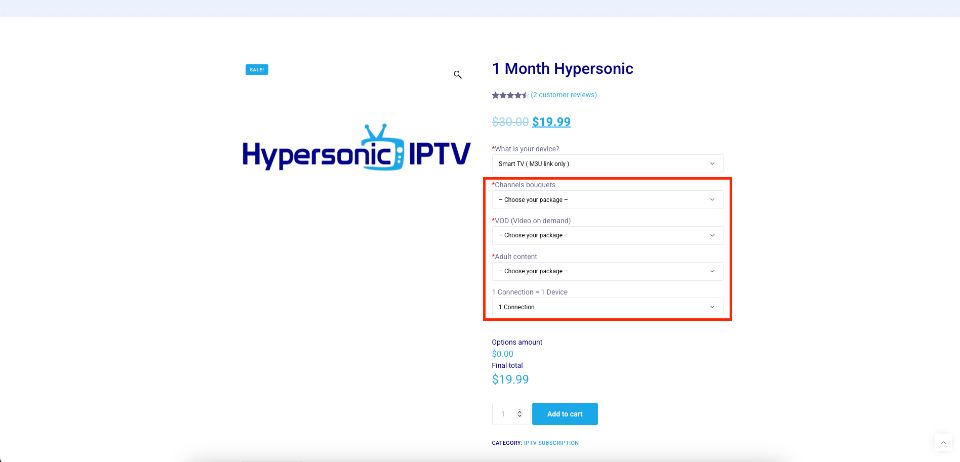 6. Once all the details are sorted, Press the Add to Cart button at the bottom.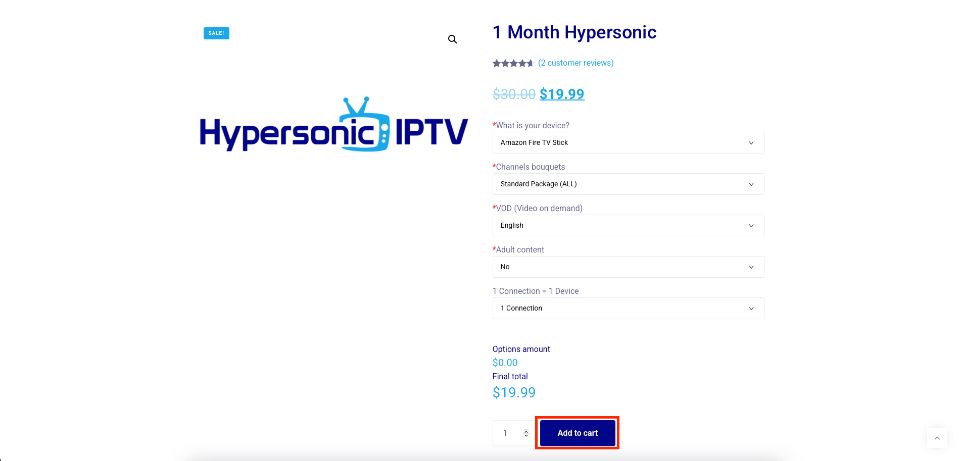 7. Press the View Cart button at the top right corner after purchase.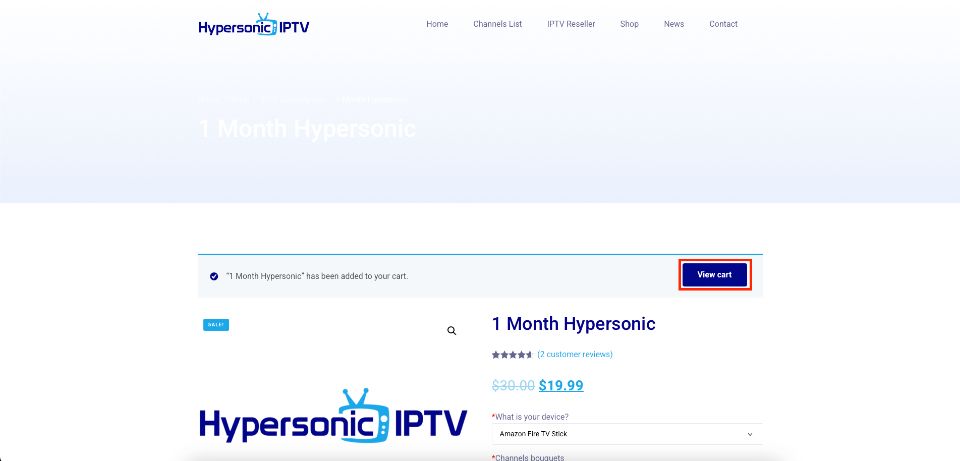 8. Quickly review your purchase and press the Proceed to checkout button. Then, comply with the onscreen instructions and complete your purchase.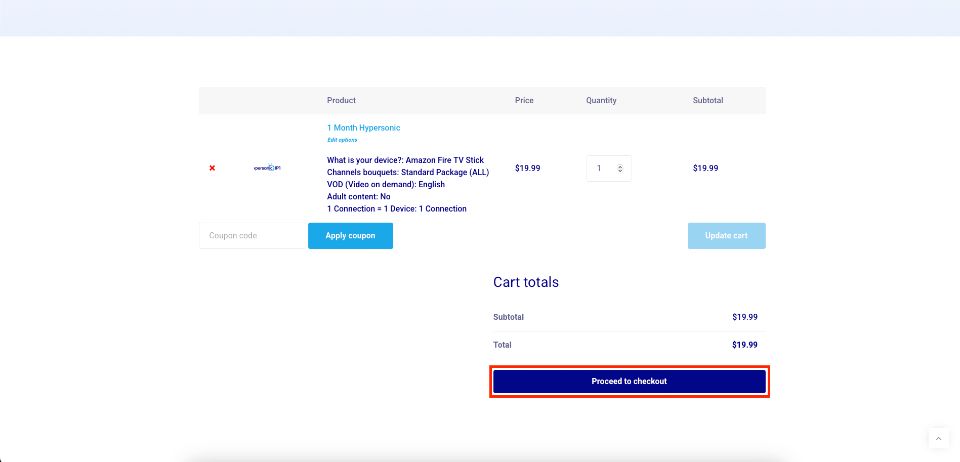 You have now subscribed to HyperSonic TV IPTV service.
Wait! It looks like you are all set to start watching your favorite content on FireStick. But have you protected your online identity yet? You are under constant surveillance by the Government and ISP. Free streaming of copyrighted videos may get you into legal trouble.
Thankfully, you can easily avoid online monitoring and safeguard your privacy with a trusted VPN on FireStick. A VPN will hide your IP address and online identity by encrypting your internet connection.
Please note that I am not encouraging you to violate any copyright laws. You should always watch the content available in the public domain. I am simply recommending the use of a VPN to maintain your privacy. You have every right to your privacy, which is constantly being breached these days.
I personally use ExpressVPN and have found it to be the fastest and most secure FireStick VPN. It is also the most streaming-friendly VPN I have ever used. Therefore, I highly recommend getting ExpressVPN for FireStick.
Here is how you can quickly get the ExpressVPN app on FireStick:
Step 1: Click HERE to subscribe to ExpressVPN and enjoy a 49% discount with 3 months of extended service. You are also eligible for a 30-day, full money-return guarantee.
Step 2: Download and install ExpressVPN on FireStick
Choose the Find > Search option on the FireStick home screen on the menu bar.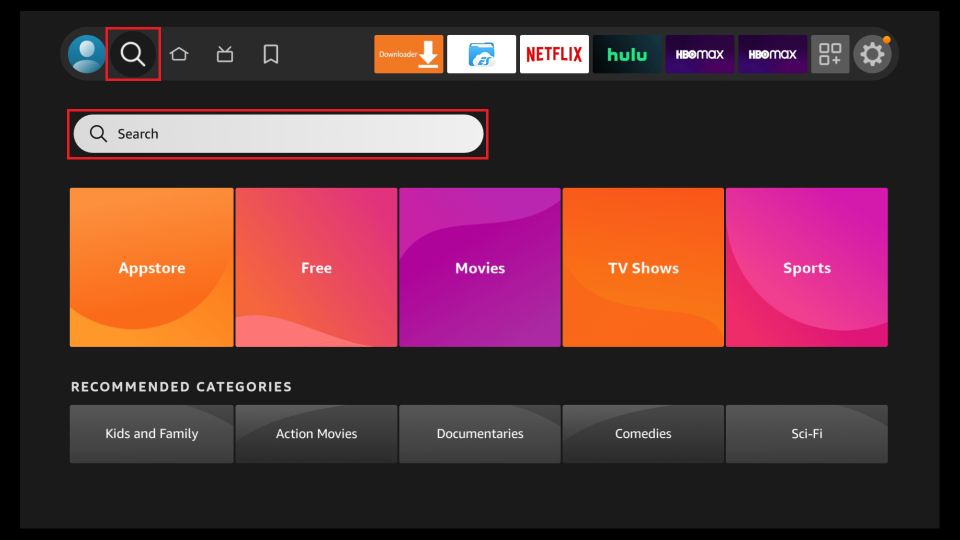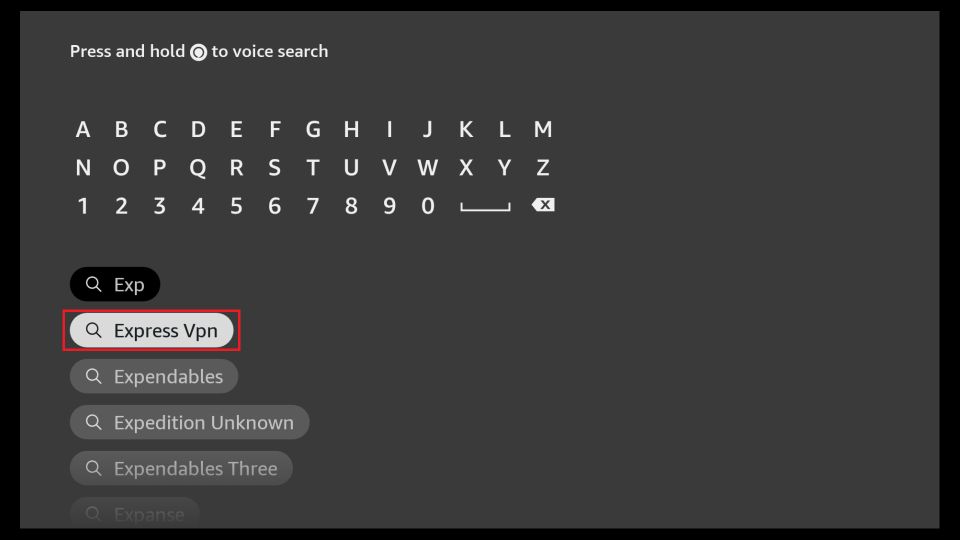 Click the ExpressVPN icon on the following window.

Click Download or Get on the next window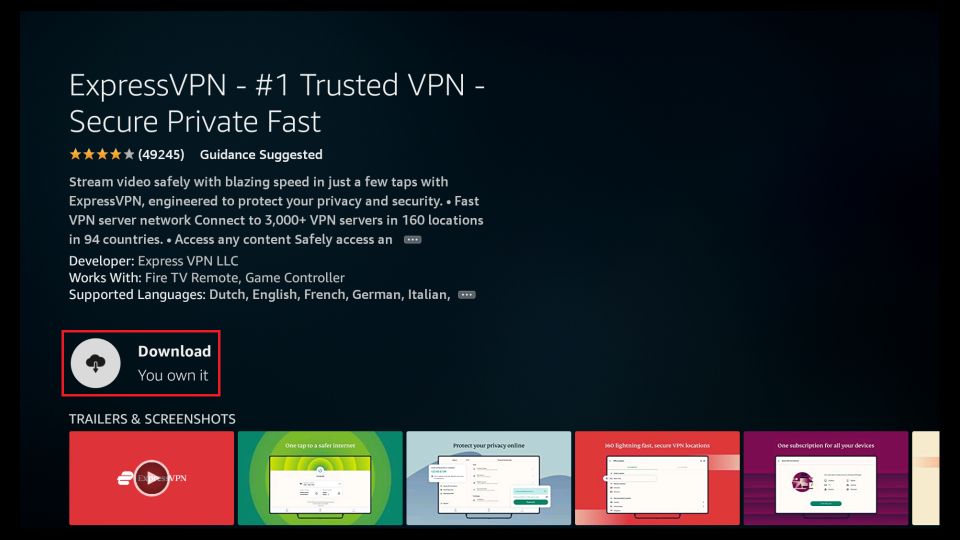 Step 3: Open ExpressVPN once you have downloaded it. Sign in with your account.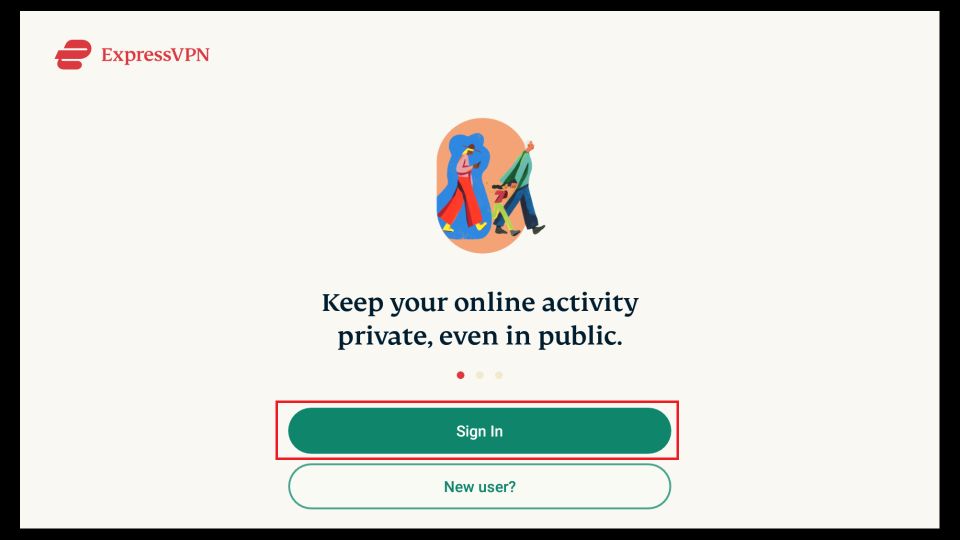 Step 4: Choose a server and click the Connect/Power button

Put your mind at ease now! You have successfully secured your streaming activities with ExpressVPN.
How to Use HyperSonic TV IPTV on FireStick?
Using the HyperSonic TV IPTV on FireStick may be difficult as the app is not officially available. However, you can use the service via the IPTV Smarters Pro application. For that, download IPTV Smarters Pro from the Amazon Store. Then, follow these steps:
1. Launch the Apps & Games section from the FireStick Home. Then, select the IPTV Smarters Pro app from the available applications.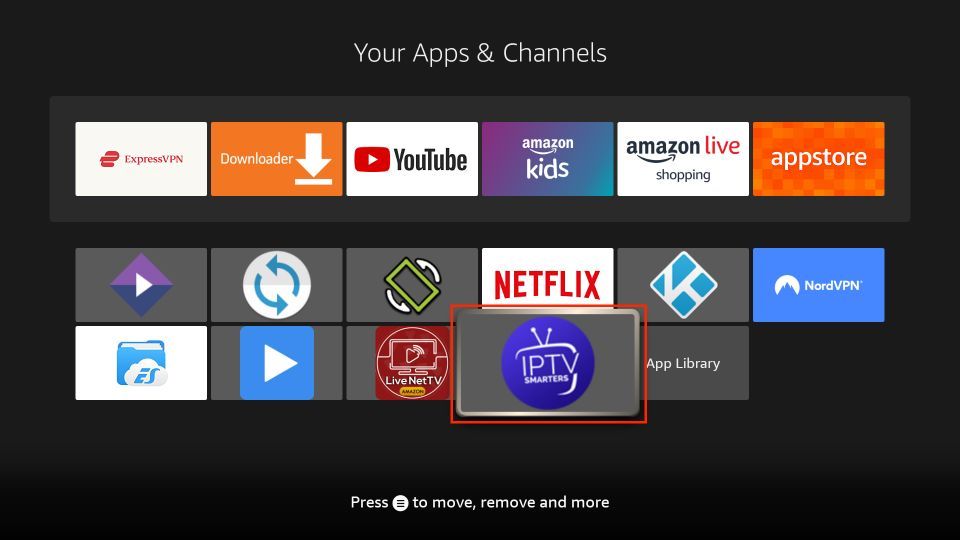 2. Select your device type and press Save.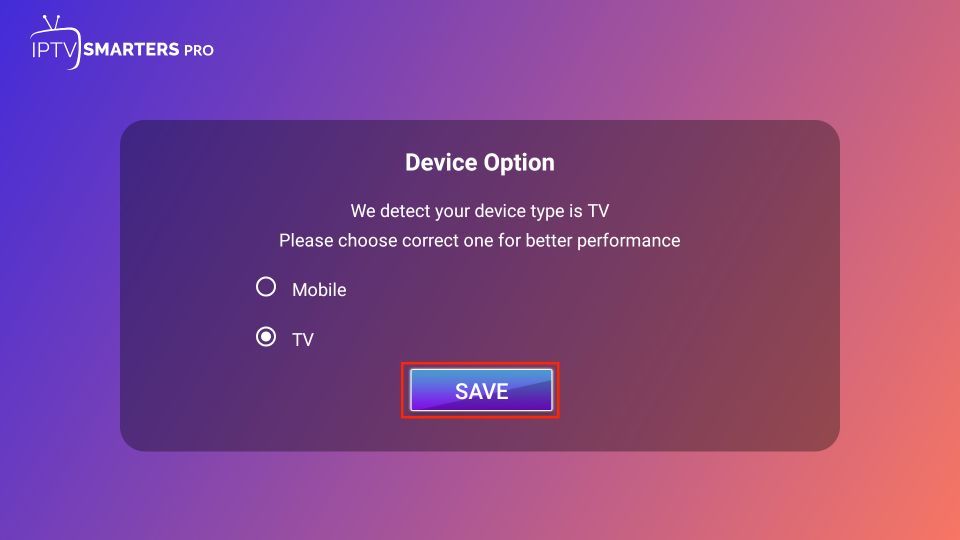 3. The Licence Agreement will pop up. Please give it a read and click on the Accept button at the end of the agreement.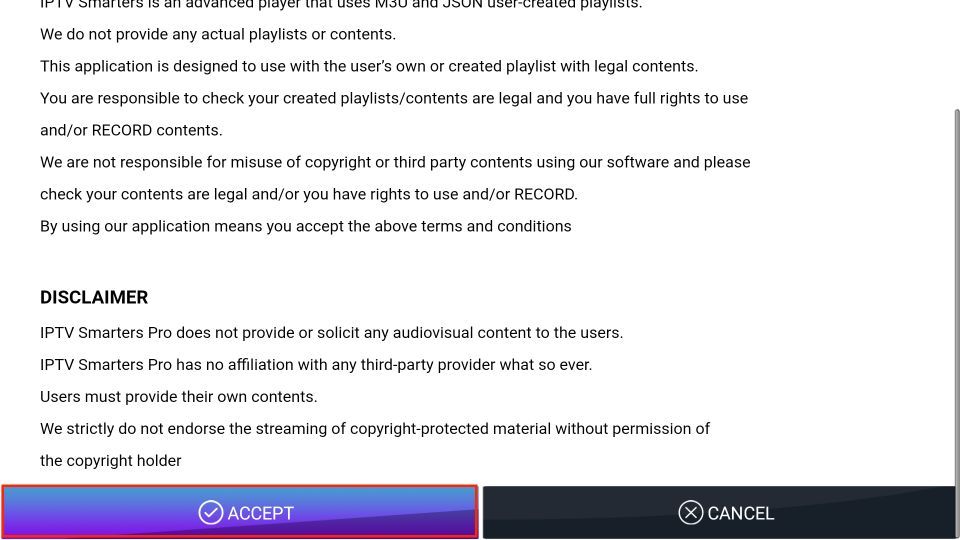 4. Select the Load Your Playlist of File/URL tab.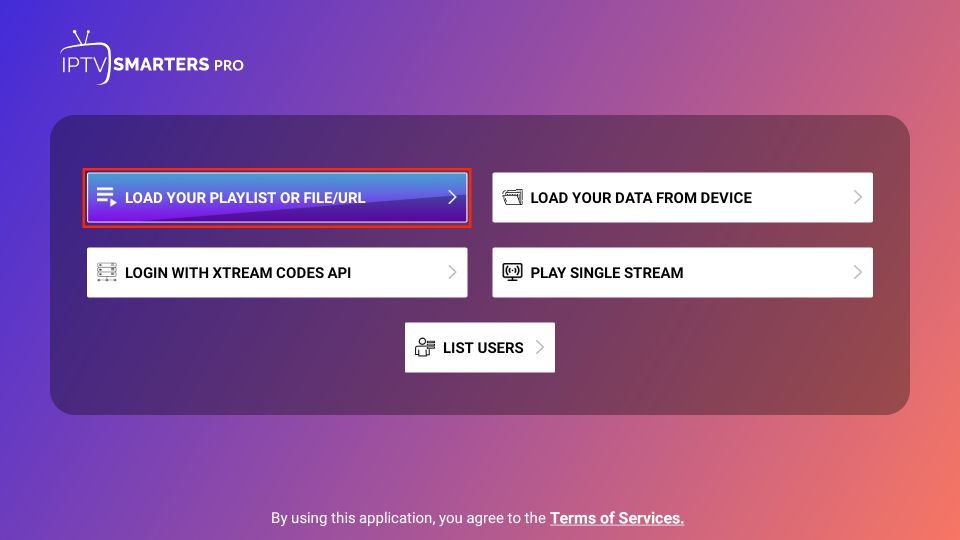 5. IPTV Smarters Pro will request access to the device's media. Press Allow to proceed.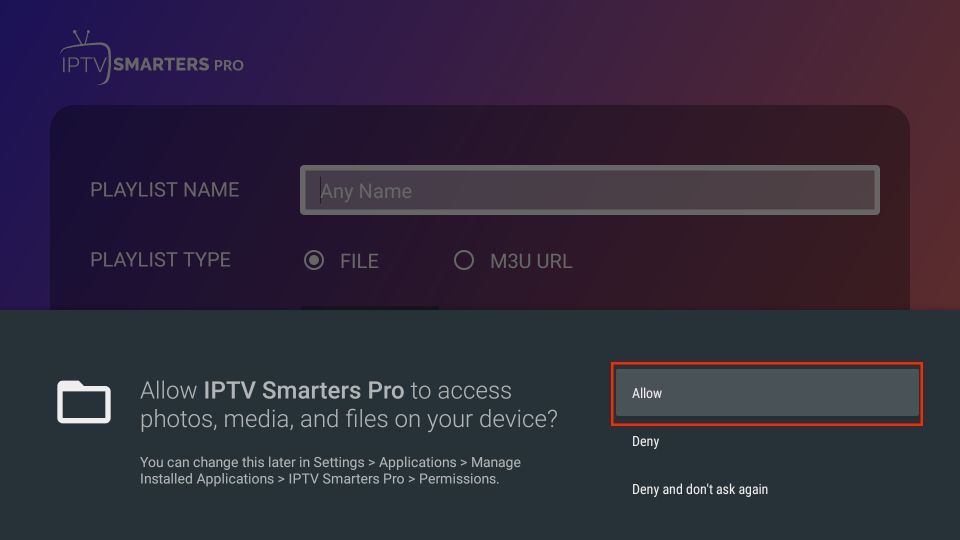 6. Now, fill in the Playlist Name tab.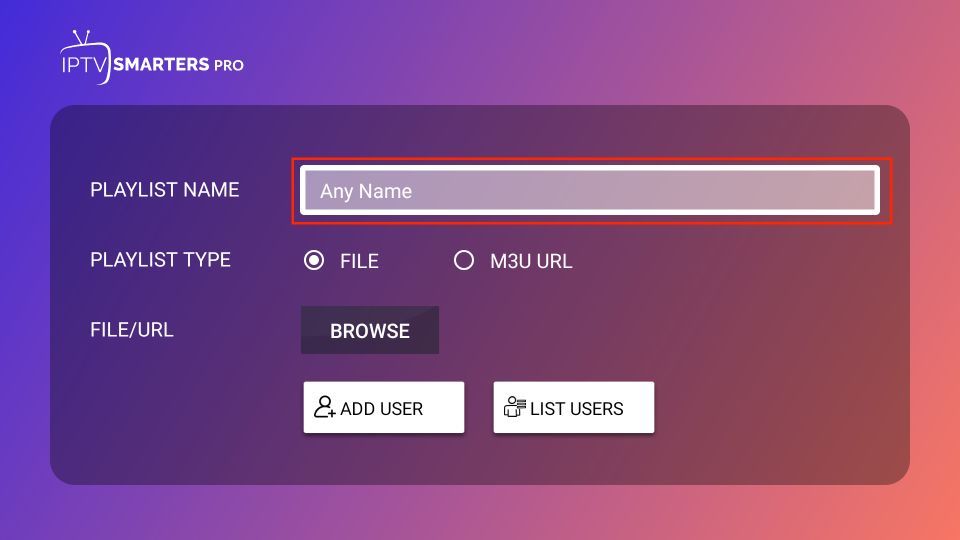 7. Select the M3U URL option in the Playlist type tab.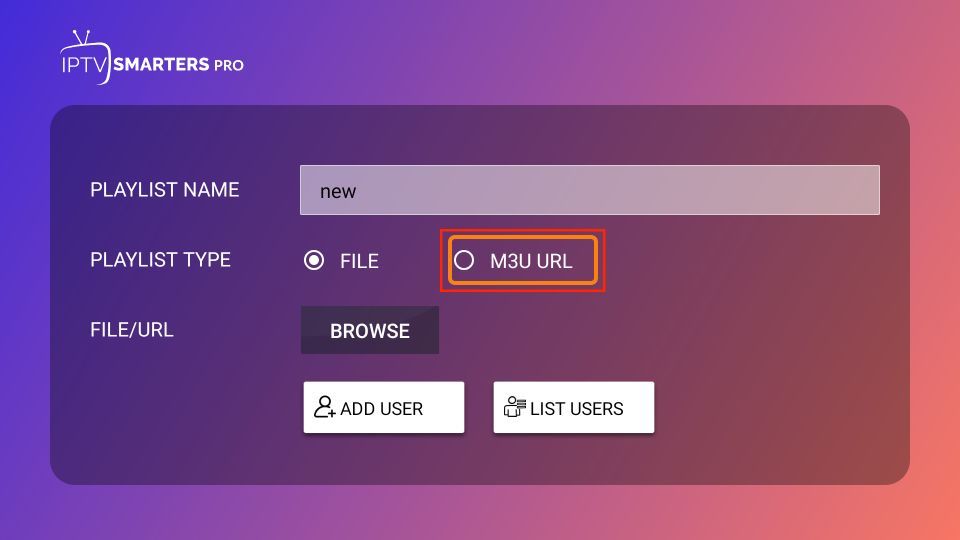 8. Lastly, fill in the credentials in the File/URL tab.
Note: Use the M3U URL link that you receive after registering on the HyperSonic TV IPTV website.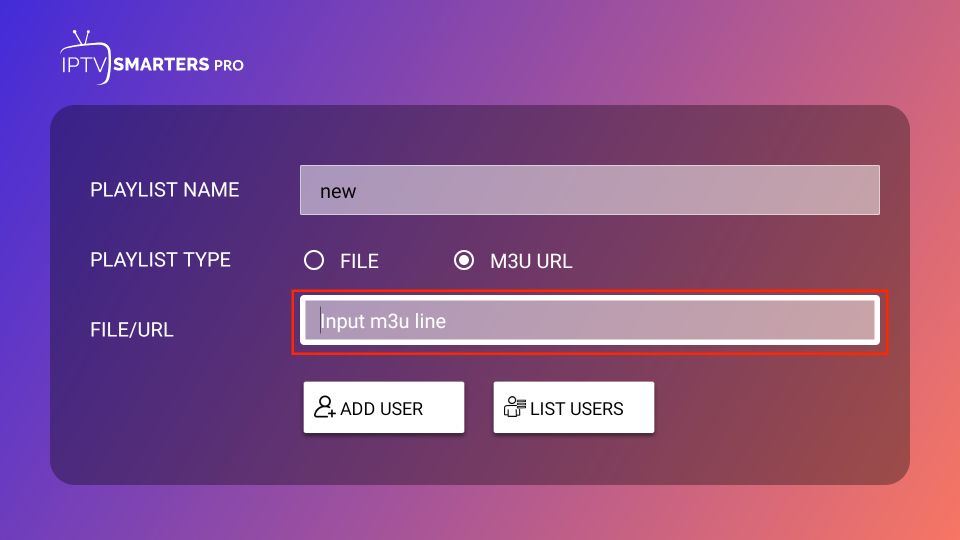 9. Lastly, press Add User.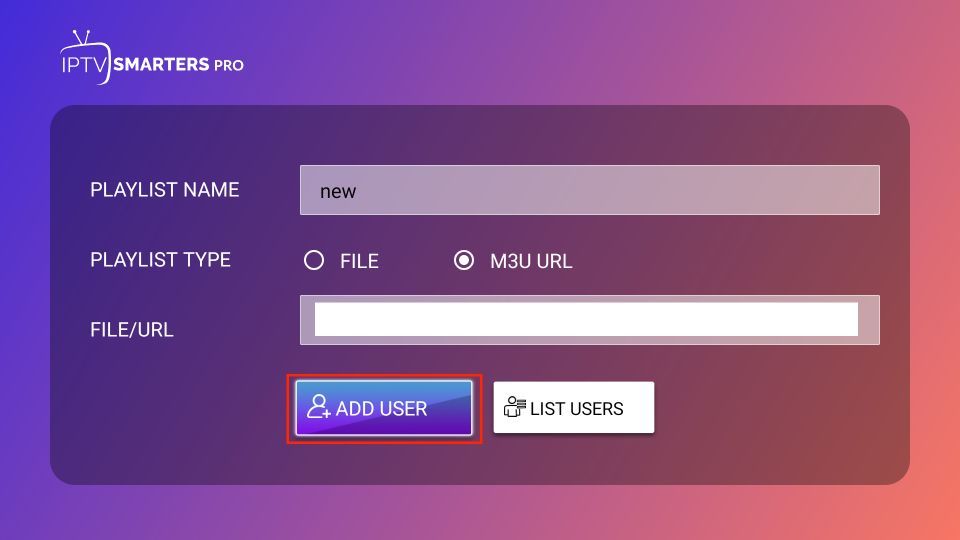 How to Use HyperSonic TV IPTV on Android?
Using the HyperSonic TV IPTV app on Android devices is pretty simple. Follow these steps to install and use HyperSonic TV IPTV:
Open the Security/ Privacy settings of your Android device. Then, enable the Unknown Sources tab to allow the device to download applications from unofficial sources.
Sideload an IPTV player service like IPTV Smarters Pro.
Open the IPTV Player app on your device when the installation completes.
Select Load Your Playlist or File/URL from Home.
Enter a dummy name for the URL, select the M3U URL option, and enter the URL.
Click the Add User button.
Browse the live TV channels and other content.
FAQ's
What's HyperSonic TV IPTV?
As the name suggests, HyperSonic TV IPTV is an IPTV platform that offers live TV channels and on-demand content. It hosts over 17 thousand channels and many on-demand TV shows and movies. HyperSonic TV IPTV is an affordable service containing sports, events, movies, TV shows, live content, etc. Additionally, the money-back guarantee ensures customers get what they pay for.
How many channels are available on HyperSonic TV IPTV?
HyperSonic TV IPTV provides over 17 thousand live television channels from across the globe. Moreover, it also offers a massive variety of VOD content that is updated weekly. With a HyperSonic TV IPTV subscription, you can enjoy on-demand movies and TV shows, sports events, live TV channels, and more under one roof.
Which devices support HyperSonic TV IPTV?
Almost all devices running an Android operating system support HyperSonic TV IPTV. The compatible gadgets include Android phones, Tablets, Fire TVs, FireSticks, and more.
Is HyperSonic TV IPTV safe and legal?
HyperSonic TV IPTV is neither safe nor unsafe. The safety and legal status of the service is not clear. HyperSonic TV IPTV is a third-party service unavailable in major app stores. Therefore, like all unofficial services, its safety and security are not guaranteed, as the platform may contain malware or viruses. Similarly, it runs the risk of hosting pirated content, so its legal aspect is also under question.
Final Words
HyperSonic TV IPTV is a good option for many users seeking a decent IPTV service. The platform's primary benefits are the competitive price point and the wide variety of channels. The service offers features like Parental Control, pay-per-view, and an on-demand content facility. So if the safety and legality of HyperSonic TV IPTV are not a matter of concern for you, subscribe to the service and enjoy it across various devices.
Related: