This article covers how to install Fen Kodi addon. Moreover, it provides an overview of the addon, whether it's safe & legal for your device, its features, how to use it, and more. You can use this complete guide as a reference for any device that supports Kodi, like FireStick, Nvidia Shield, Windows PC, Android phones/tablets, Amazon Fire TV devices, etc.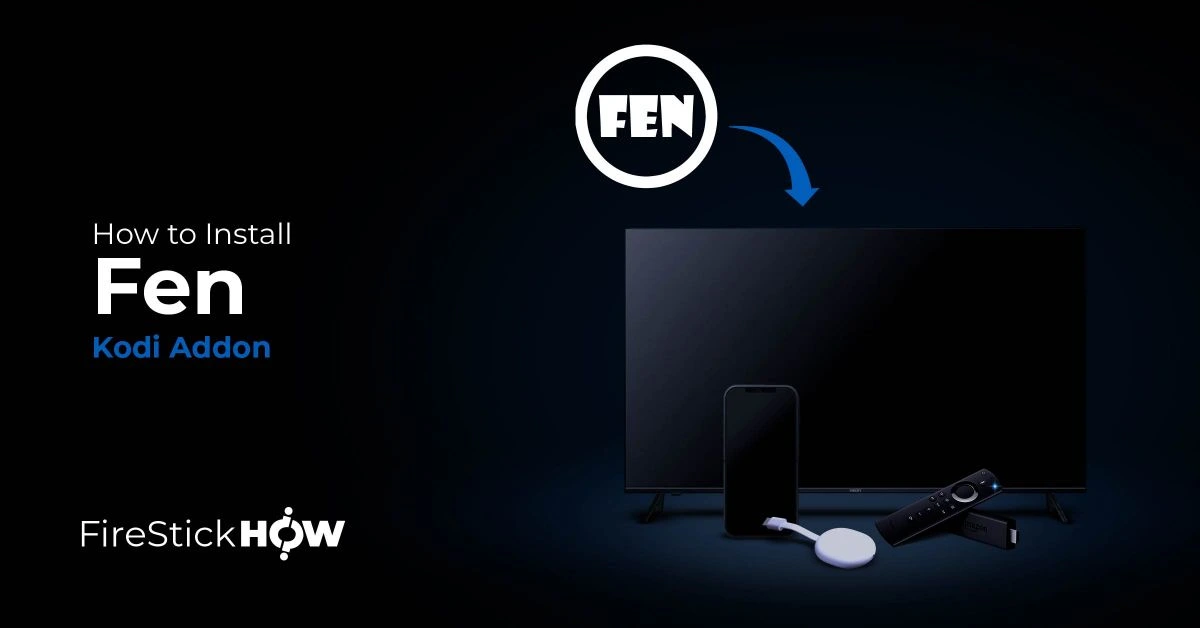 What Is Fen Addon
Fen is a movie and TV show streaming free third-party Kodi addon hosted on Tikipeter's Repository. This addon features customized sections for Movies, TV Shows, Discover, Search, Popular People, Favorites, Downloads, and more. Each section inside Fen is amazingly organized, so users can easily explore its content.
With Fen, you can download and save TV shows and movies for later. Also, you can create custom lists. To make Fen even more capable, the developers have made it compatible with multiple services like Real Debrid, Trakt, and more.
All-in-all, I found Fen as one of the most reliable TV show and movie streaming Kodi addons.
Attention KODI Users: Read before you continue
Government and ISPs endlessly monitor your online activities using your IP address 34.145.227.243 (exposed to everyone). Kodi is an excellent platform for streaming movies, TV shows, and sports, but streaming copyrighted content can get you into legal trouble. 
You should use a reliable Kodi VPN and protect your streaming activities and privacy. A VPN will hide your IP address and bypass government surveillance and geo-restrictions.
I trust and use ExpressVPN, the fastest and most secure Kodi VPN. It's easy to install on any Kodi device, including Amazon FireStick, PCs, and Smartphones. In addition, it offers a 30-day money-back guarantee, and 3 free months with the annual plan.
Read: How to Install & Use the best VPN for Kodi.
Is Fen Addon Safe?
At FireStickHow.com, we can't comment on the safety of the Fen addon since we are no security experts, and this addon comes from a third-party source. So it can be safe or unsafe. We don't exactly know.
Thankfully, Tikipeter's Repository zip file cleared the virus analysis of VirusTotal, which is a piece of good news – check it out: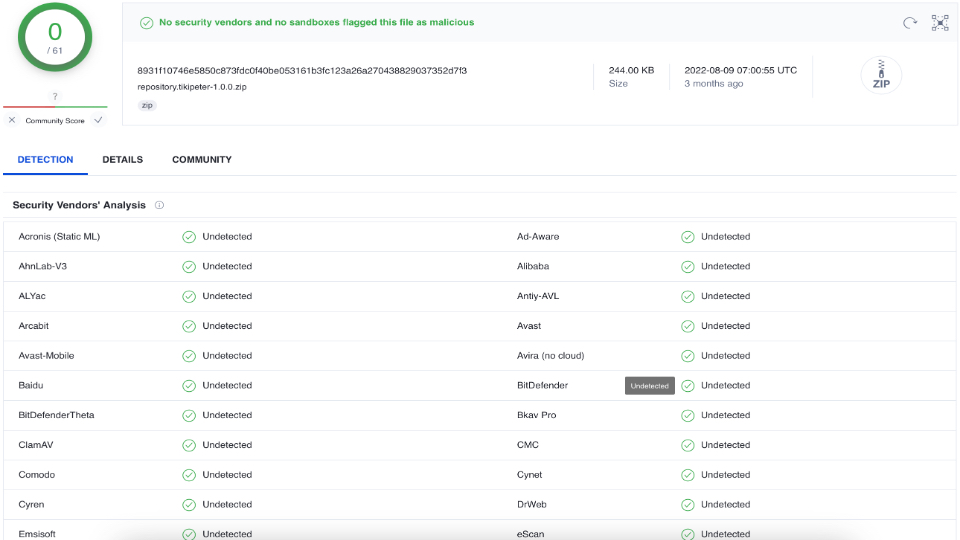 Is Fen Addon Legal?
There's no litmus test to check whether Fen is legal or illegal. For example, some say that Fen only fetches the links that are freely available on the internet, so it's legal. But on the other hand, the questionable status of those links makes the situation confusing.
At FireStickHow.com, we don't have the resources to check whether links available via Fen are legal or illegal. So, once again, we can't say anything.
But there's a way forward. And that's to use ExpressVPN whenever you access the Fen Kodi addon. This way, you stay protected from both safety and legal threats.
Features of Fen Addon
Here are some highlights of the features you get with the Fen Kodi addon:
Super organized sections
Unique sections like Discover and Popular People
Support tons of services like Trakt and Real Debrid
Advanced tools to fully customize your streaming experience
How to Install Fen Kodi Addon?
As Fen belongs to a third-party repo, it takes multiple steps to install the addon. So, I have divided the installation into three easy-to-follow parts. Follow each in the exact order to install Fen successfully.
Part 1 – Turn On Unknown Sources
This part shows the most critical thing, enabling Unknown Sources inside Kodi settings.
1. Open the Cog Gear icon on Kodi's home screen on the top left side.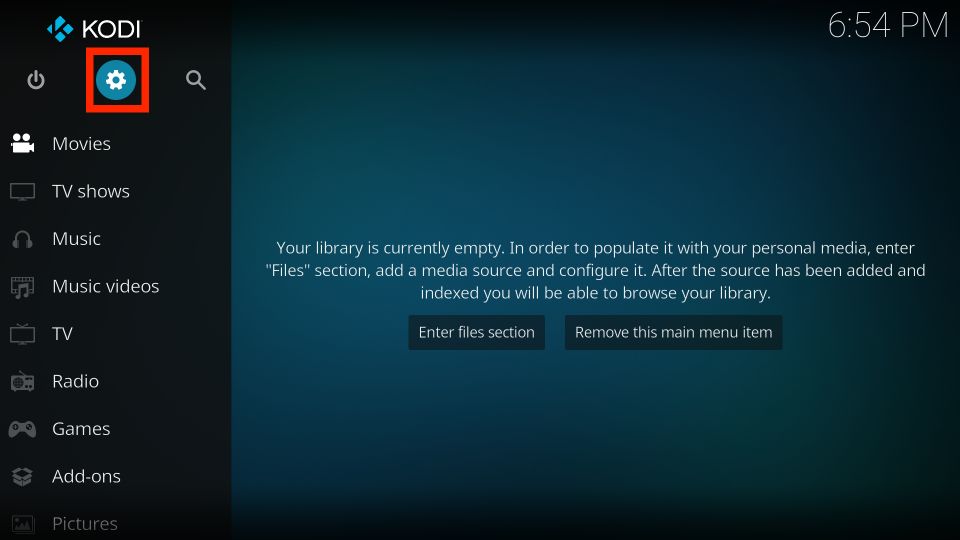 2. On the System Settings dashboard, choose System.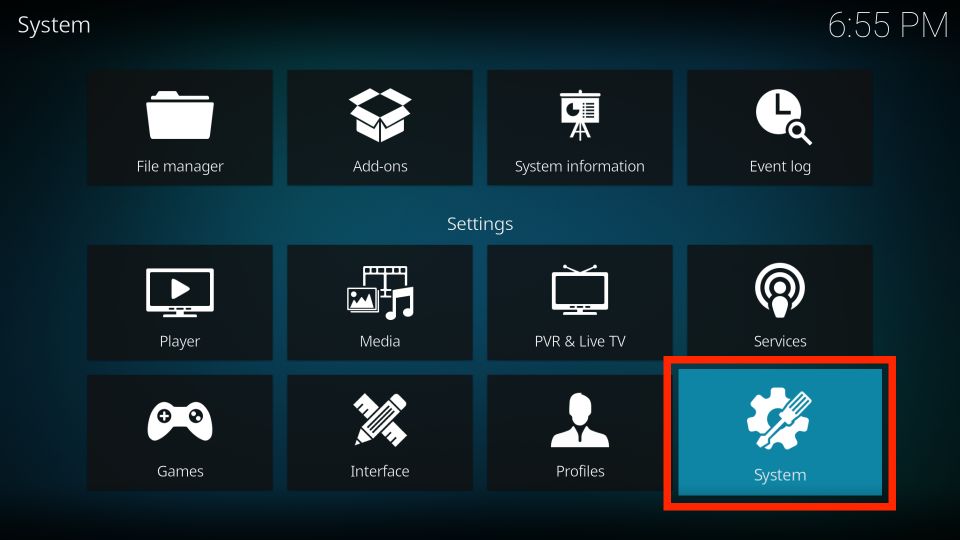 3. Jump to the Add-ons tab by scrolling down on the left menu.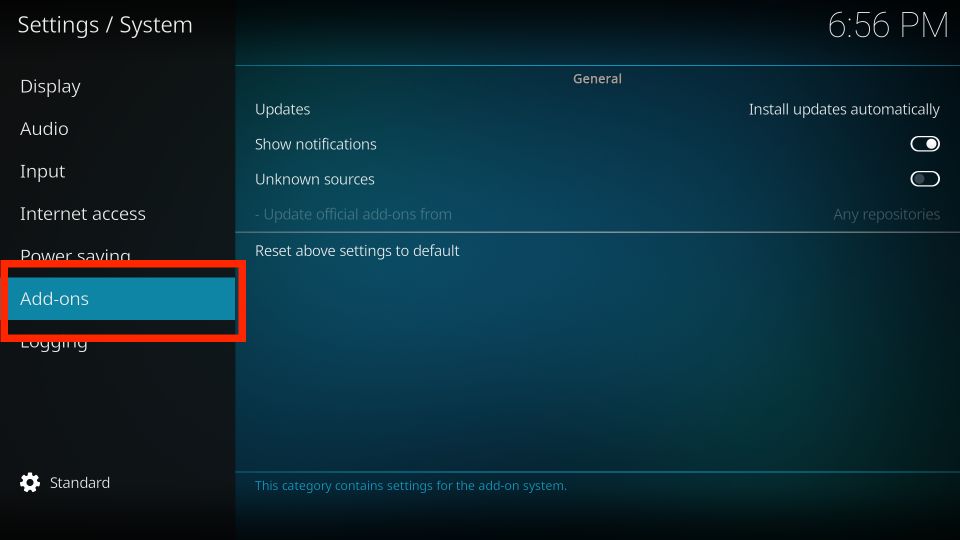 4. Go to the right side and turn on Unknown sources.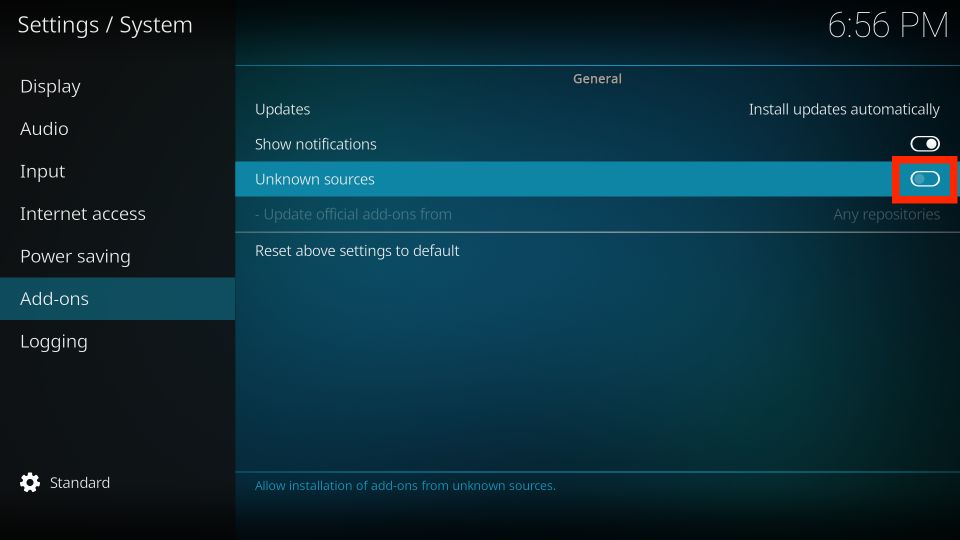 5. Kodi will inform you that allowing unknown sources on Kodi may result in data loss. Click Yes to confirm.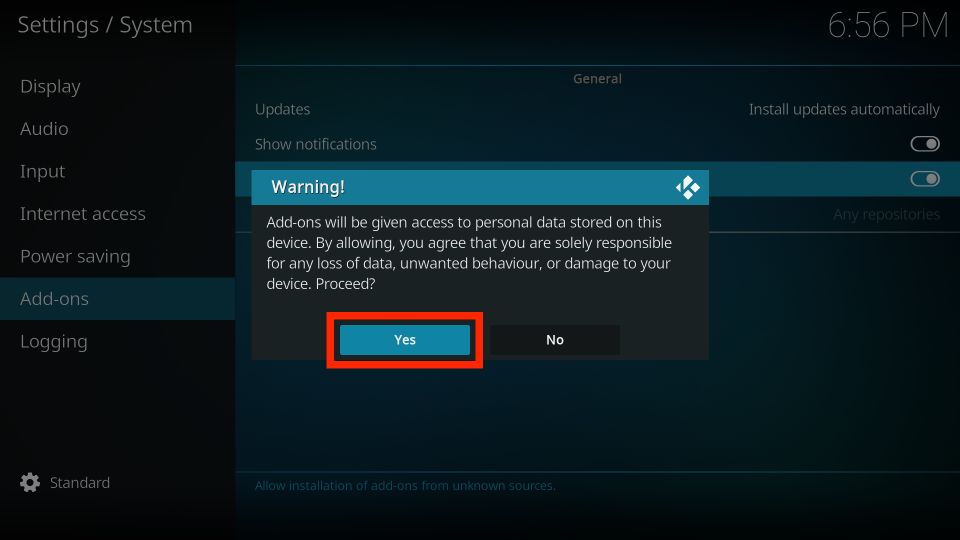 6. Under Unknown sources, choose the –Update official add-ons from option.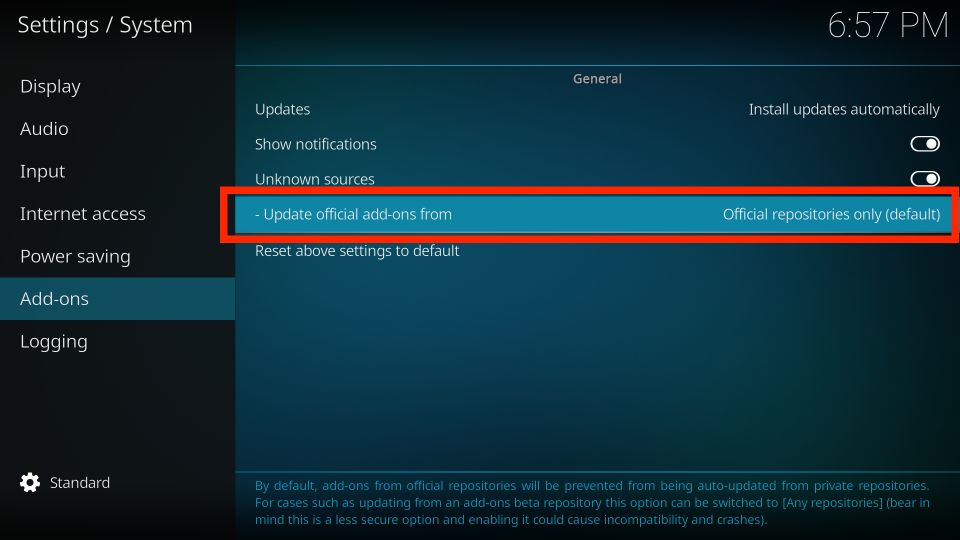 7. Select Any repositories to let Kodi update addons automatically from any repo.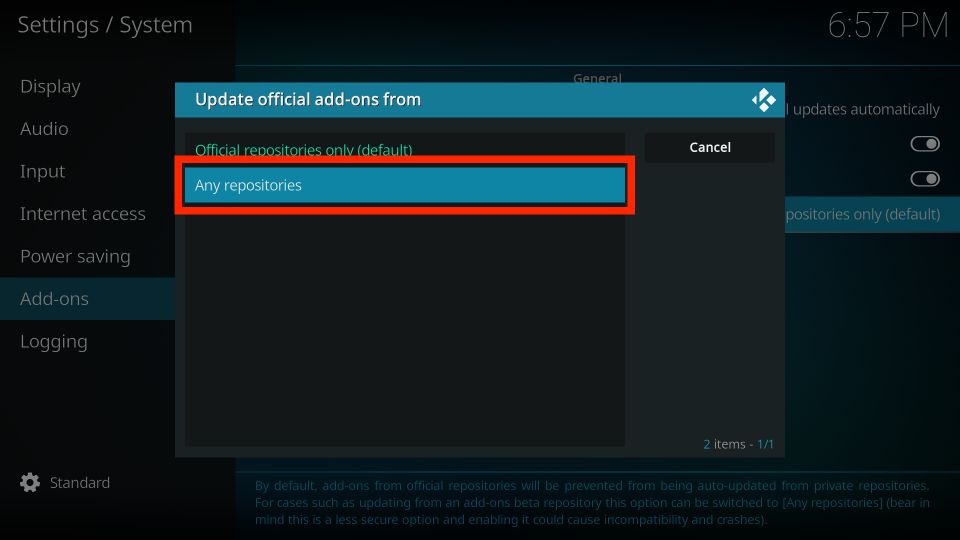 Part 2 – Install Tikipeter's Repository
Next, the following steps show how to install Tikipeter's Repository, where Fen is hosted.
1. Go to the Kodi Systems screen by selecting the Cog icon on your screen's top left side.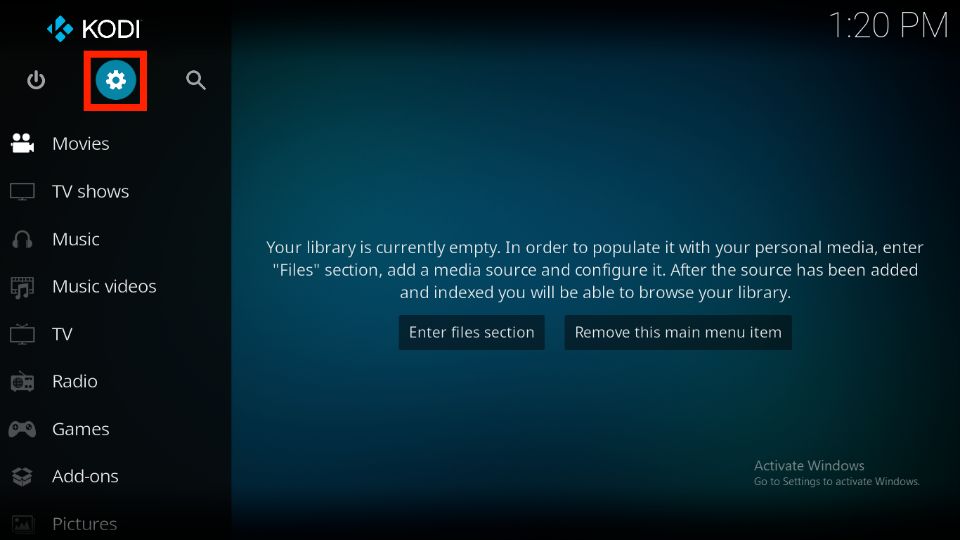 2. Open File manager.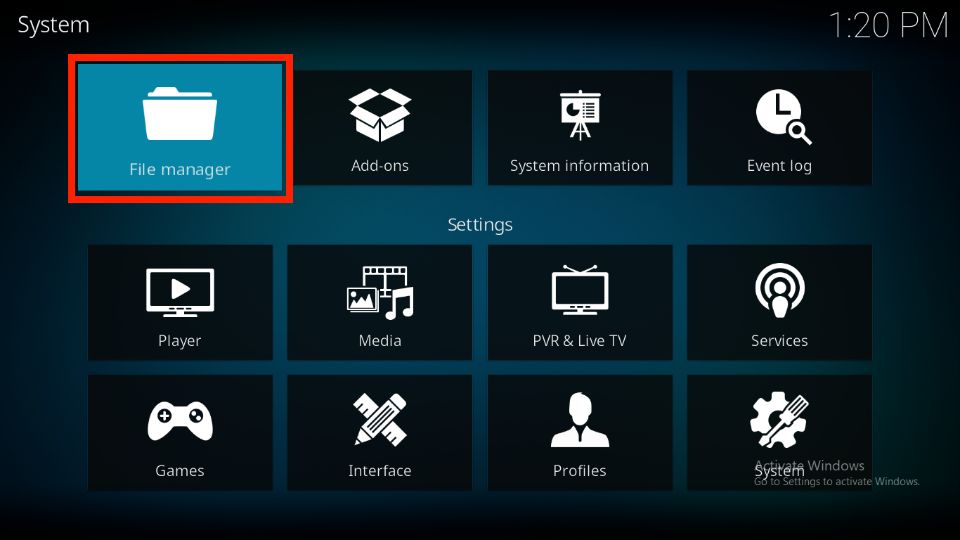 3. You'll see two Add source options, select the one on the left or right.
Note: It doesn't matter which Add source option you select, as both are the same.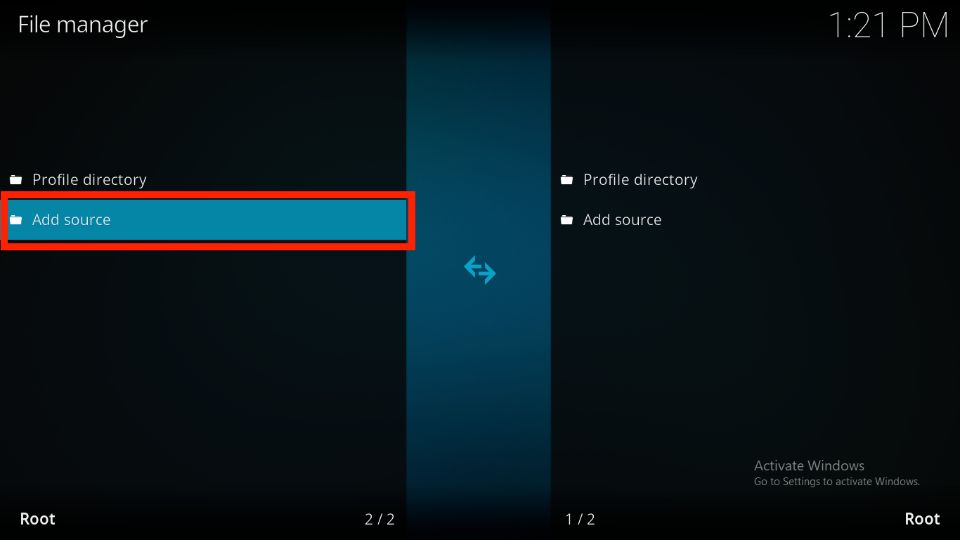 4. To open the URL input box, select the <None> option under Enter the paths or browse…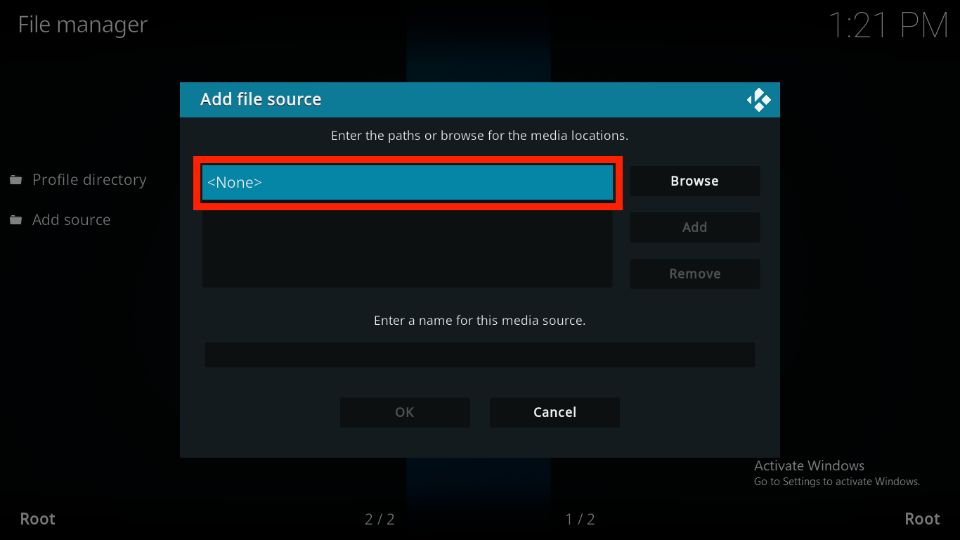 5. Enter the official website address of Tikipeter's Repository – https://tikipeter.github.io. To save and quit, click OK.
Note: I have mentioned the official URL of Tikipeter's Repository so you can copy and paste it on your Kodi app. However, at FireStickHow, we aren't connected to the makers of the repo.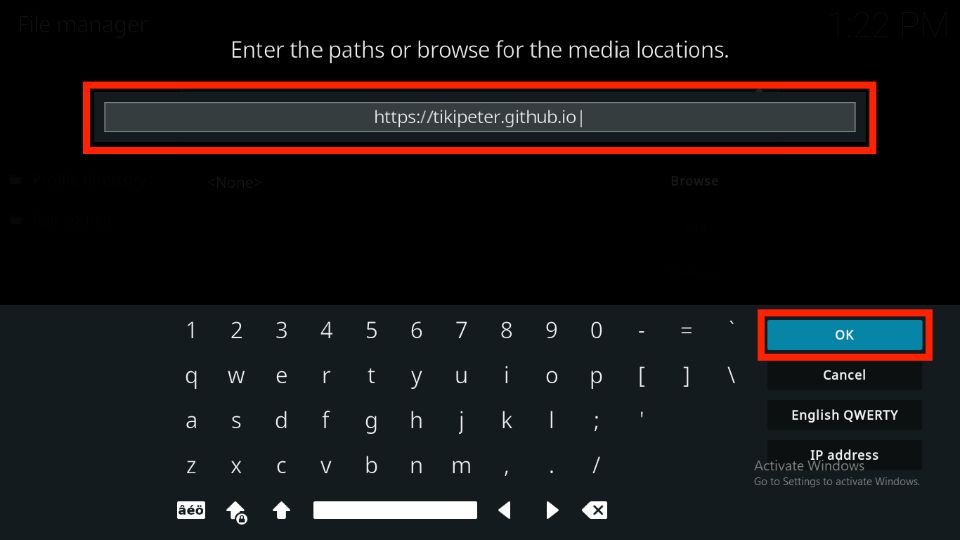 6. Choose the Input Box under Enter a name for this media source.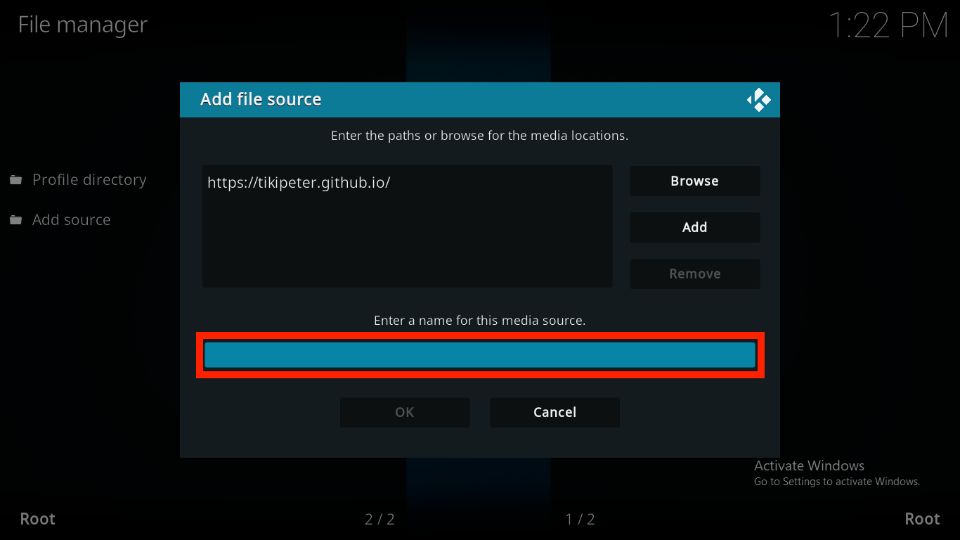 7. Enter a name as an alias for the Tikipeter's Repository URL. I'm choosing tikipeter. Click OK when done.
Note: You have the choice to set any name but make sure to settle for something straightforward.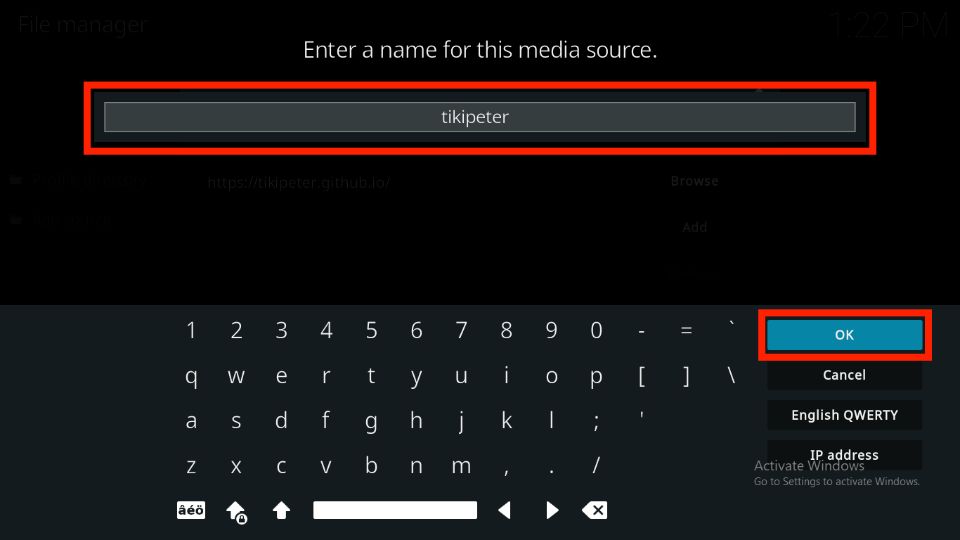 8. Double-check the changes you have made, confirm them, and then click OK.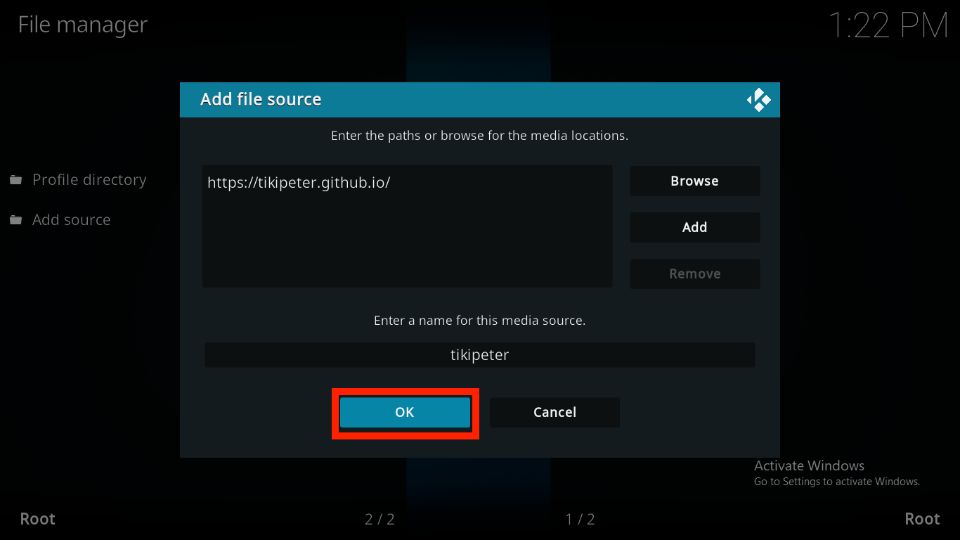 9. Go to the Kodi Systems page and explore the Add-ons tile.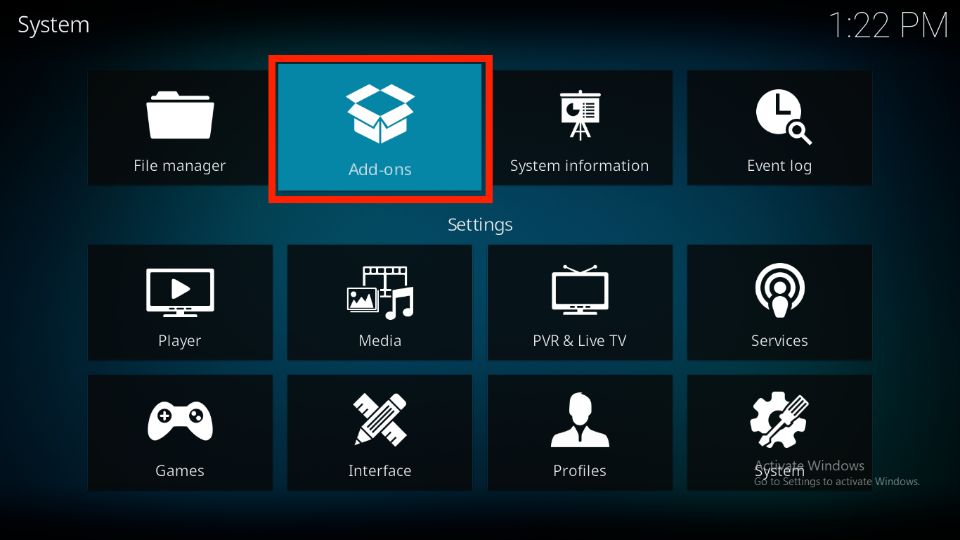 10. From the available folders, select Install from zip file.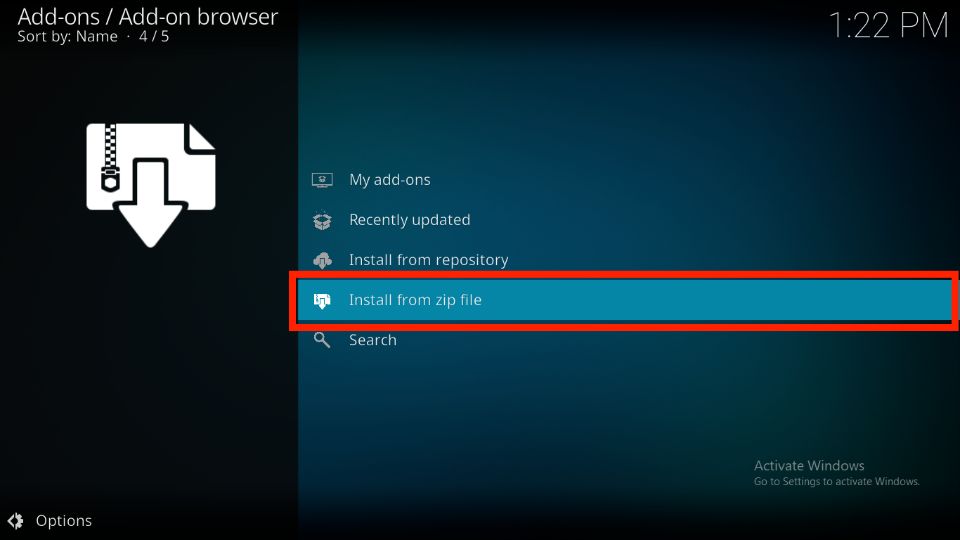 11. Acknowledge the auto-update warning by Kodi for third-party repos/addons and click Yes to continue.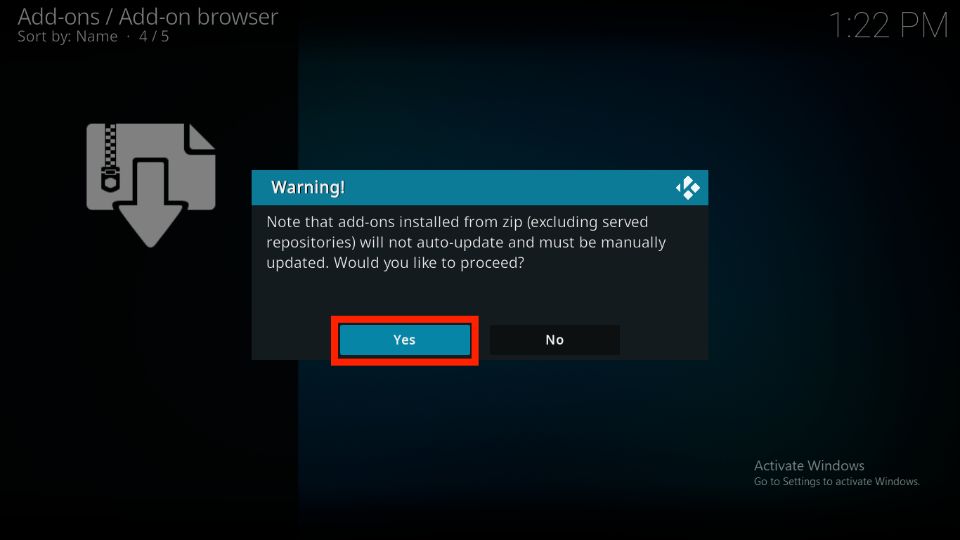 12. Select tikipeter or the repo name you have chosen from the list.
13. Open repository.tikipeter-X.X.X.zip.
Note: X refers to the version number of Tikipeter's Repository, and currently, it's 1.0.0. However, it may change when you are installing it.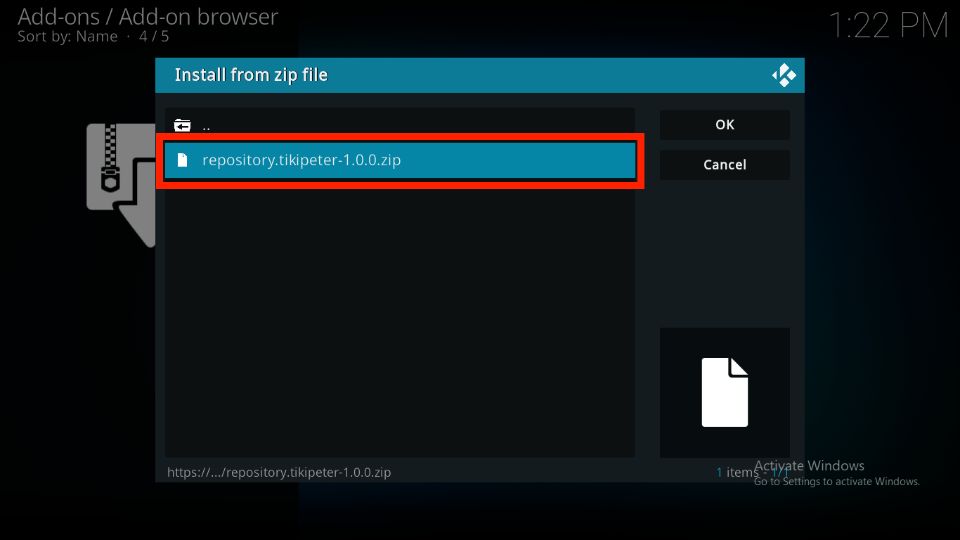 14. Wait for Tikipeter's Repository Add-on installed notification to pop up.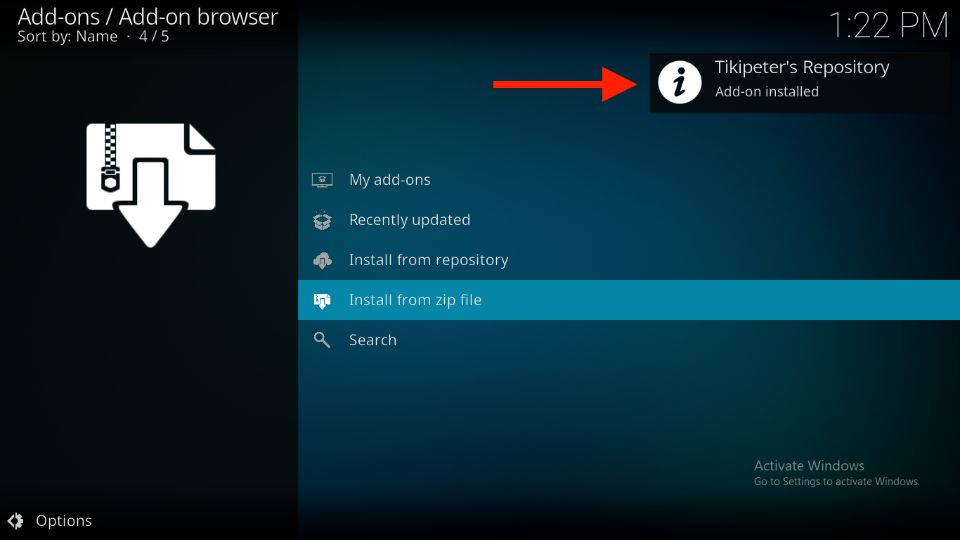 You have successfully loaded the Tikipeter's Repository on your Kodi app!
Part 3 – How to Install Fen addon
Lastly, the instructions below show how to use Tikipeter's Repository to access and install Fen:
1. After the pop-up, choose Install from repository, as you now have access to Tikipeter's repo.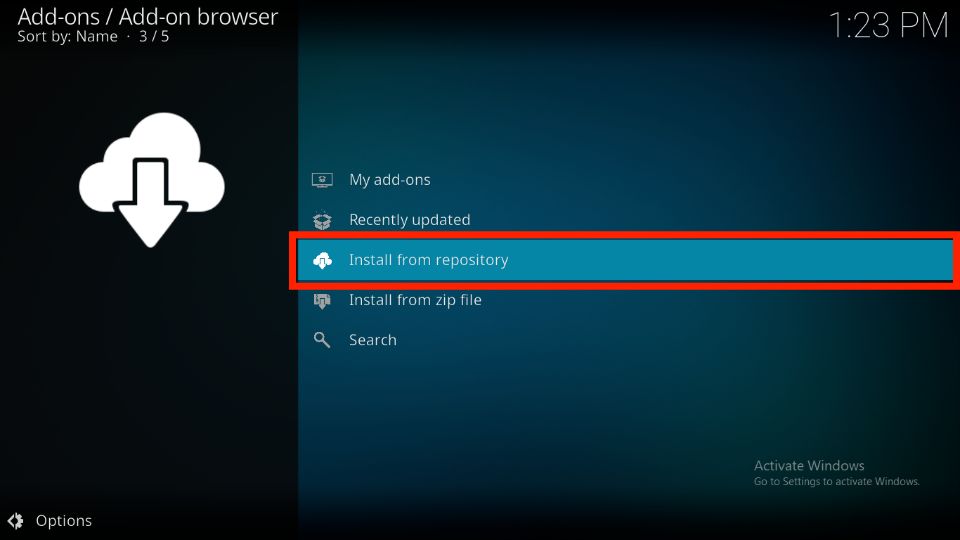 2. Choose Tikipeter's Repository from the list of your Kodi repos.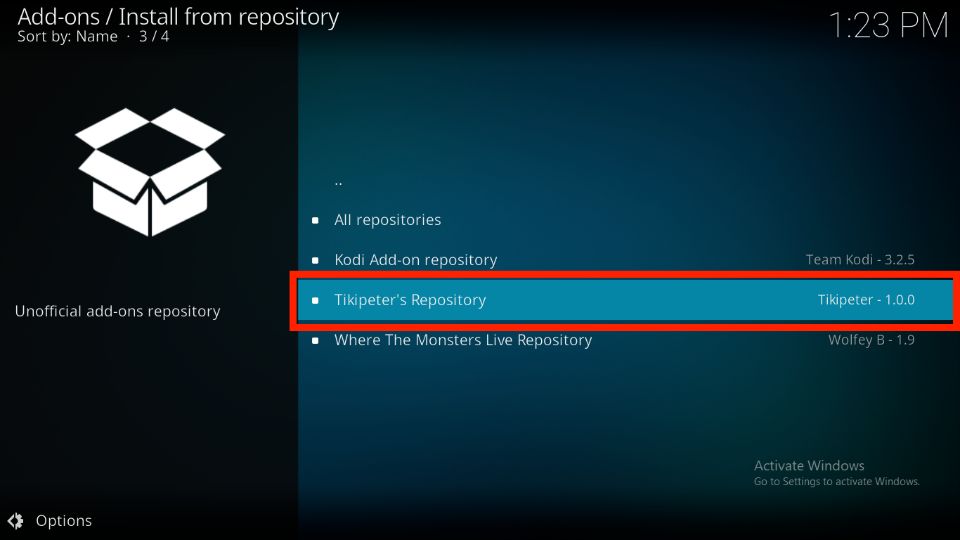 3. As Fen is a video streaming addon, it'll be available inside Video add-ons.
4. Choose Fen.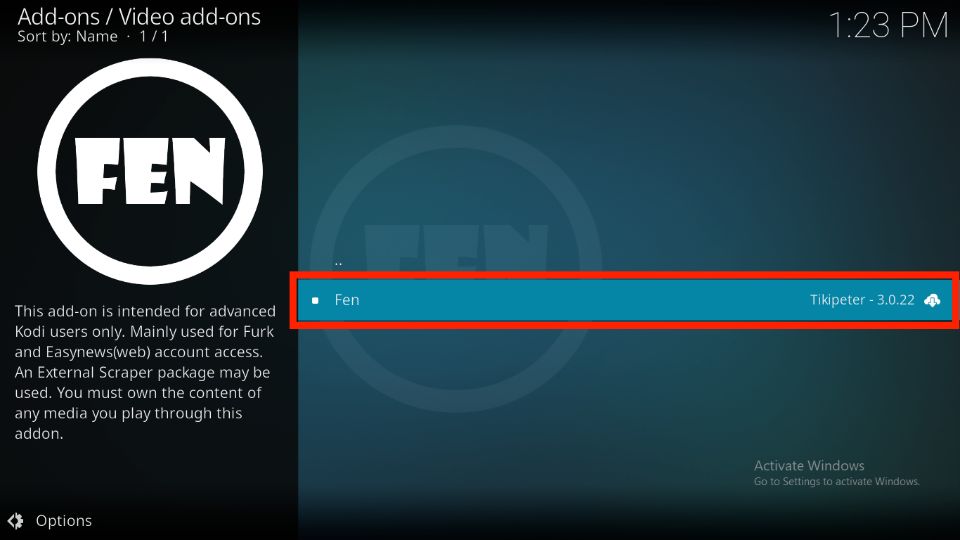 5. On Fen's addon menu, you'll see info like its Description, Origin, Category, Versions, Dependencies, and more. You have to select Install.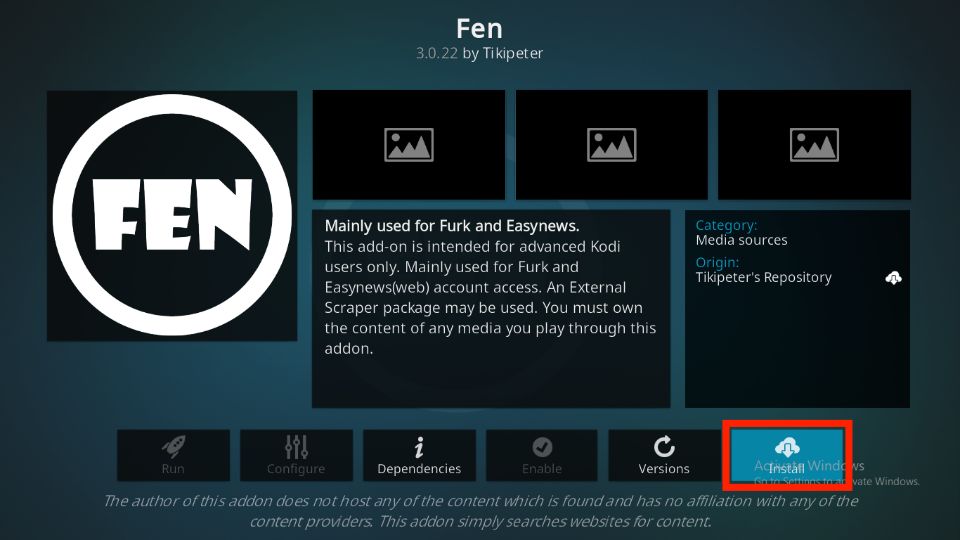 6. Some additional plugins, like CoCo Scrapers Module, will also get installed with Fen. Click OK to allow it.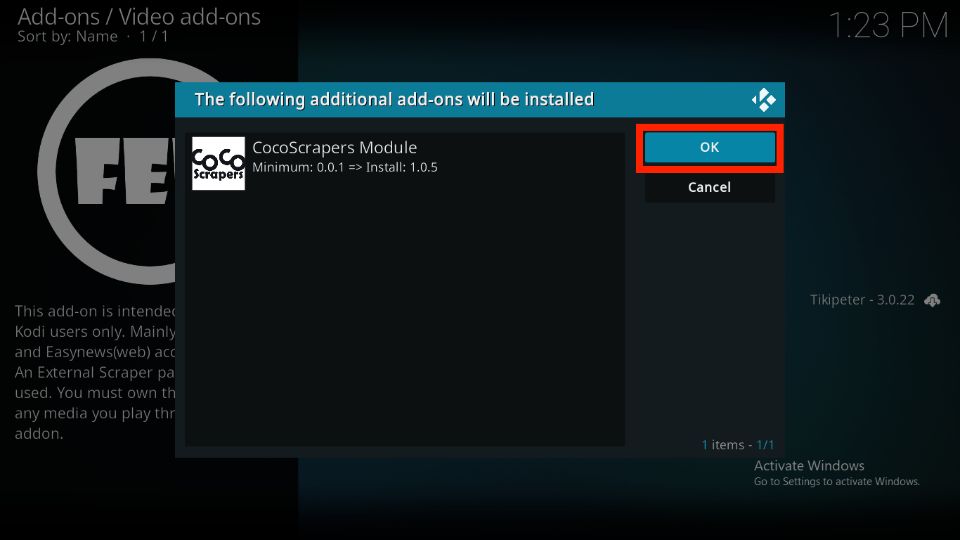 7. Kodi will take some time to fetch and install the required files.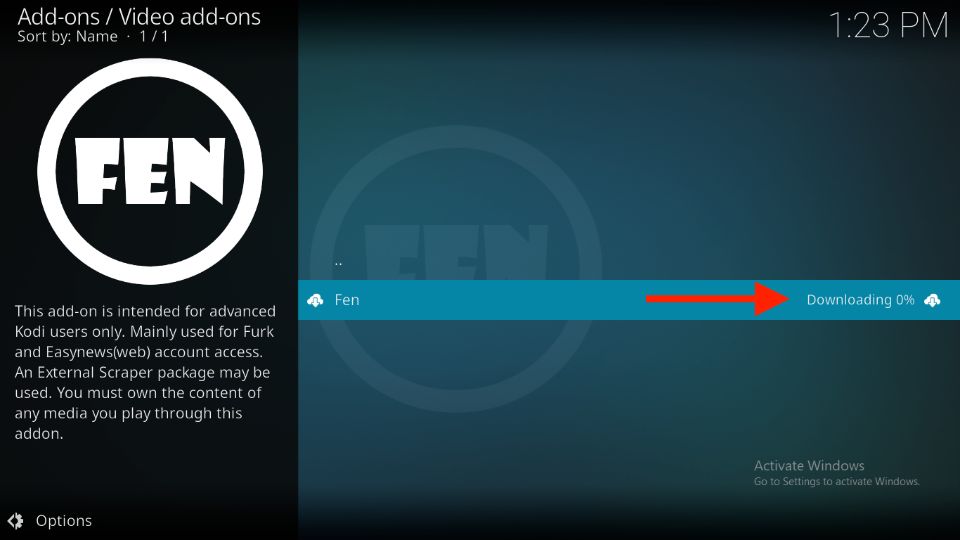 8. Once everything is done, a pop-up will appear on your screen's top right side – Fen Add-on installed.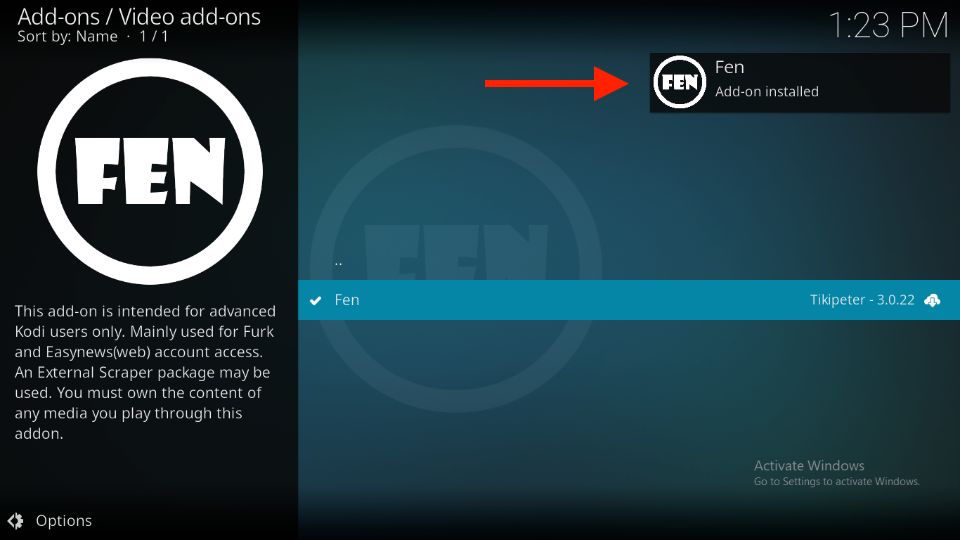 You can now use the Fen Kodi addon directly from the Add-ons tab of your Kodi app.
Wait! It looks like you are all set to start watching your favorite content on Kodi. But have you protected your online identity yet? You are under constant surveillance by the Government and ISP. They use your IP address 34.145.227.243 to track you. Streaming free or copyrighted videos may get you into legal trouble.
Thankfully, you can use a VPN to easily protect your privacy and go invisible from your Government and ISP. I use and recommend ExpressVPN with Kodi.
ExpressVPN is the fastest, most secure, and streaming-friendly VPN. It is easy to install and set up on any Kodi device, including FireStick, Smartphones, PCs, and more.
ExpressVPN, offers an unconditional 30-day money-back guarantee. So, if you do not like the service (I don't see why), you can get a full refund within 30 days.
Please remember that we encourage you to use a VPN to maintain your privacy. However, we do not condone breaking copyright laws.
Before you start using Kodi for streaming, here is how you can protect yourself with ExpressVPN:
Step 1: Sign up for ExpressVPN Here
Step 2: Download ExpressVPN on your device by clicking HERE
Step 3: Open the ExpressVPN app on your device. Sign in with your account. Click the connect/power button to connect to the VPN

Great! You have successfully secured yourself with the best Kodi VPN.
How to Use Fen Kodi Addon
From exploring sections to discovering sub-folders, the following detailed walkthrough covers all about Fen:
First, scroll down to the Add-ons tab on your Kodi home and open it.
Then, please stay on the Video add-ons sub-tab and launch Fen by clicking on its icon.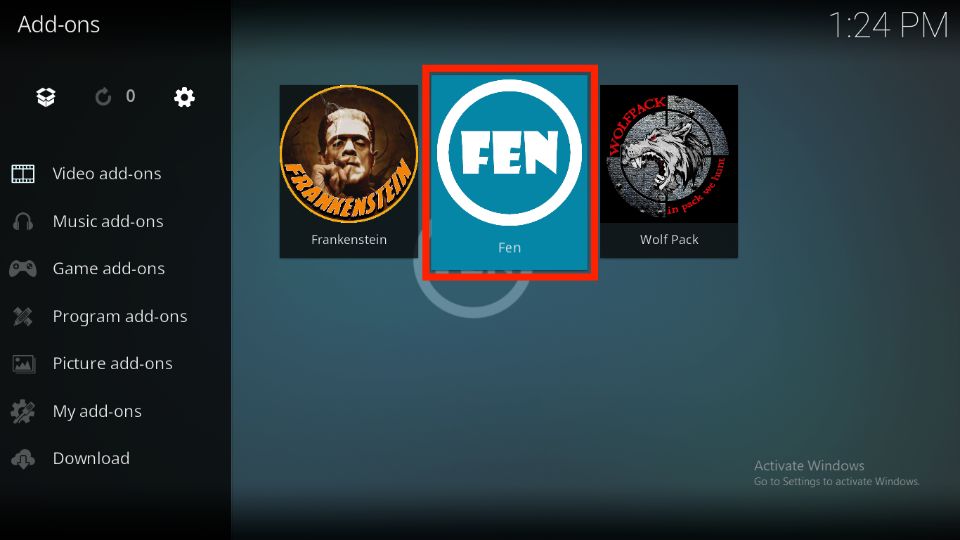 Welcome to the Fen Kodi addon welcome page! Here, you see the home split into the following ten sections:
Movies
TV Shows
Search
Discover
Popular People
Favorites
Downloads
My Lists
My Services
Tools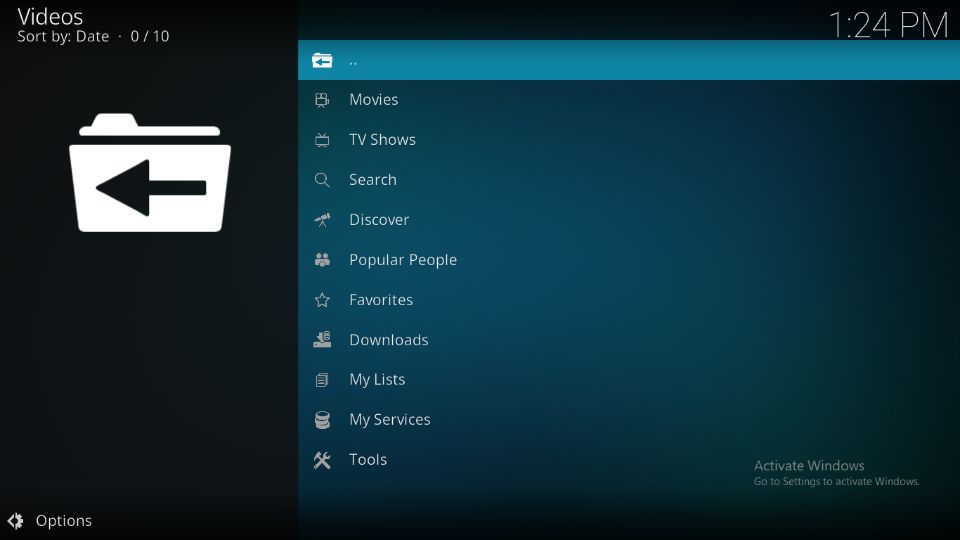 Let's start the walkthrough by exploring one of the popular sections on Fen, Movies. This section features everything related to films.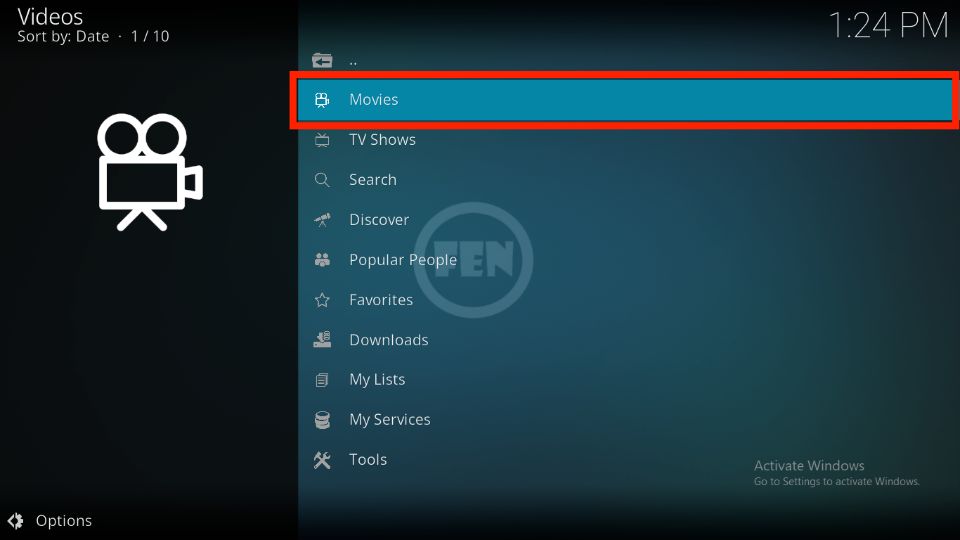 Inside, 20 sub-folders include relevant film content like Trending Recent, Popular, Premiers, Latest Releases, Most Watched, and more. I'm choosing one sub-section, Trending.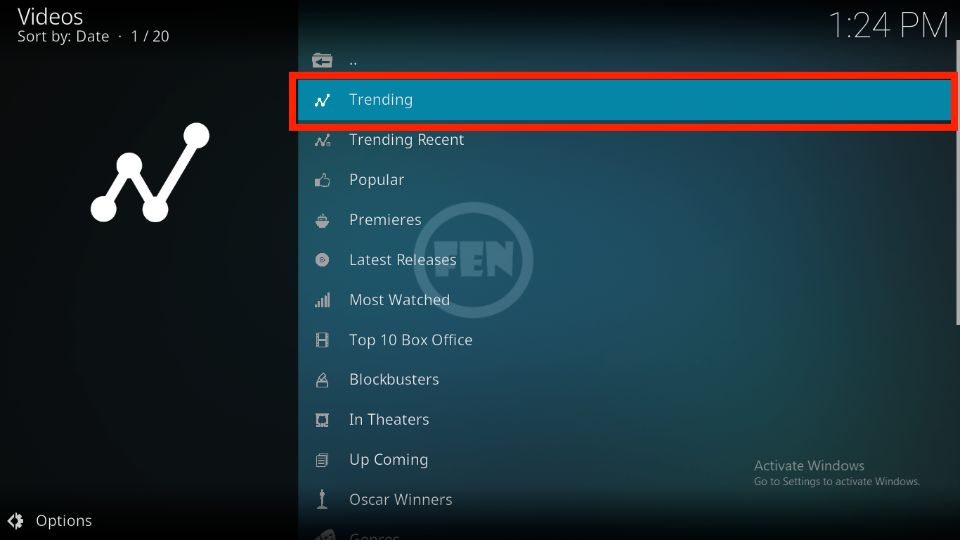 Per the folder's title, I got the list of 21 trending movies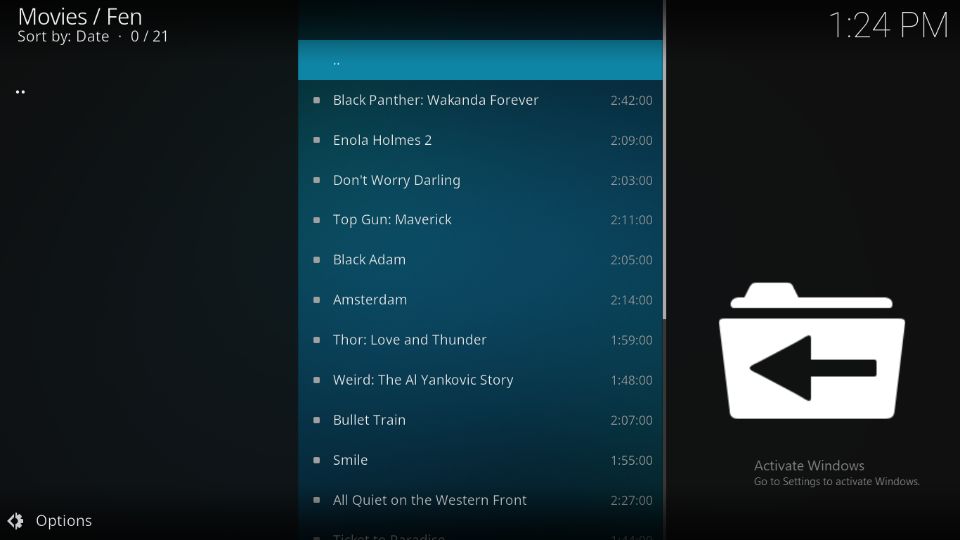 Do you watch TV series? If yes, you'll love Fen's TV Shows section.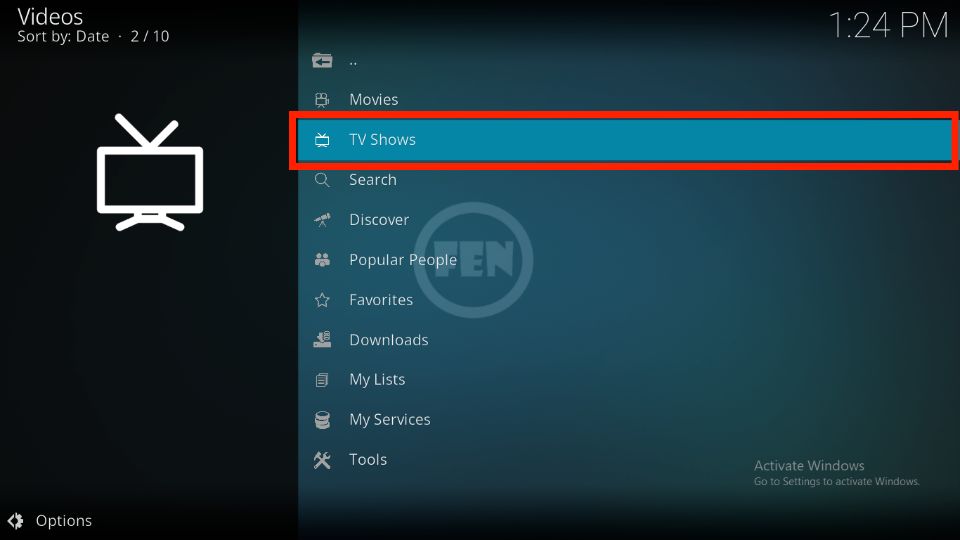 Like Movies, the TV Shows section features 20 sub-tabs like Airing Today, Up Coming, On the Air, Genres, Networks, Languages, etc. I'm going to choose Most Watched to see what's inside it.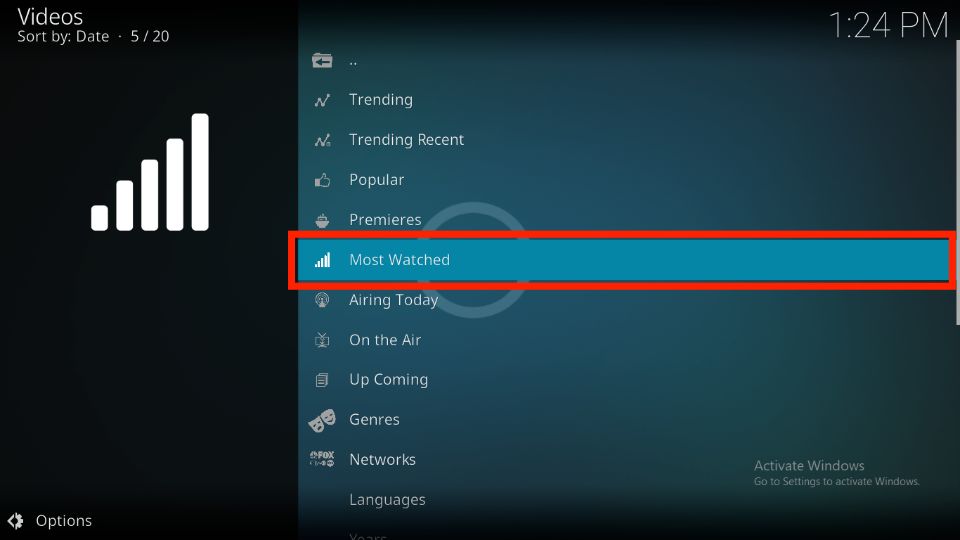 As expected, I got a list of the 21 most-watched TV shows per Fen's audience.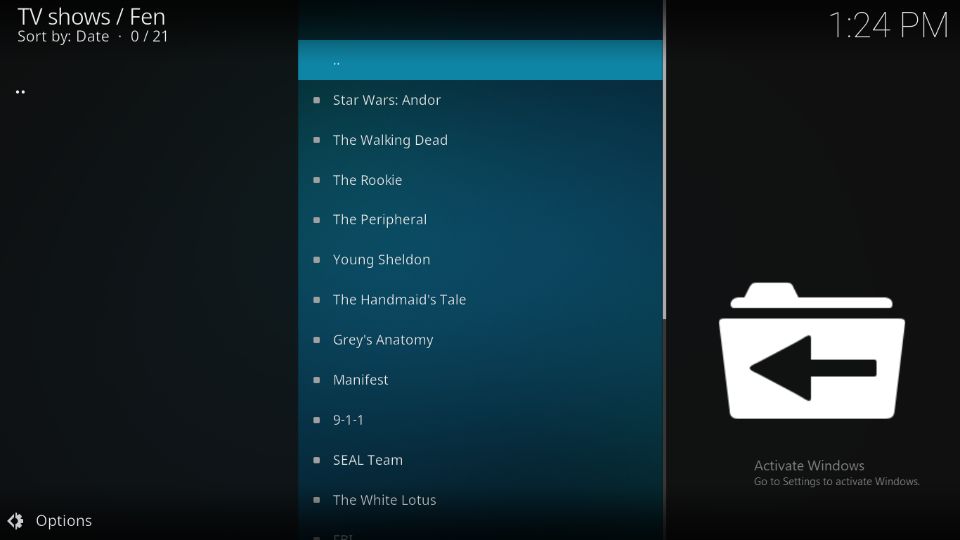 We have the Search function right after, which lets you find anything in a snap.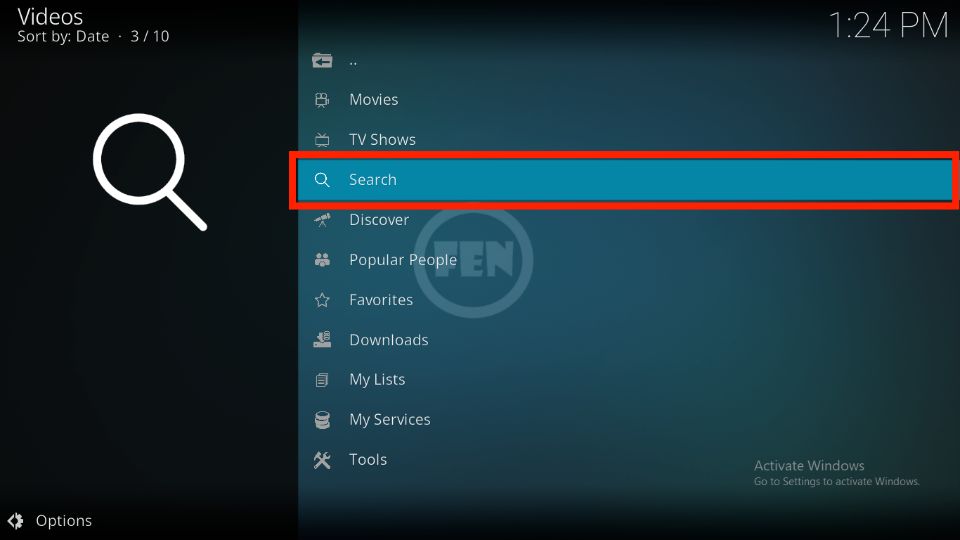 You can search for Movies, TV Shows, People, Movie Sets, IMDb Keywords (Movies), and IMDb  Keywords (TV Shows). As I'm interested in finding a movie, I'm choosing the first option, SEARCH: Movies.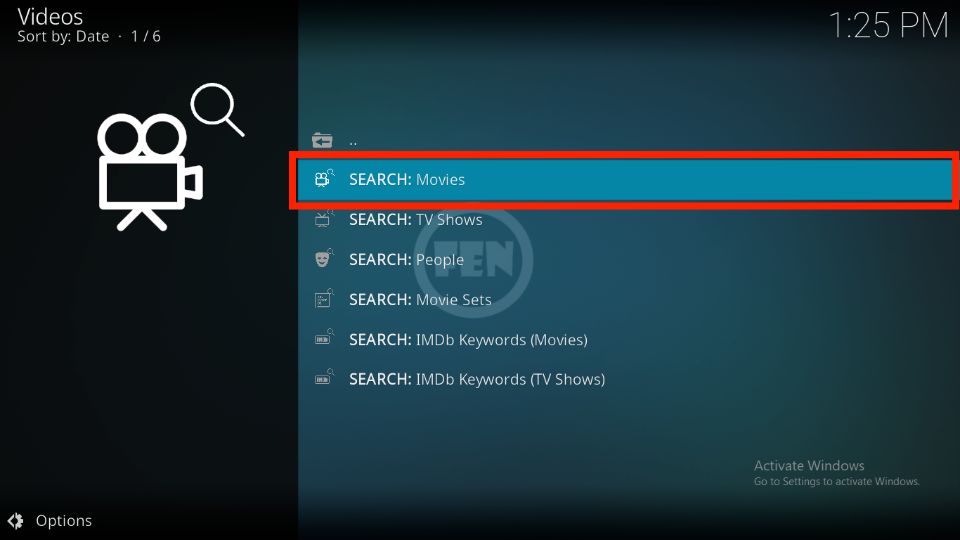 Select NEW SEARCH…
Note: On this screen, you'll see your past searches under the NEW SEARCH… option.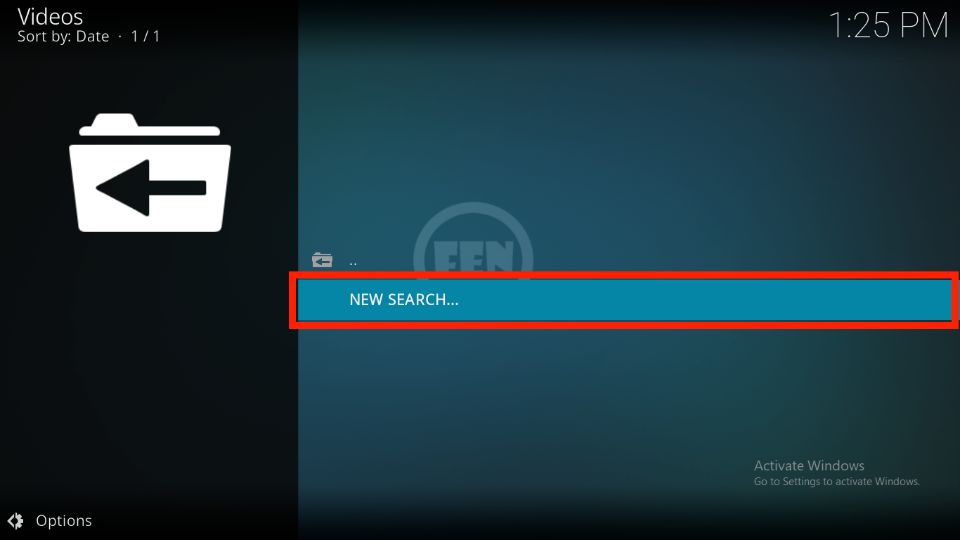 I want to find movies that contain the keyword best in their titles. So, I typed best and clicked OK to fire up the search.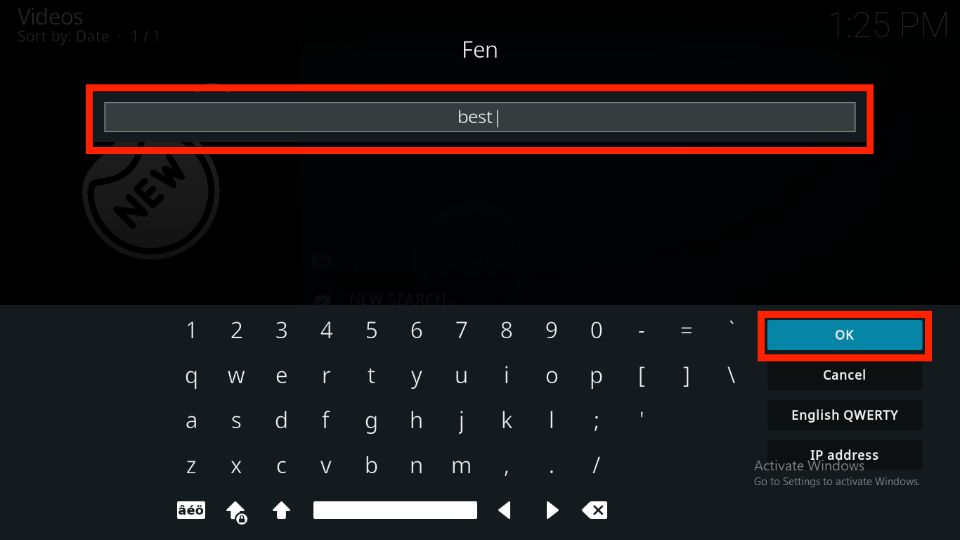 And within a flash, I got the list of all movies that contain the keyword best in their titles.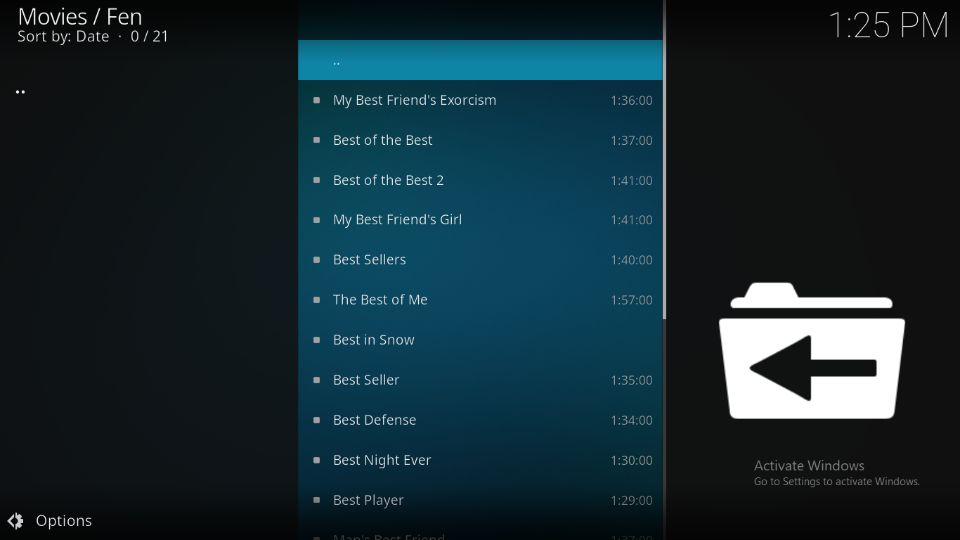 Want to discover something by tuning in some filters? Open Discover.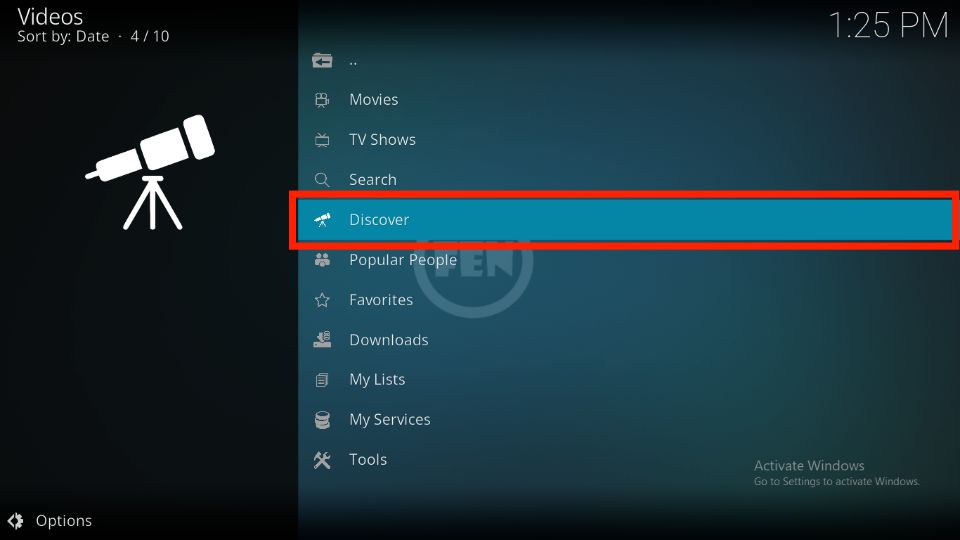 You can discover Movies, TV Shows, Movies History, and TV Shows History. I'm selecting DISCOVER: Movies as I want to explore movies.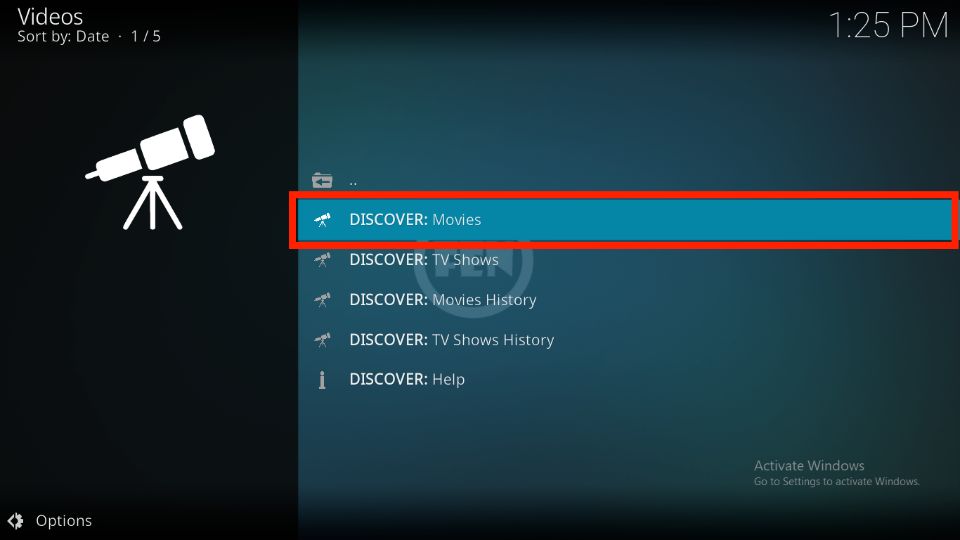 Now, I can dial in 15 filters like Year Start, Year End, Exclude Genres, Include Genres, Region, Companies, etc., to get the perfect recommendation.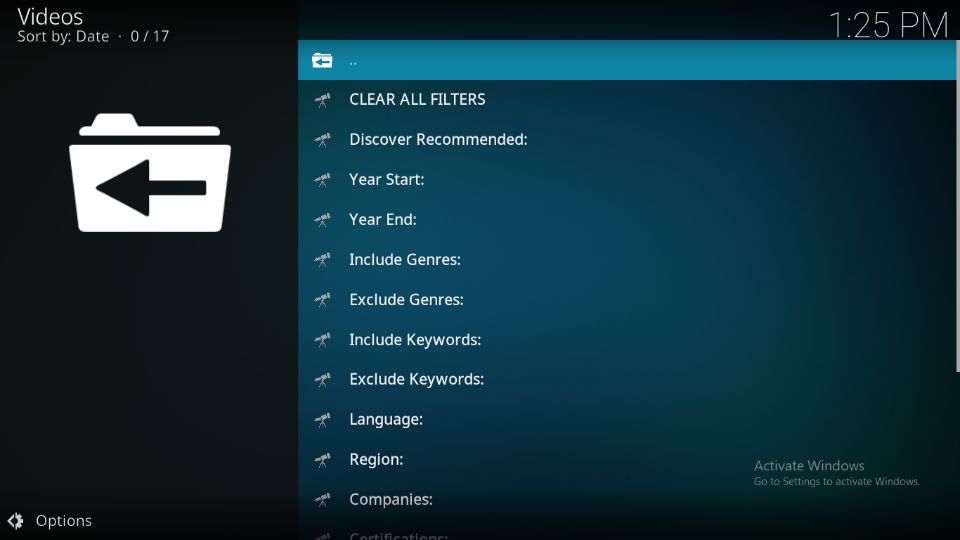 Are you interested in checking out famous people in the entertainment industry? Open Popular People.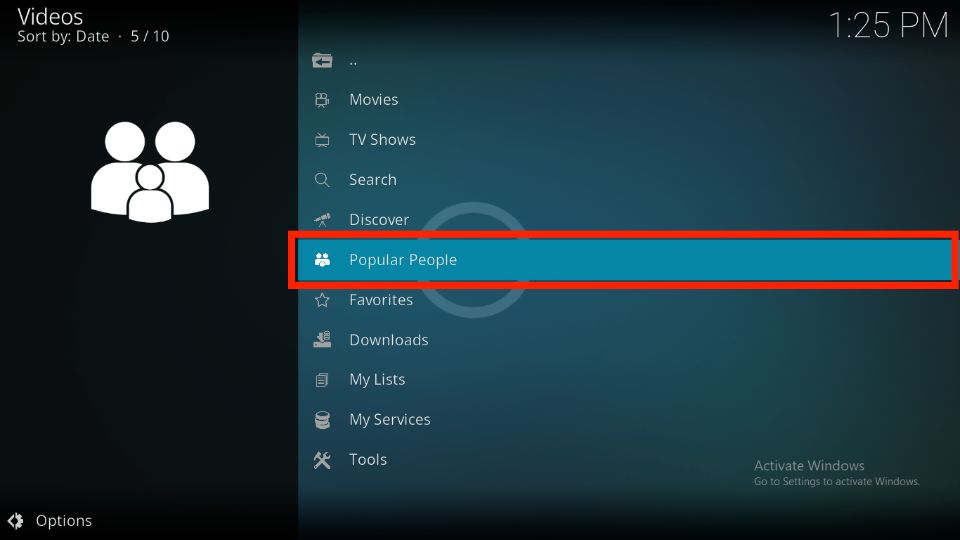 You'll see the popular faces of the movies and TV shows industry.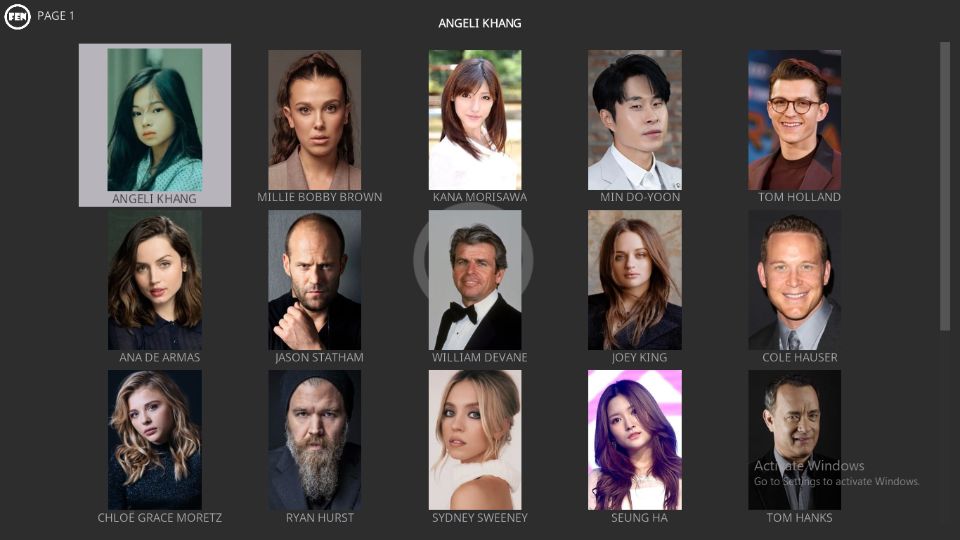 You can access the content you have saved for later in the Favorites section.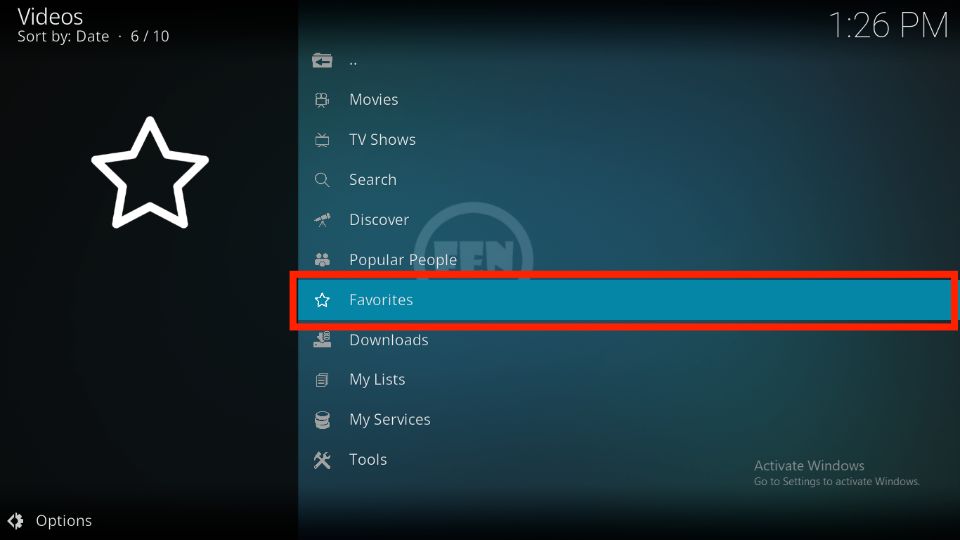 The Favorites section is split into FAVORITES: Movies and TV Shows.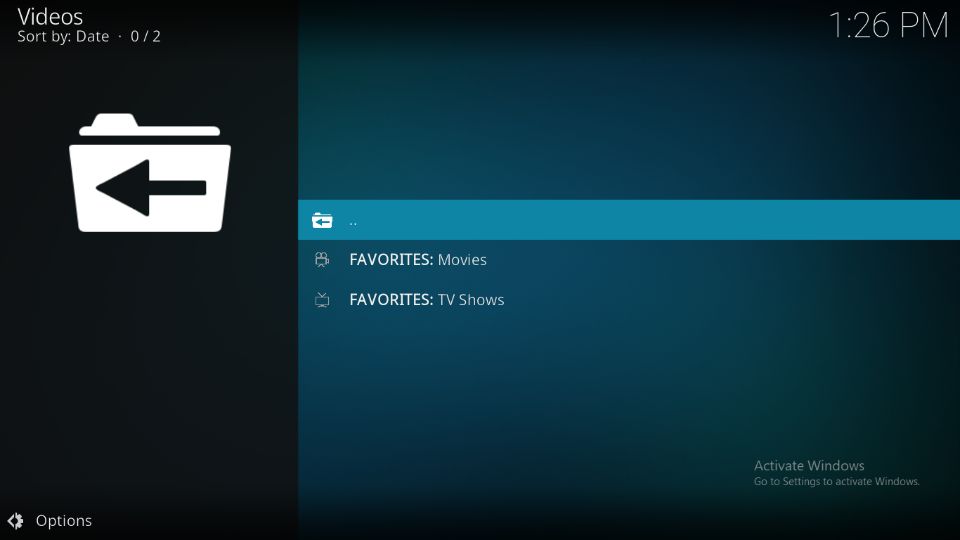 Lastly, explore sections I haven't covered, like Downloads, My Lists, My Services, and Tools.
How to Set Up Real Debrid with Fen
Real Debrid is an unrestricted downloader/link-grabber that provides high-quality TV shows and movie links. Fortunately, the service is supported by Fen. Here's how to connect your RD account with the addon:
Note: Here's our complete guide on how to set up and use Real Debrid.
1. Open the Tools menu of the Fen Kodi addon from its home.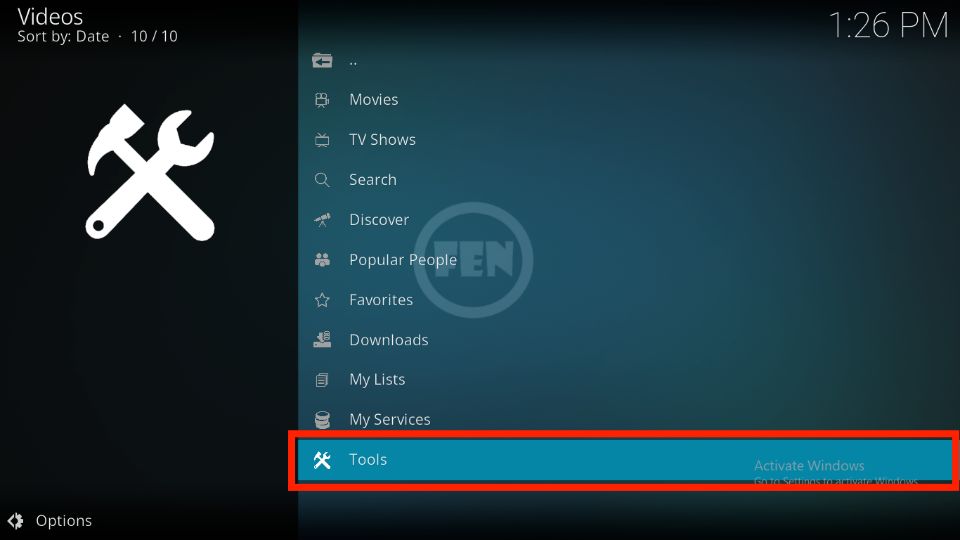 2. Go inside SETTINGS: Fen.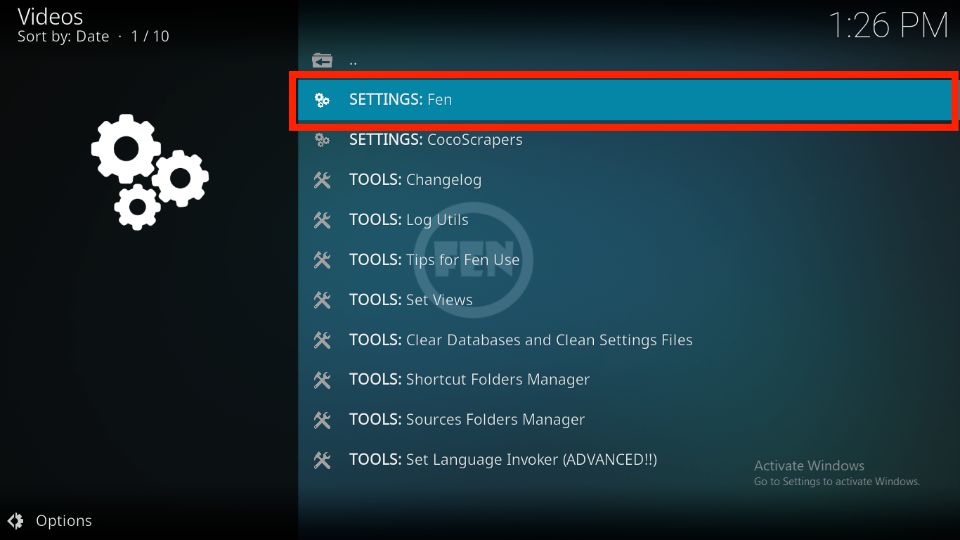 3. On Settings – Fen window, go to the Provider Accounts tab.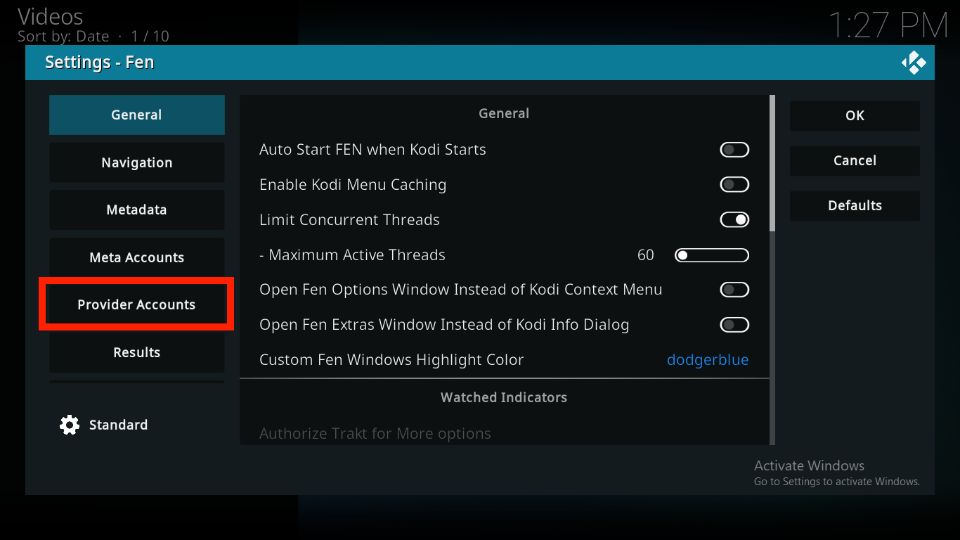 4. Select Authorize under the Real Debrid section on your right.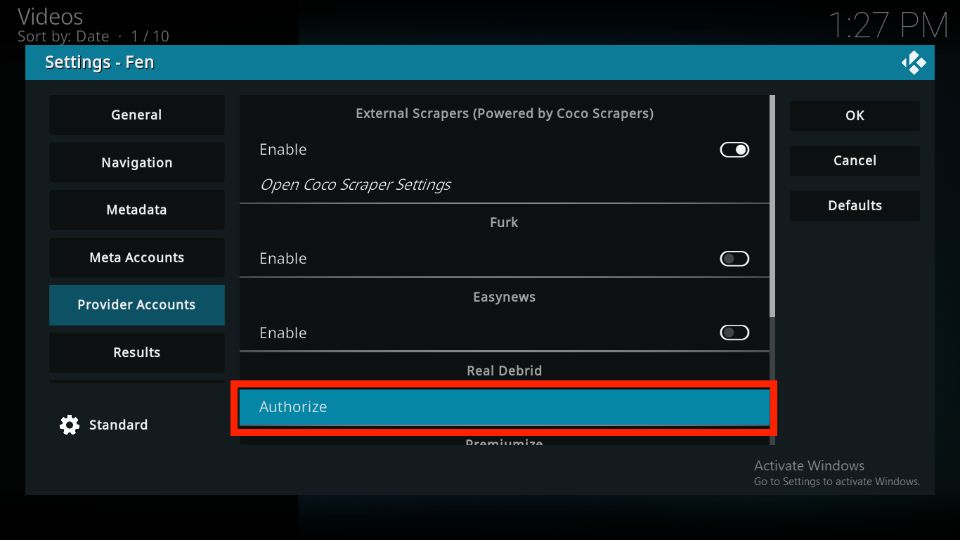 5. Navigate to https://real-debrid.com/device on your PC/phone using a web browser. Then, enter the code and finish the setup by following the on-screen info.
Note: Login to your Real Debrid account before you visit the URL mentioned above.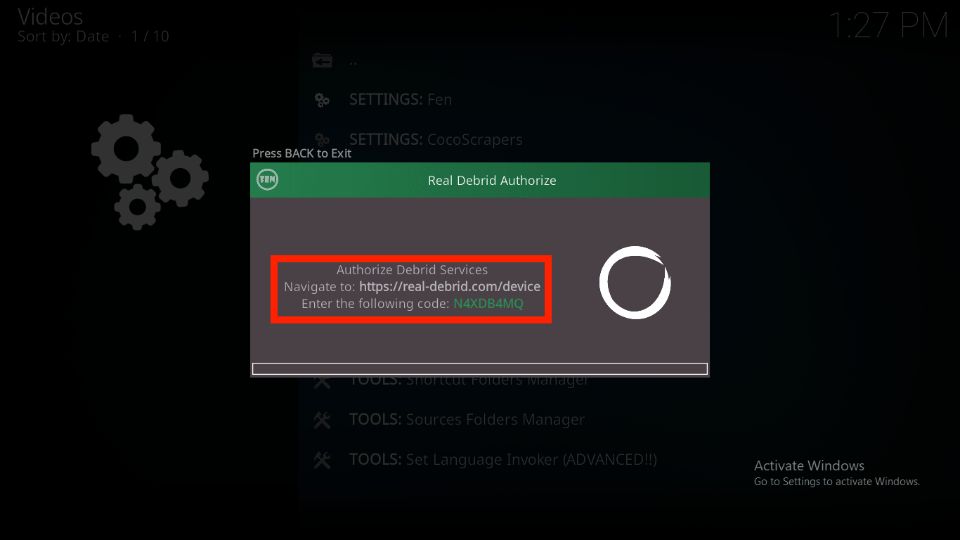 6. The FEN Success window will appear after you have finished the steps on your PC/phone.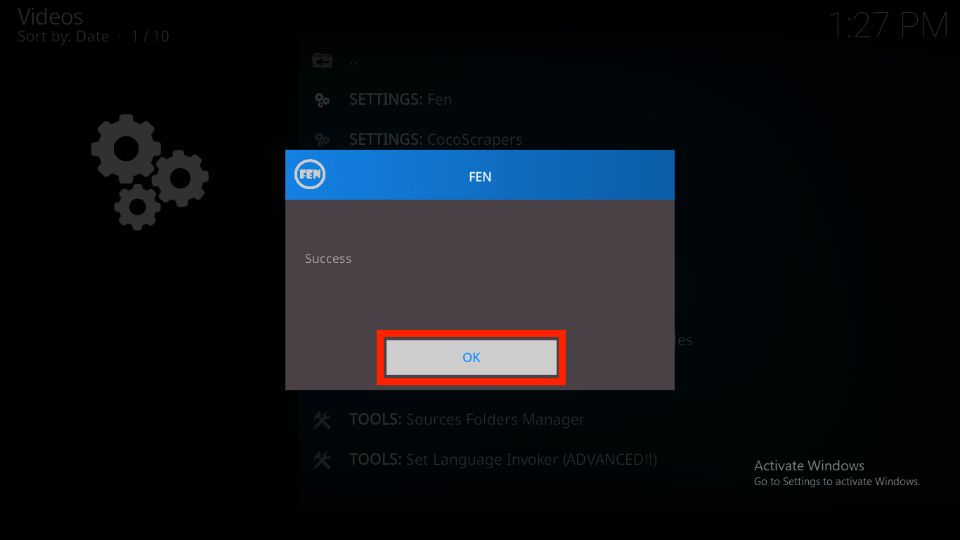 How to Set Up Trakt with Fen
Trakt is a free service that lets you track all your streaming history and other relevant data to sync it across other supported platforms. Go through our complete guide on How to Use Trakt on Kodi and FireStick to Sync Your Watchlist.
Done setting up your Trakt account? Then, use the following steps to connect it with Fen:
1. On Fen's home screen, open the Tools folder.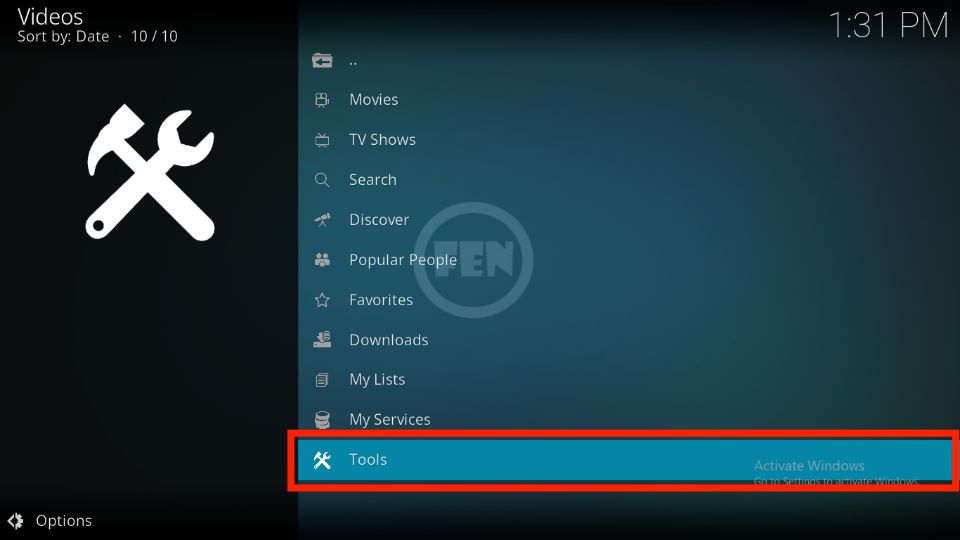 2. Explore SETTINGS: Fen.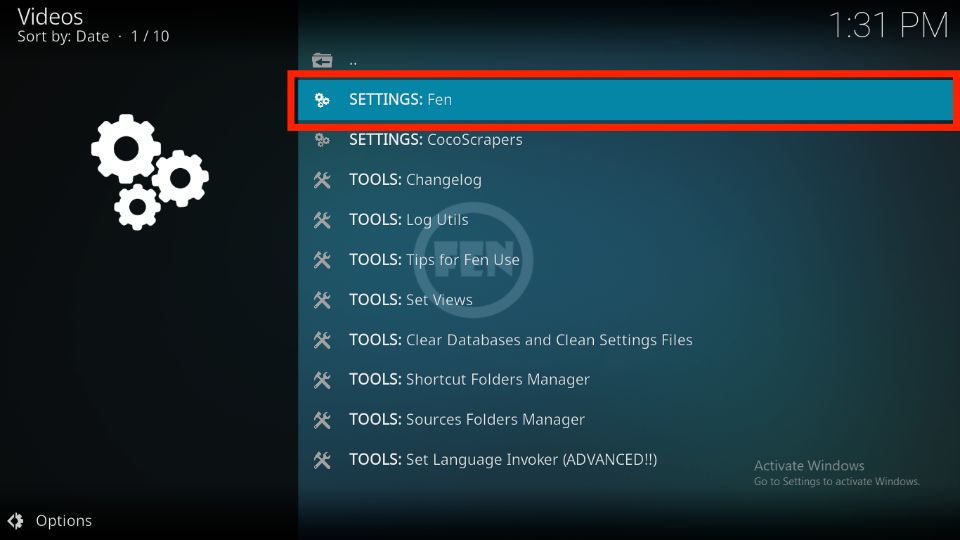 3. Scroll down to the Meta Accounts tab on Settings – Fen menu window.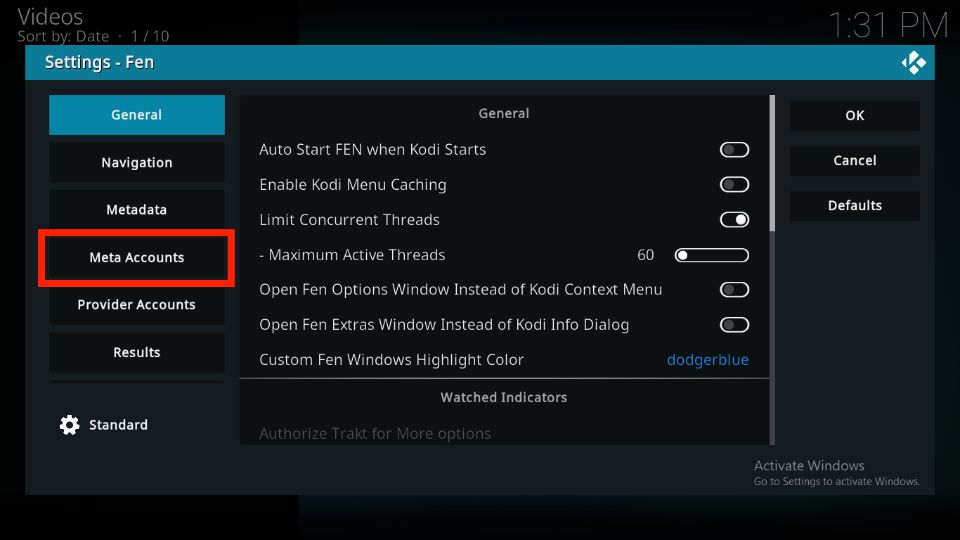 4. Choose Authorize under the Trakt section on the window's right side.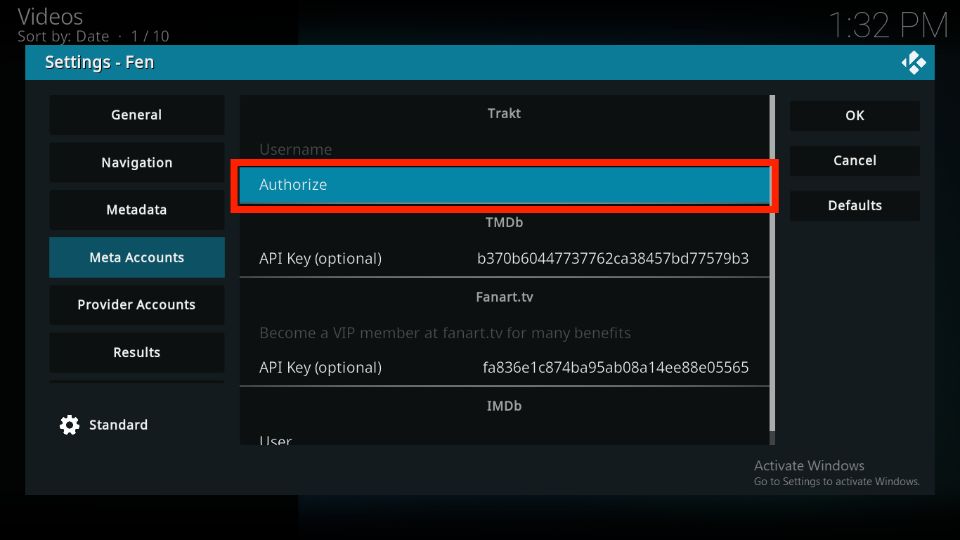 5. Use a web browser on your smartphone or PC to navigate to https://trakt.tv/activate. After that, type in the code. Then, comply with the instructions on the Trakt TV site to finish the setup.
Note: Login to your Trakt account before your visit the URL above.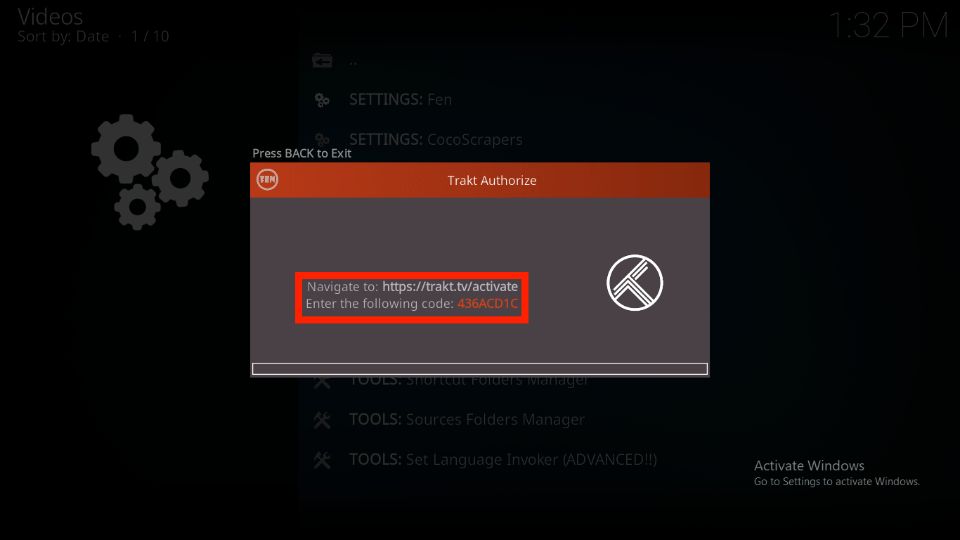 6. On success, you'll see a pop-up – Fen Trakt Account Authorized.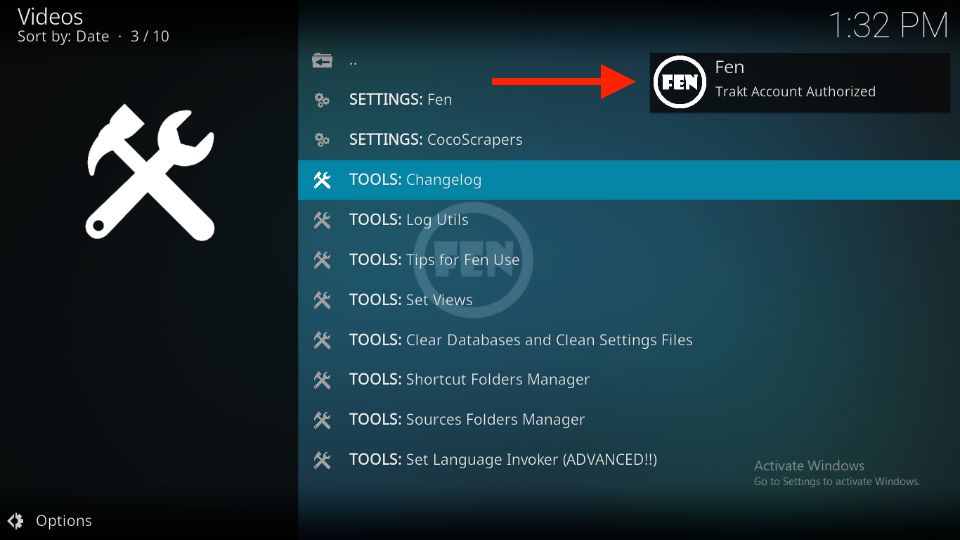 Conclusion
With the Fen Kodi addon, you can stream movies and TV shows for free. And with the support of services like Real Debrid and Trakt, things get even better!
In this piece, I showed you how to install Fen Kodi addon. If you want me to cover other addons, please suggest them in the comments section.
Related: