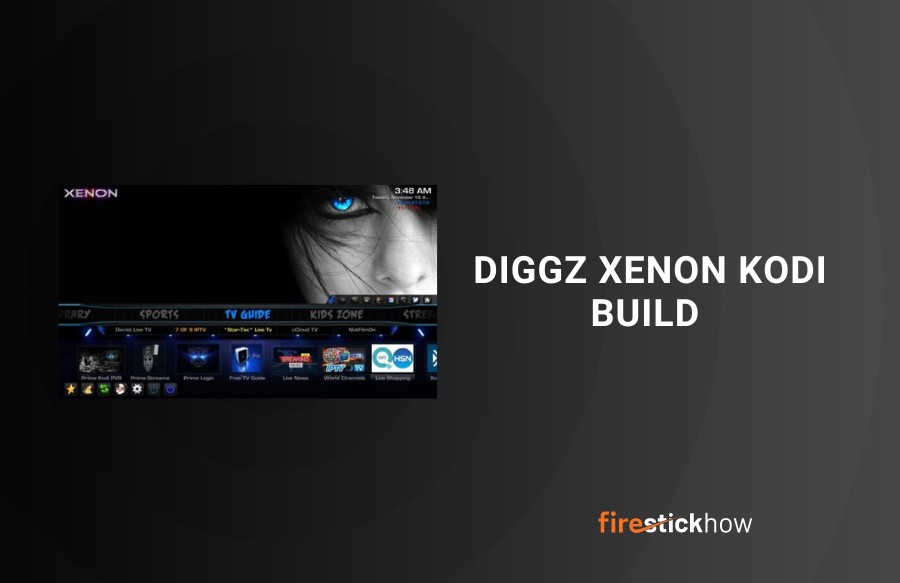 In this guide, I will demonstrate how to install Diggz Xenon build on Kodi. This build is suitable for the entire range of Kodi devices including FireStick (and other Fire TV devices), Smartphones, Tablets, Computers, and more. This build is currently available only on Kodi 18.1 – 18.9 Leia. 
Diggz Xenon is one of the most popular Kodi builds after No Limits Magic and Titanium Kodi Builds. When it comes to providing a great Kodi experience, Xenon build checks all the right boxes. It has a visually appealing and functional user-interface. The various elements of the build are organized in such a way that even the Kodi beginners could get started in no time.
Xenon Kodi build also packs a solid collection of Video add-ons. You can stream Movies, TV Shows, Sports, videos for Kids, Live TV, and just about anything you like to stream. Diggz Xenon also features in our list of Best Kodi Builds.
Attention KODI Users: Read before you continue
Kodi is an excellent platform for streaming movies, TV shows, and sports, but it's important to remember that streaming copyrighted content can get you into legal trouble. Your IP address 3.17.249.235 is exposed to everyone. You should use a reliable Kodi VPN while streaming to protect yourself online. A VPN will keep your streaming activities private and bypass government surveillance and geo-restrictions.
I use ExpressVPN, the fastest and most secure Kodi VPN out there. It's easy to install on any device, including Amazon FireStick. Plus, it offers a 30-day money-back guarantee, and if you sign up for an annual plan, you get 3 extra months free. 
Read: How to Install & Use the best VPN for Kodi.
How to install Diggz Xenon Build on Kodi
Now, I am going to provide detailed instructions to install this build. However, before we start, let me give you a quick overview of what we are going to do:
– Allow the security setting Unknown Sources
– Provide the source URL
– Install the Diggz Repository
– Install the Chef Wizard
– Install the Diggz Xenon build from the Chef Wizard
Everything above is covered in the steps below:
1- We start by going to the Kodi Settings from the home screen. Now click the gear symbol in the upper-left section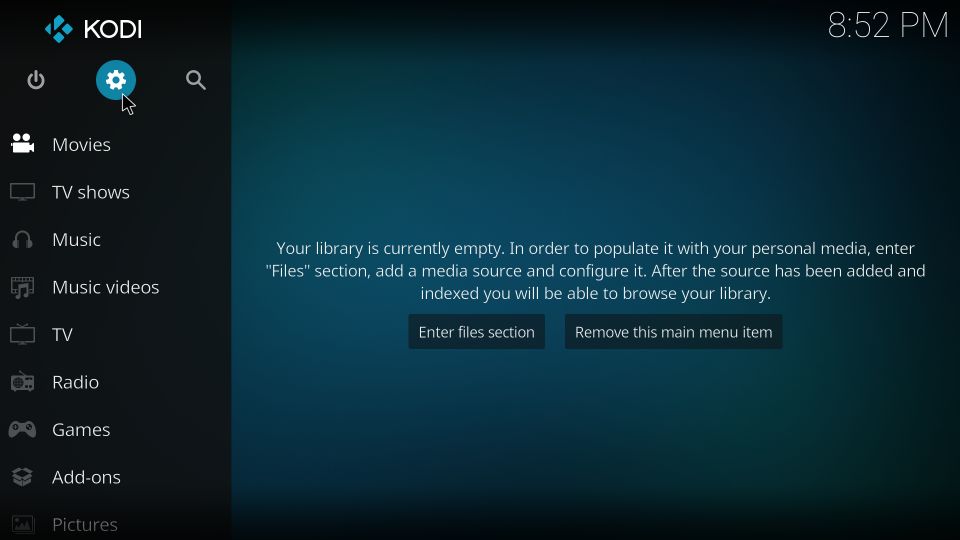 2- Now, let's click the option System settings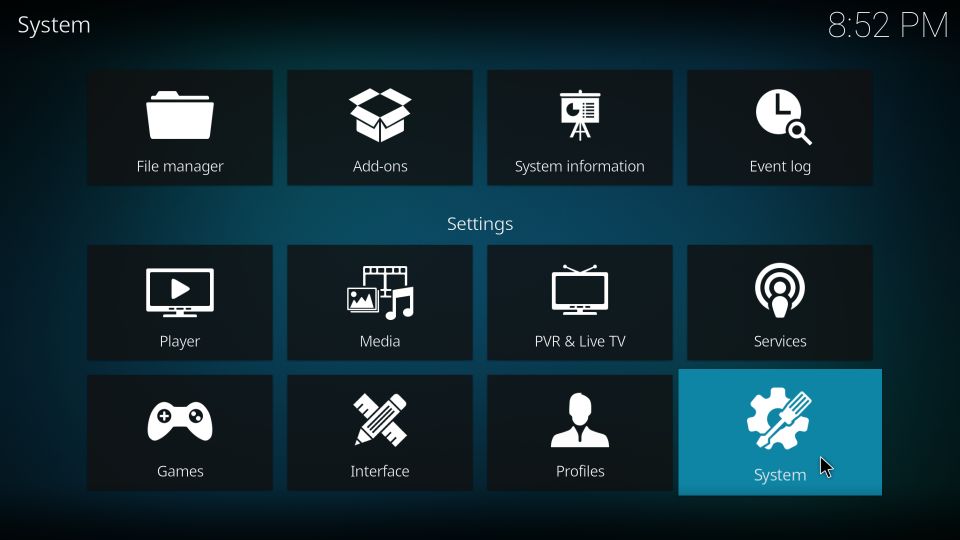 3- You will find the following window with a menu on the left. Click Add-ons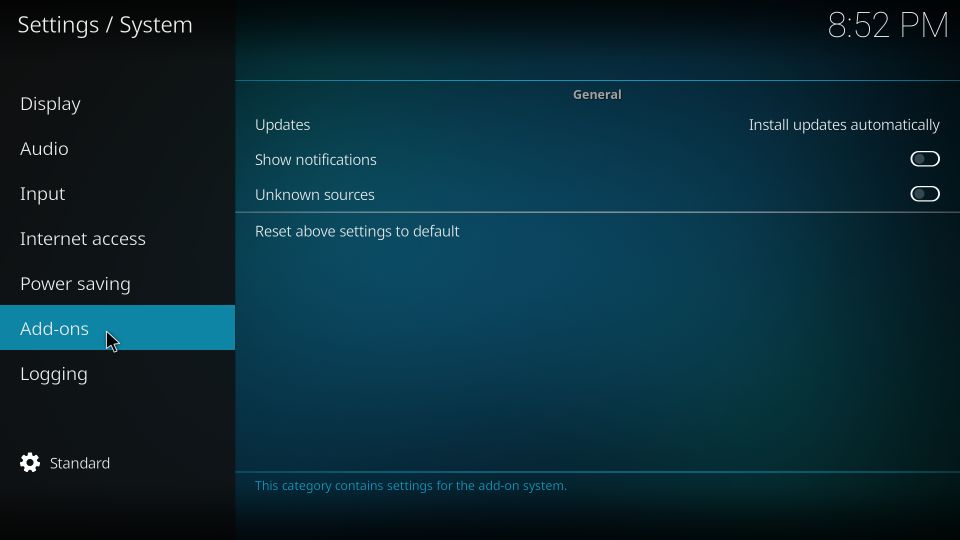 4- You can now see that there is an Unknown Sources option on the right. This option needs to be ON. So, click it
5- Kodi triggers a warning message, but you may ignore it because Diggz Xenon Kodi build is absolutely safe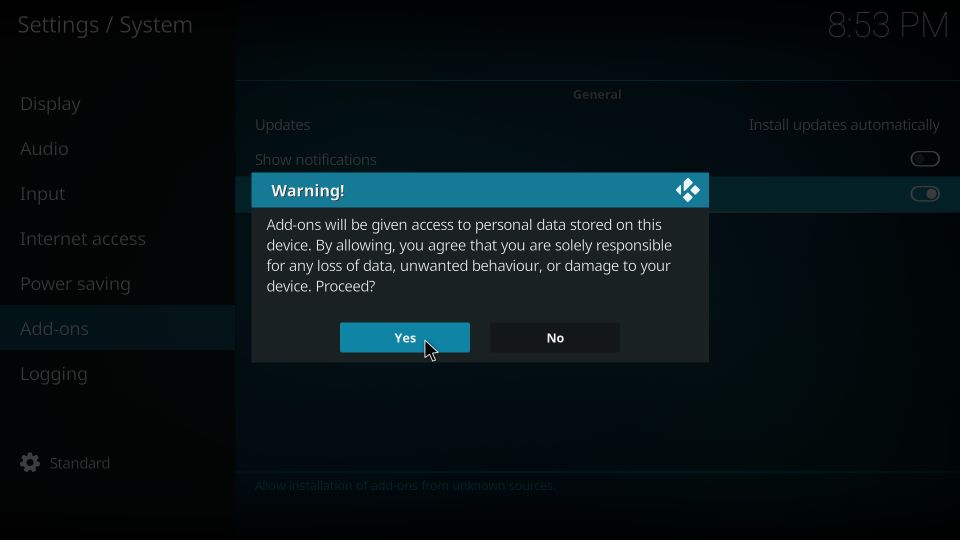 6- The next thing we want to do is go back to the Kodi Settings
Just press the back button once (or you may also click the gear icon on the home screen again)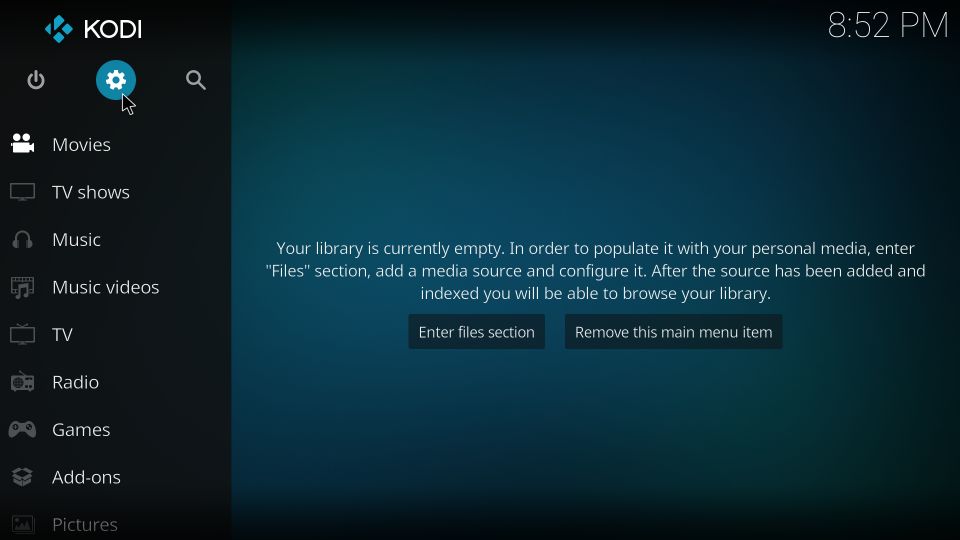 7- When you are back on the Settings window, click File manager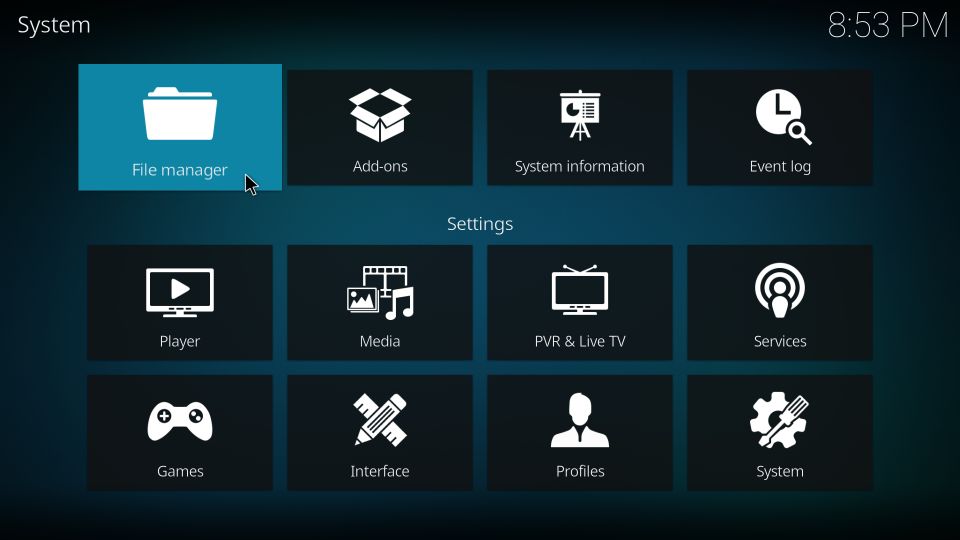 8- This is the window where we click Add source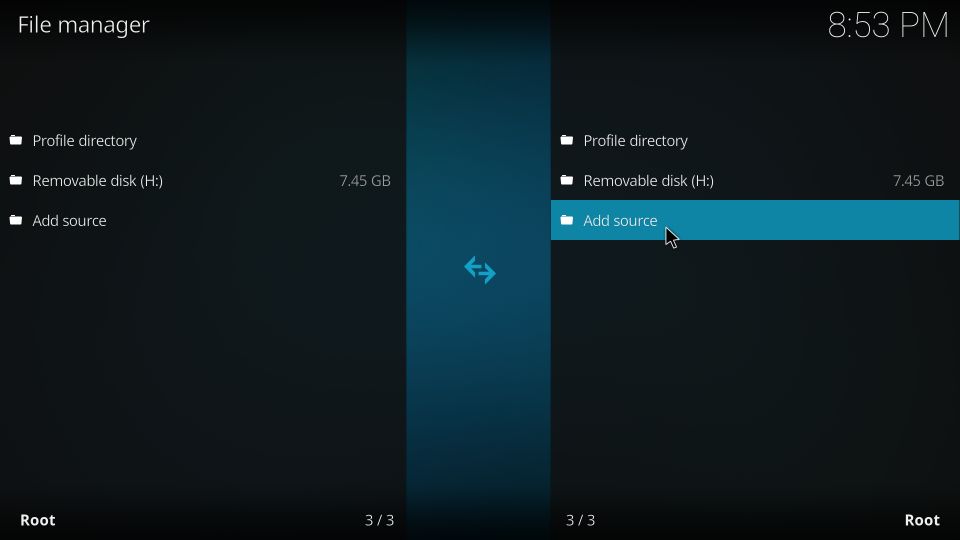 9- Another window within the Kodi window pops out. Click <None>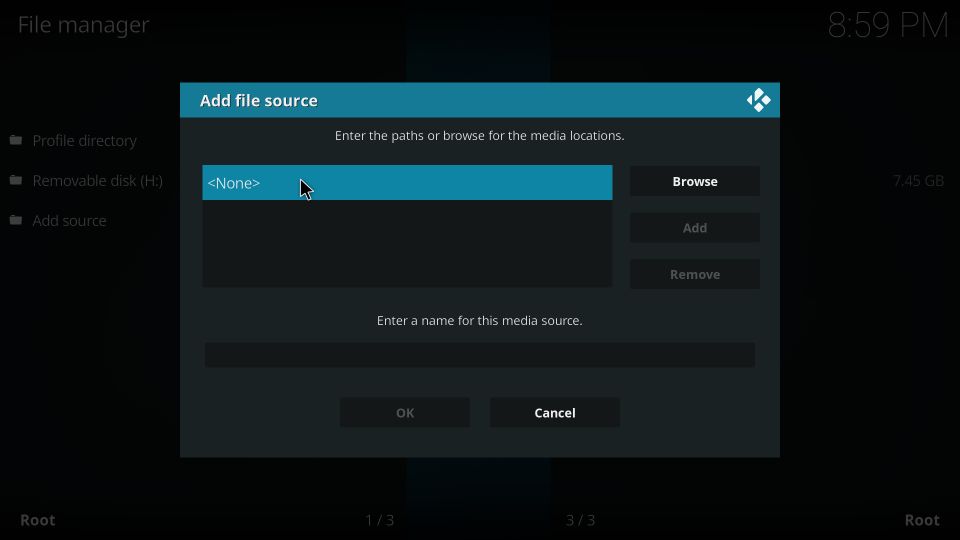 10- Now the next thing you we do is type the source URL https://diggz1.me/diggzrepo/
Do not use the old URL: http://diggzrepo.ddns.net
This URL needs to be exactly as I have provided. Click OK
11- You see this window again. The source URL you just added needs to be named. You may type anything you want
To make it relevant, I am going to name it diggz
Click OK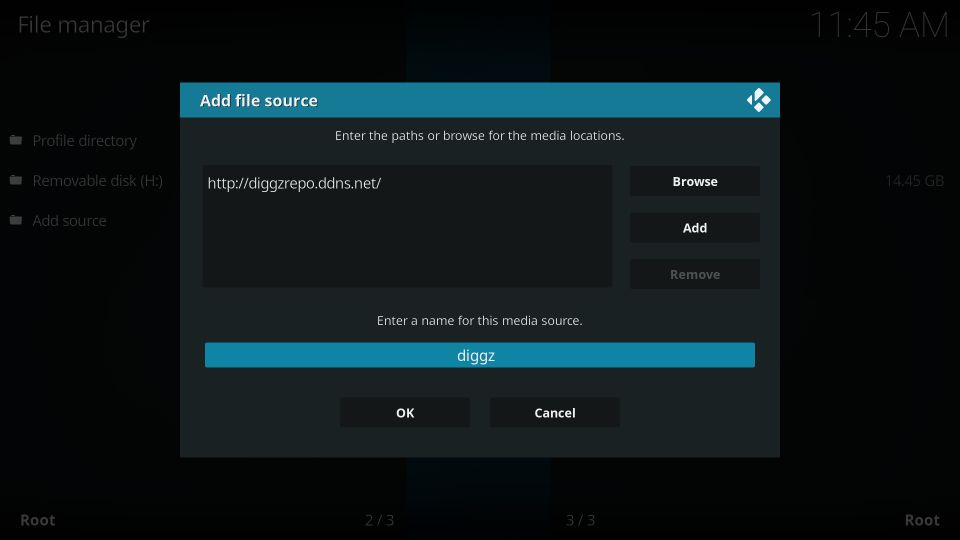 12- Now we return to the Settings window one more time. Press the back button or again click the gear icon on the home screen of Kodi
When you are here, click Add-ons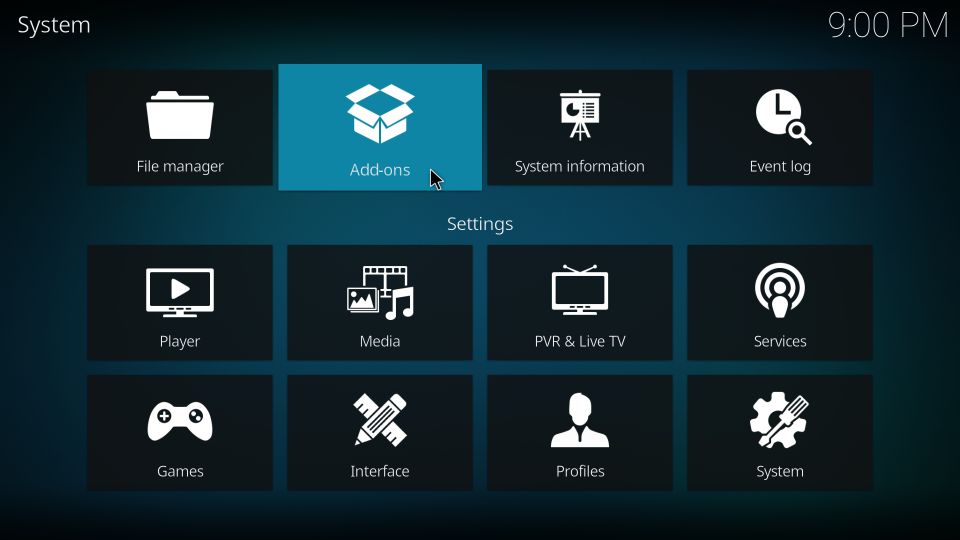 13- Open the entry Install from zip file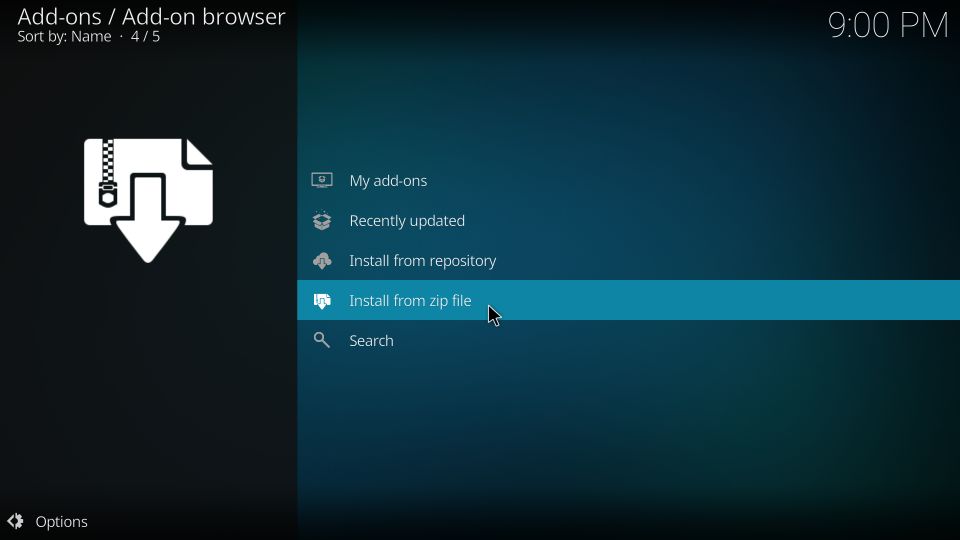 14- Go ahead and click the name of the source you chose earlier
Like I am clicking diggz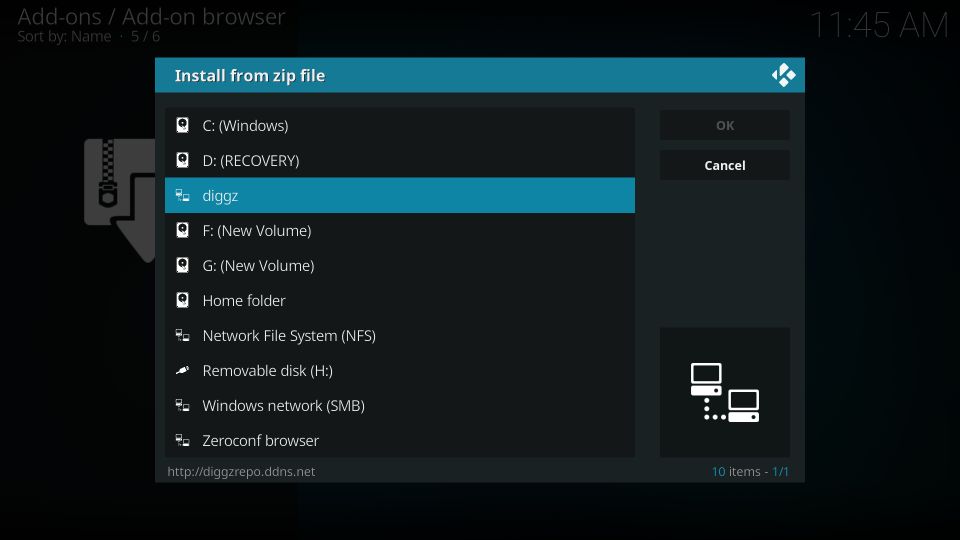 15- Open the folder named Install_Repo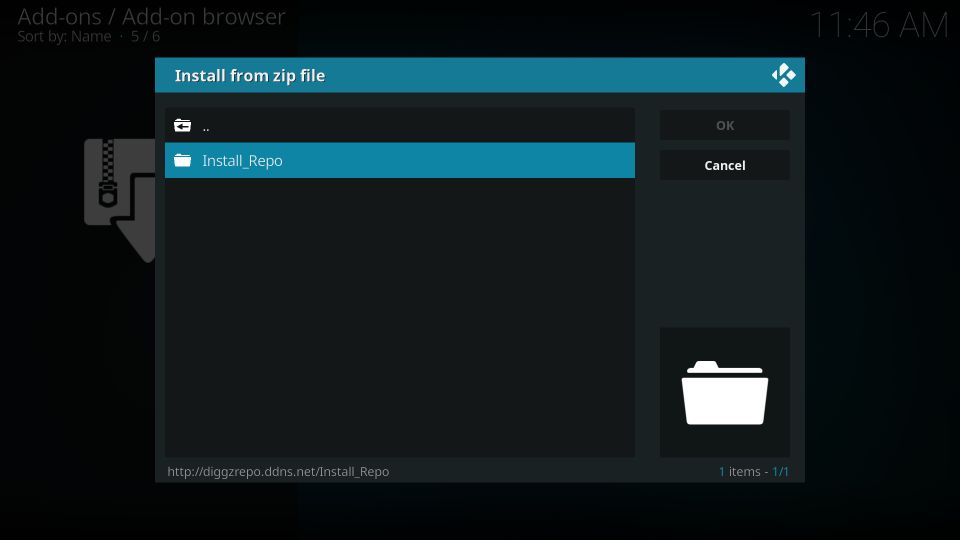 16- We are now going to process the zip file on the next window
Click repository.diggz-x.x.zip
Note: It is okay if the version of the file is not the same as what is displayed in the image below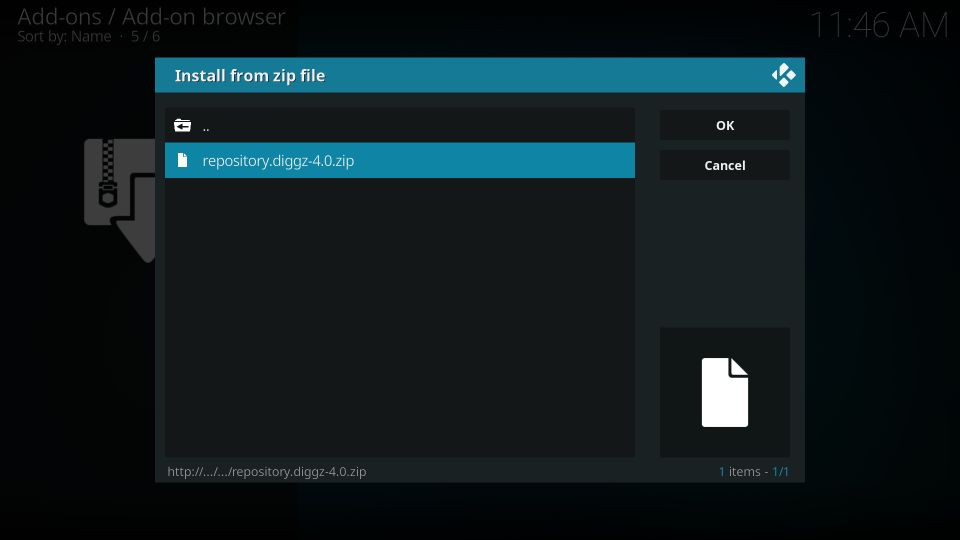 17- We now simply wait for the Diggz Repository to install. The notification will slide out from the top-right part of the window. It doesn't take long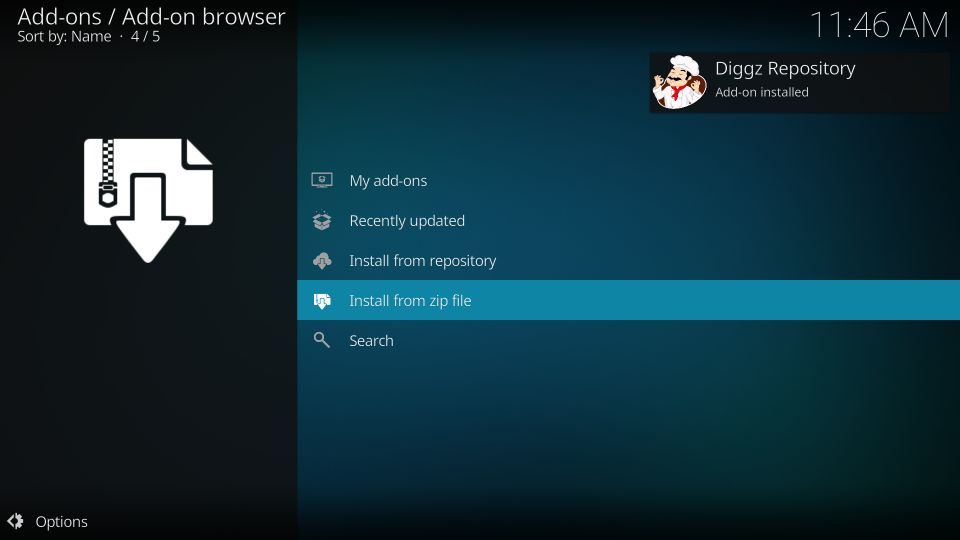 18- Now, we open Install from repository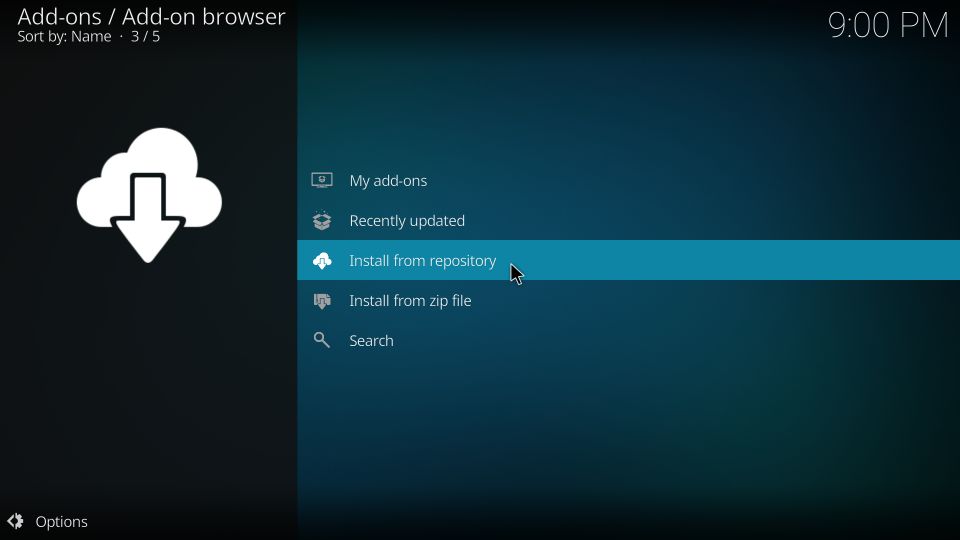 19- Go ahead and access the Diggz Repository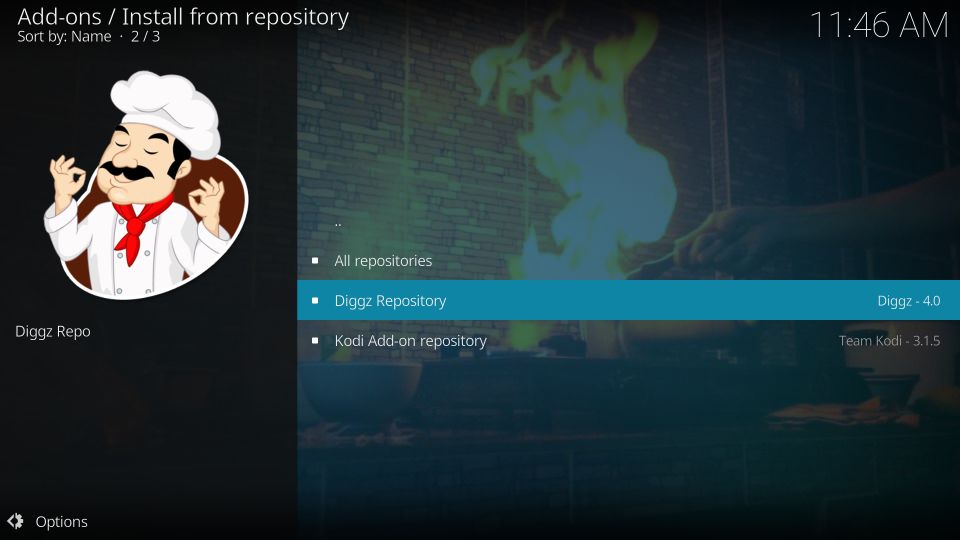 20- Next, open Program add-ons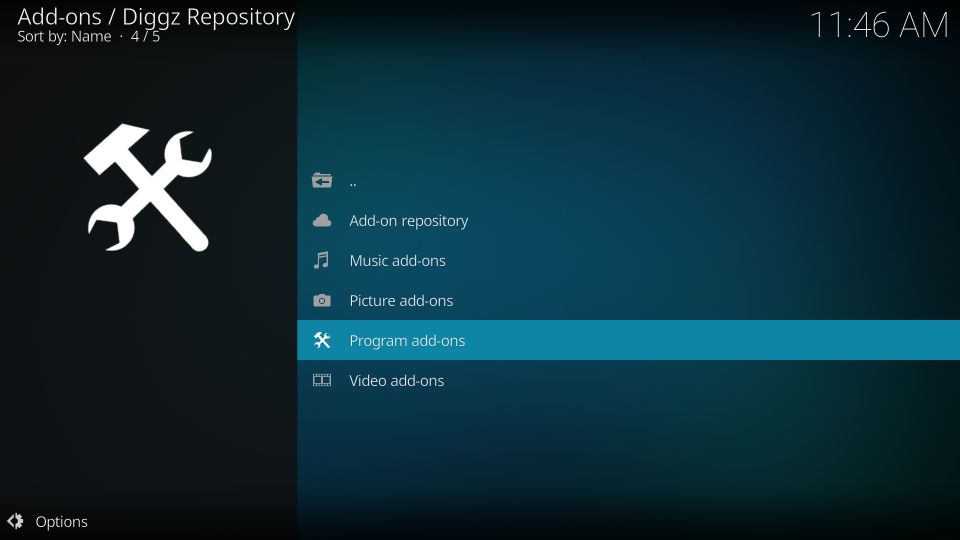 21- Open The Chef Leia Wizard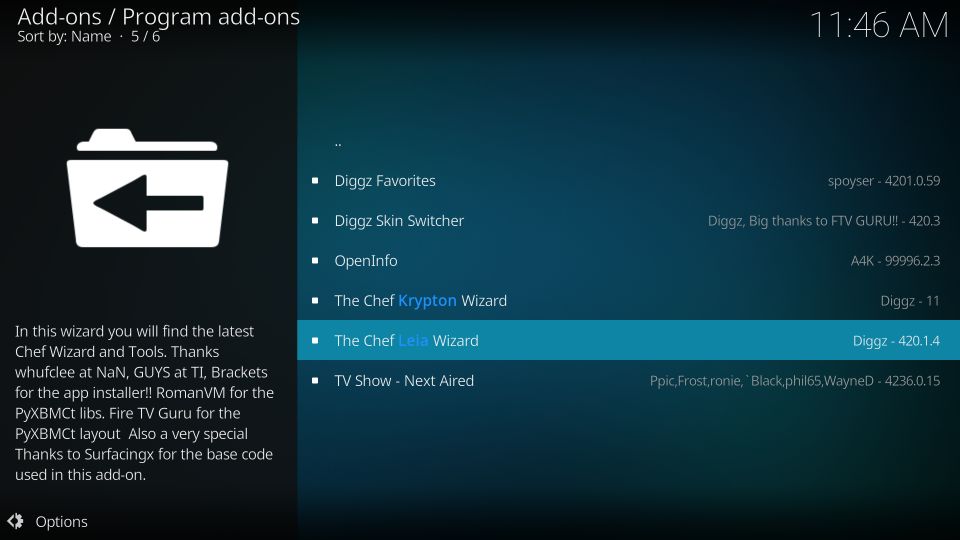 22- Now we click the button Install
It's on the bottom right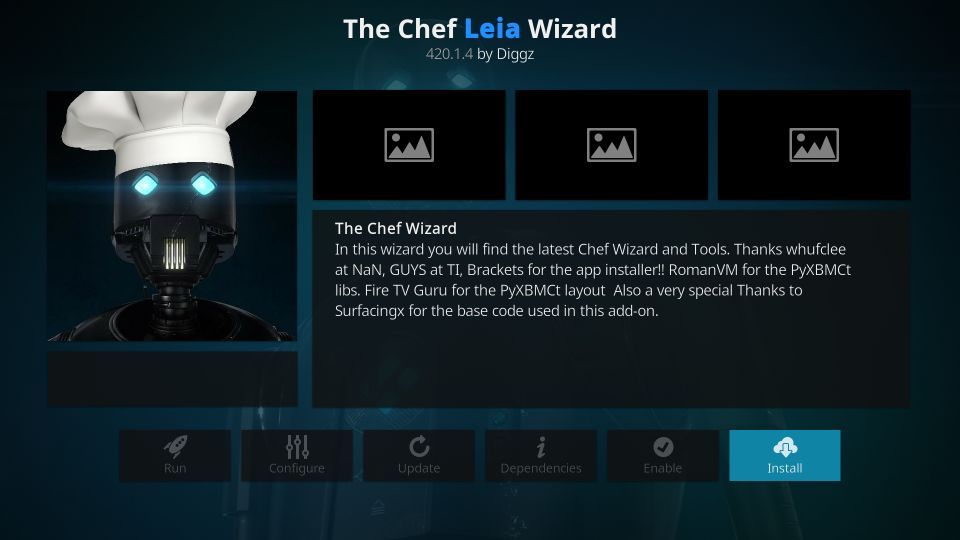 23- We wait again! In a few minutes, you will see the installation notification for The Chef Leia Wizard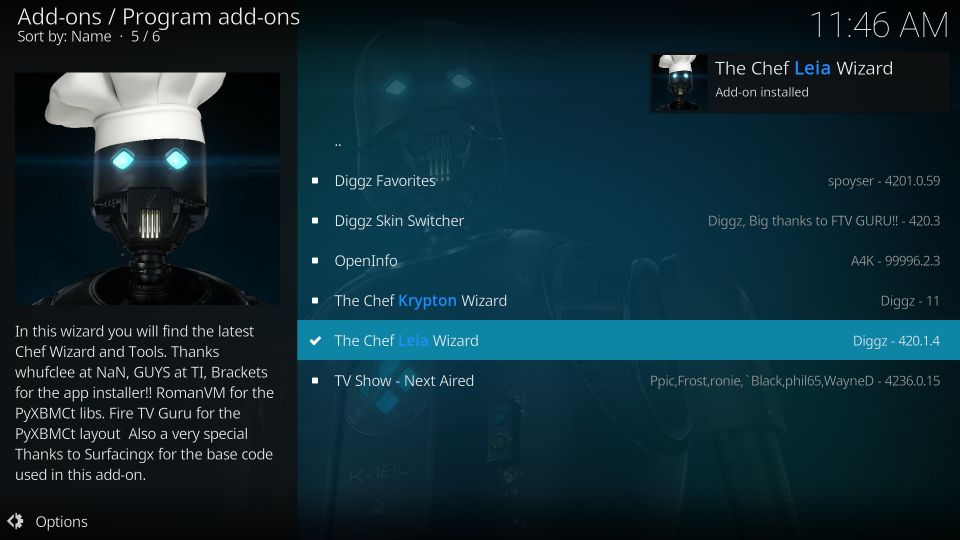 24- Click Dismiss on this prompt (this prompt will appear within a couple of seconds after the installation of the Wizard)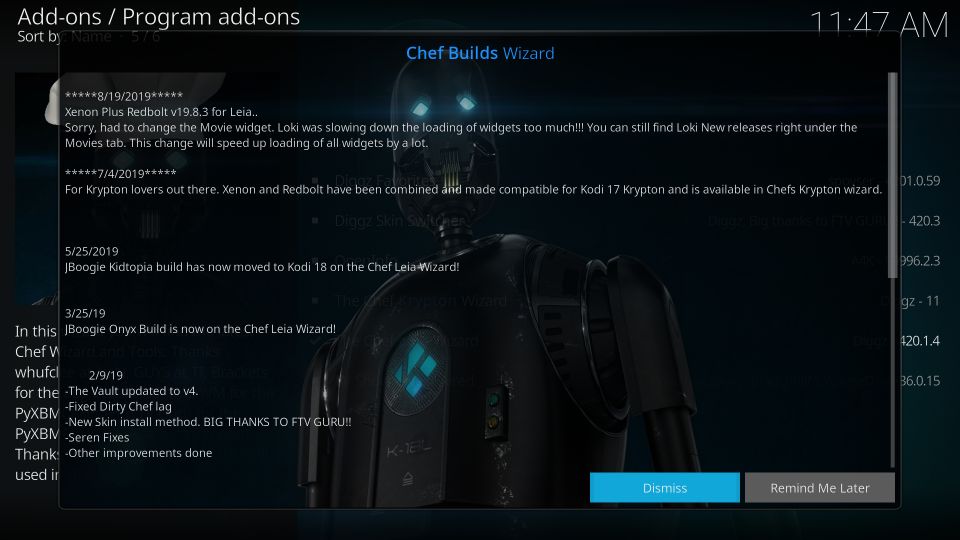 25- Press the back button or backspace or just click Continue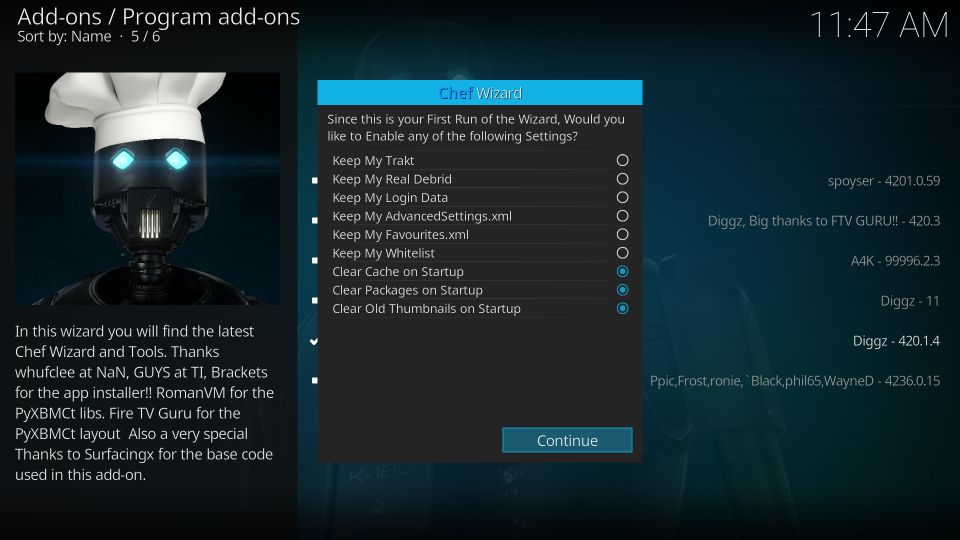 26- You may now click the option Build Menu and go straight to the Xenon Kodi Build option (and skip to step 29)
If you clicked Ignore by mistake or you missed this prompt, follow the next step (Step 27)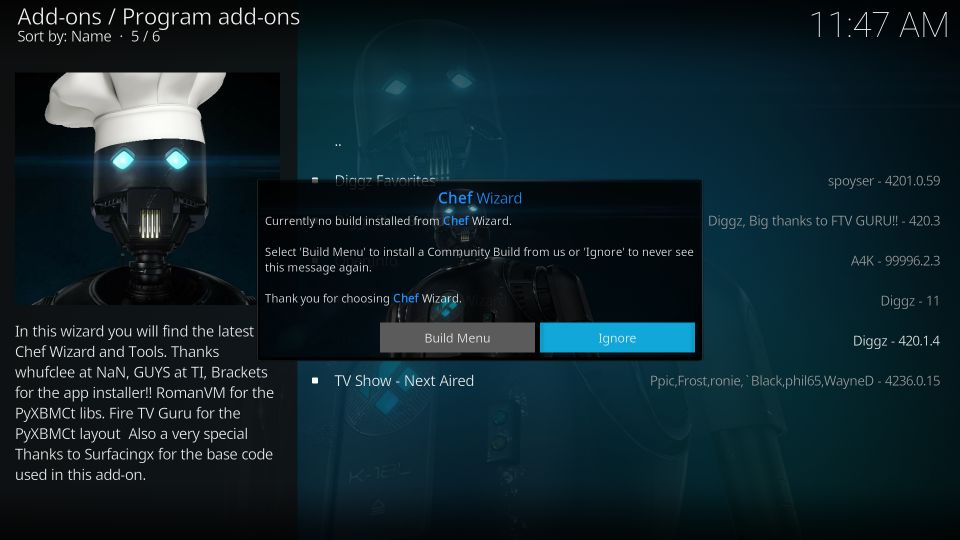 27- Keep pressing the back button until you see the home screen of Kodi
Now guide yourself to Add-ons > Program add-ons
Open The Chef Leia Wizard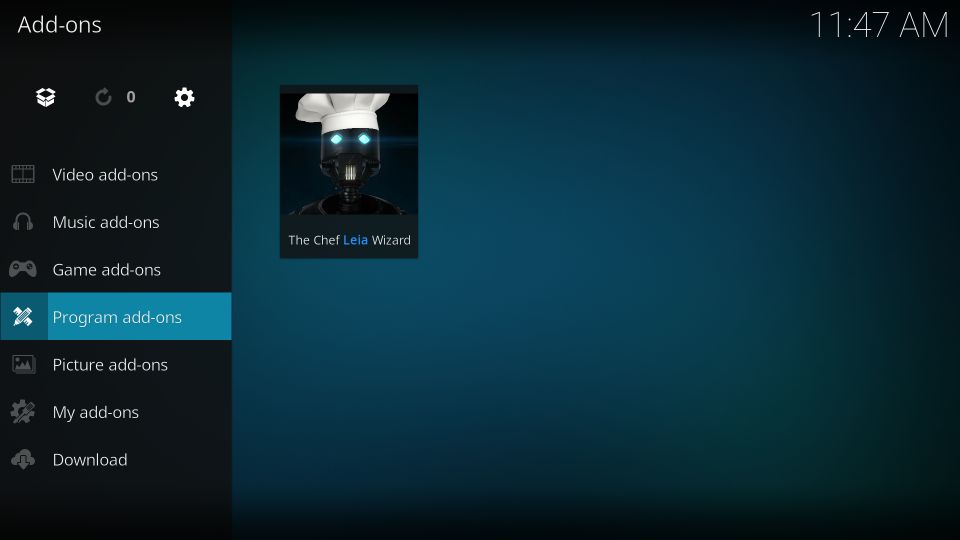 28- Open the option (Chef) Builds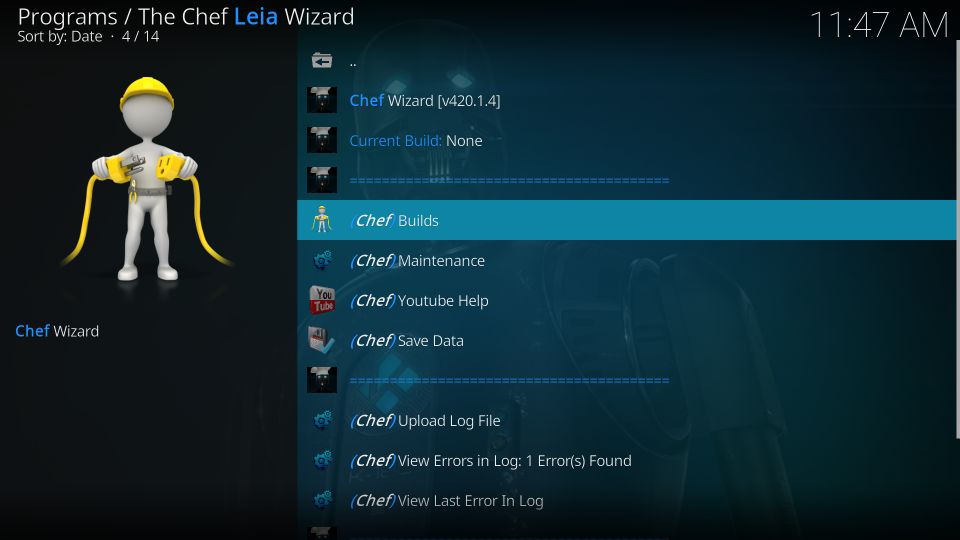 29- Click the Diggz Xenon Kodi build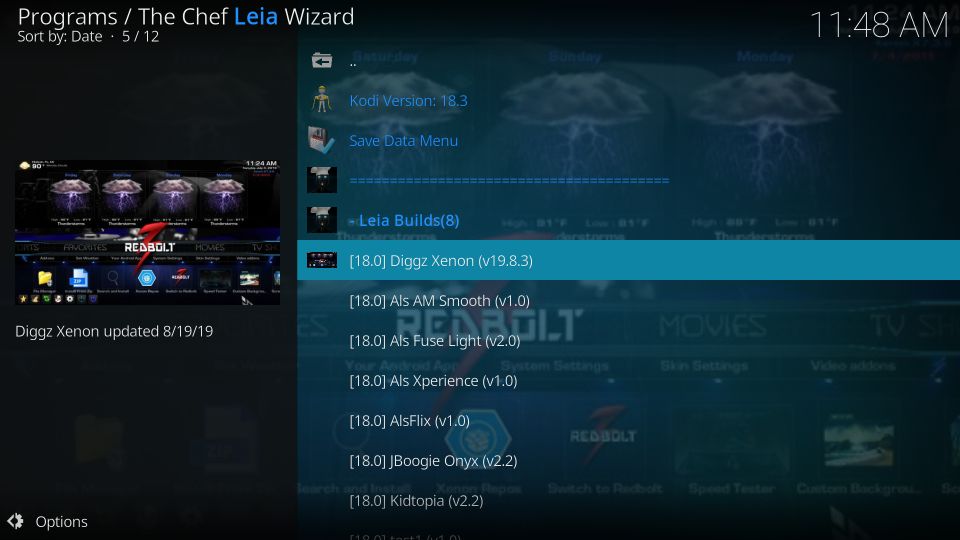 30- You may now choose Fresh Install as the installation option
Fresh Install is better as it wipes out any existing data and removes any bugs or bad addons. However, if it works for you, you may go with Standard Install as well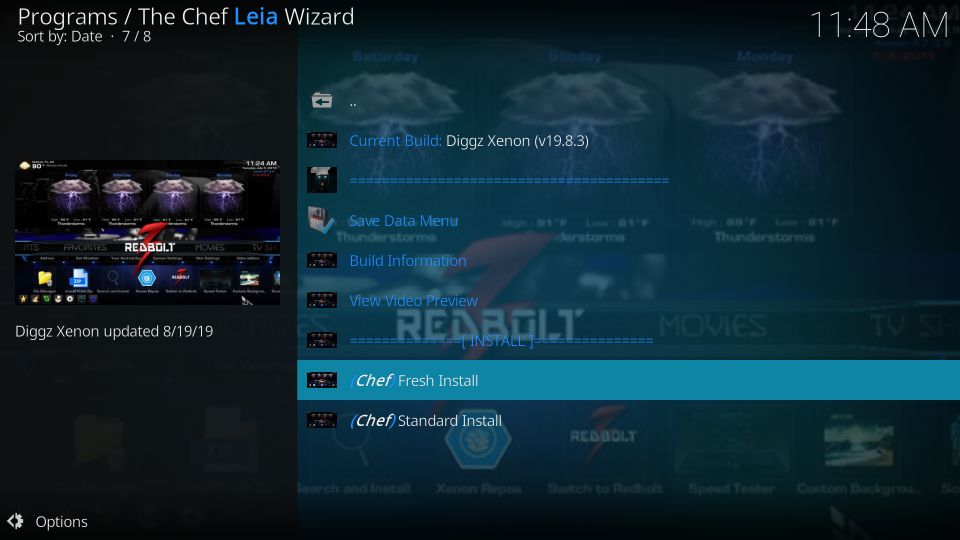 31- Click Continue to confirm the installation of the build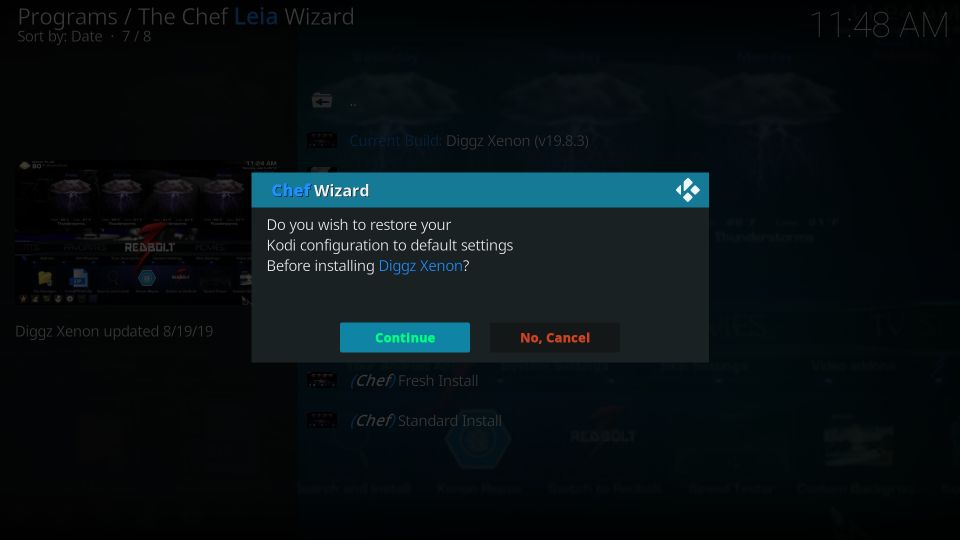 32- Now wait! It will take several minutes to install the Xenon Build on Kodi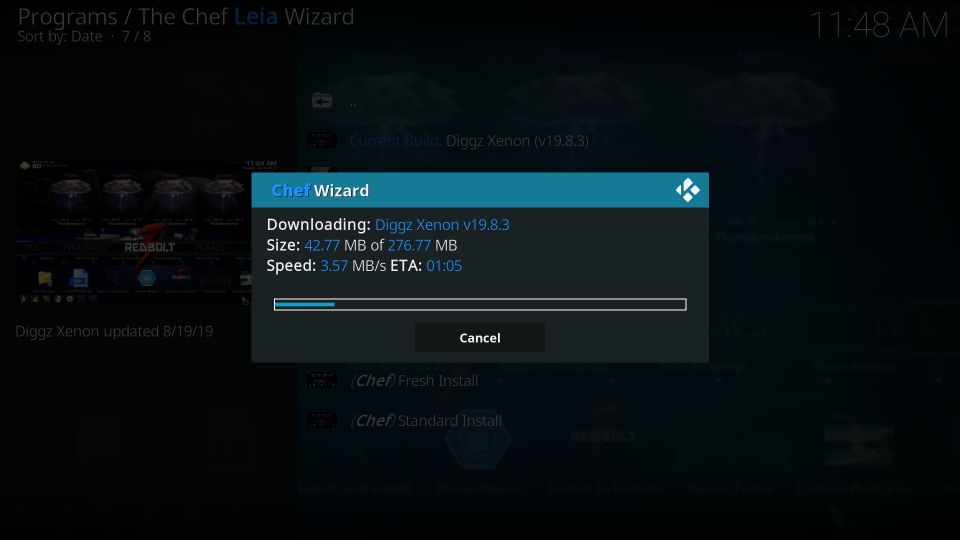 33- When the build is finally installed, Kodi will either close automatically or prompt you to Force Close it
Run Kodi again and the Xenon Build will load up.
It looks like you are all set to start watching your favorite content. However, do not forget that all your streaming activities and online identity are unprotected and exposed to your Government and your ISP. In addition, streaming with third-party services may cause legal trouble.
Thankfully, you can easily protect yourself and go invisible from your Government and ISP by using a VPN. Whenever I stream with Kodi, I always connect to ExpressVPN and recommend the same to you.
ExpressVPN is the fastest and the most streaming-friendly VPN. It is also the most secure VPN.
With ExpressVPN, you get a 30-day money-back guarantee as well. So if you do not like the service (I don't see why), you will get a full refund within 30 days.
Please remember that we encourage you to use a VPN to maintain your privacy. We do not condone breaking copyright laws.
Before you start using Kodi for streaming, here is how you can protect yourself with ExpressVPN:
Step 1: Sign up for ExpressVPN Here
Step 2: Download ExpressVPN on your device by clicking HERE
Step 3: Open the ExpressVPN app on your device. Sign in with your account. Click the connect/power button to connect to the VPN

Great! You have successfully secured yourself with the best Kodi VPN.
Overview of the Xenon Kodi Build
To get started, all you need to do is open the Kodi application again. The build will load up.
When you start the Xenon build on Kodi for the first time, make sure you give it ample time to finish all the updates. It is important for the smooth, stable and proper functioning of the build.
Updates may take several minutes (5-10 minutes)
When everything is finally up to date, this will be the home window of the Kodi app with the Xenon build: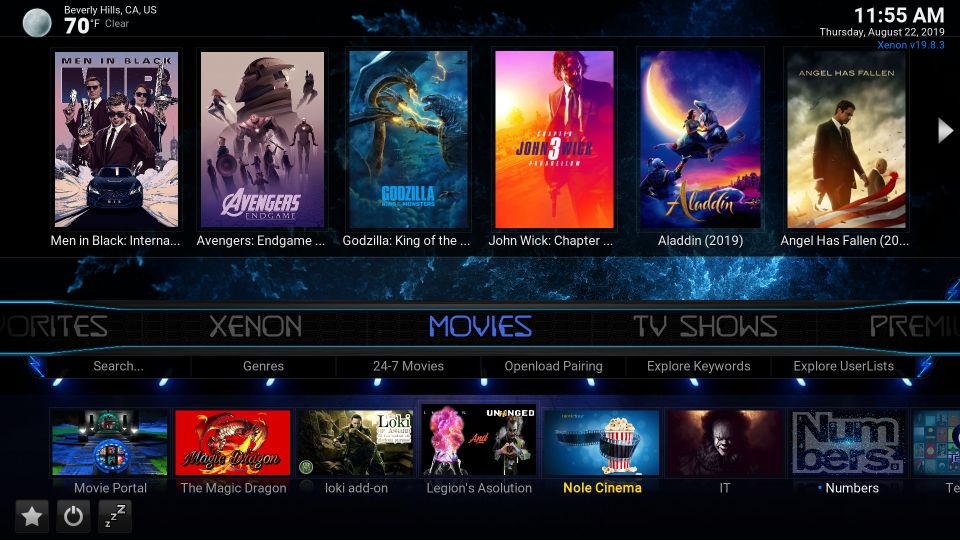 Xenon has the following categories for streaming on the home screen that features streaming addons and content. You can access these categories from the main menu:
– Movies
– TV Shows
– Kids Zone
– Streams
– Music
– Sports
Besides the above categories, you can also access the Favorites category from the main menu. This category also has streaming options, such as Classic Movies Channel, Black and White Movies, Classic Comedy Movies, Classic War Films, and more.
If you are looking for the utility and maintenance options, select the Xenon category in the main menu on the home screen.
And, there is a TV Guide option too. This menu item gives you access to various TV guides and also several Live TV streams.
The video addons section contains some popular addons including IT, Venom, Debrid Cave, Numbers, cCloud TV, The Magic Dragon, Seren, SportsDevil and more.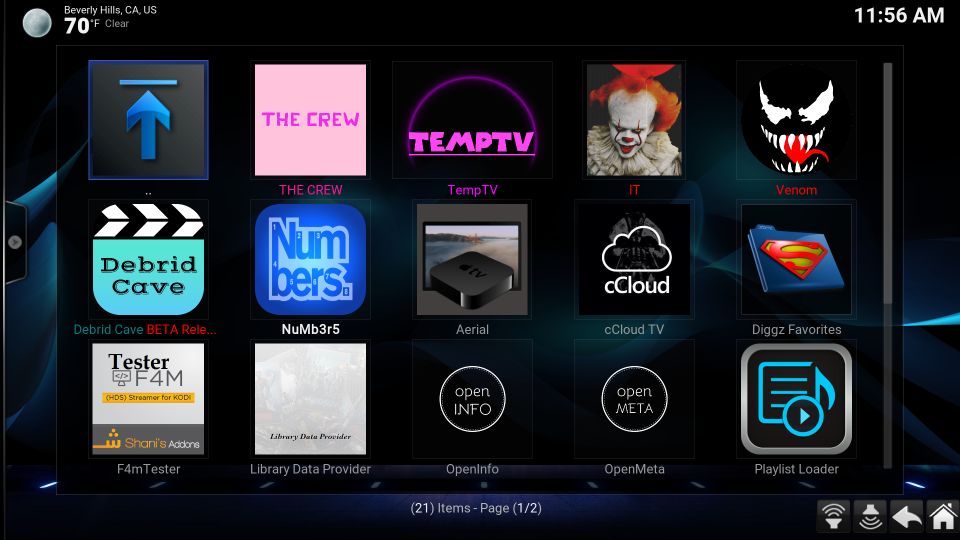 Wrapping UP
Diggz Xenon is one of the most sought after Kodi builds and not without any reason. It is a professionally designed build that keeps the convenience of users ahead of everything else. The clearly organized home screen of the Diggz Xenon Kodi build affords incredible ease of use. The most used streaming categories, such as Movies and TV Shows, let you quickly pick the content of your choice.
If you are looking for a feature-rich build that does not slow down even your low-Spec streaming device, Diggz Xenon Kodi build is an indisputable choice. It works smoothly even on my FireStick. It has several preinstalled addons offering plenty of streaming choices. It is indeed one of the best Kodi builds I have seen.
You may also like:
How to install Titanium build
How to install No Limits Magic Build
How to install One Nation Builds
How to install Misfit Mods Lite