I will demonstrate how to install Diggz Xenon Kodi Build in this piece. This build suits the entire range of Kodi 20 & 19 devices. This includes FireStick (and other Fire TV devices), smartphones, tablets, computers, and more.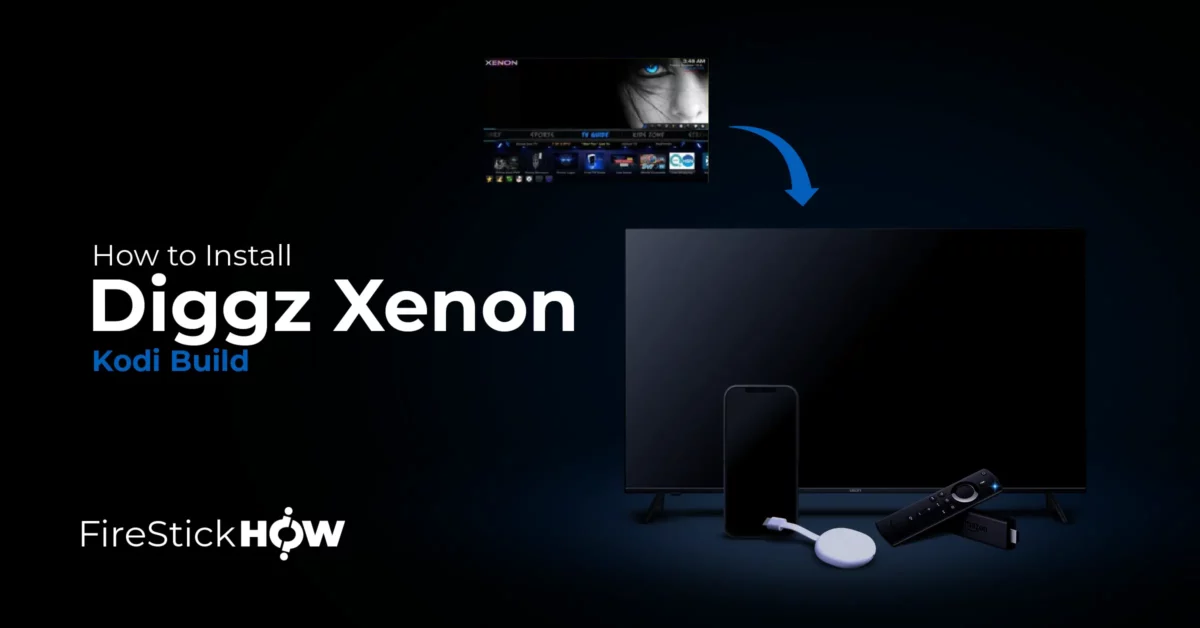 What's Diggz Xenon Kodi Build?
Diggz Xenon is a famous Kodi build for the Kodi 20 Nexus and the Kodi 19 Matrix. Xenon build checks all the right boxes to provide the best Kodi experience. It has a visually appealing and functional UI. The various elements of the build are organized in an easily accessible way.
Diggz Xenon packs a solid collection of Video addons. You can stream Movies, TV series, Sports, videos for Kids, Live TV, and just about anything you like to stream. Lastly, Diggz Xenon also features in our list of the Best Kodi Builds.
Attention KODI Users: Read before you continue
Government and ISPs endlessly monitor your online activities using your IP address 3.17.249.235 (exposed to everyone). Kodi is an excellent platform for streaming movies, TV shows, and sports, but streaming copyrighted content can get you into legal trouble. 
You should use a reliable Kodi VPN and protect your streaming activities and privacy. A VPN will hide your IP address and bypass government surveillance and geo-restrictions.
I trust and use ExpressVPN, the fastest and most secure Kodi VPN. It's easy to install on any Kodi device, including Amazon FireStick, PCs, and Smartphones. In addition, it offers a 30-day money-back guarantee, and 3 free months with the annual plan.
Read: How to Install & Use the best VPN for Kodi.
Is Diggz Xenon Kodi Build Safe?
Xenon belongs to a third-party Chef Wizard, available on an unverified Diggz Repository repository. So, it's natural to worry about its safety status. Unfortunately, at FireStickHow, we don't have the resources and expertise to label it as safe or unsafe.
However, I checked the Diggz Repository's zip file on VirusTotal to see if it shows any red flags. Luckily, it didn't flag the repository as malicious. You can check out the image below: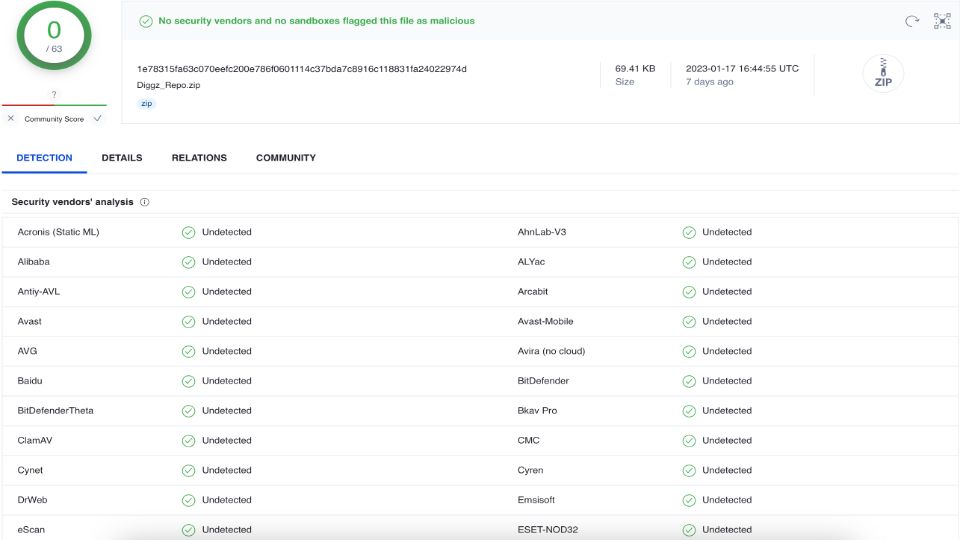 Is Diggz Xenon Kodi Build Legal?
Being a third-party build, Diggz Xenon contains several unofficial addons. Unfortunately, FireStickHow.com cannot verify their legal status.
However, I recommend trusting a VPN partner like ExpressVPN to avoid legal trouble when using Diggz Xenon.
Diggz Xenon Kodi Build Features
Here are some of the top features of the build:
A special Arcade section for games.
Separate sections for movies and TV shows.
An advanced tool is available in the section known as Diggz Xenon.
There are lots of video addons that receive automatic updates.
It is made for low-specced devices.
Installing Diggz Xenon Build on Kodi
Now, I'll provide detailed instructions on how to install the Diggz Xenon build. This section is split into the four following sub-parts:
Enable Unknown Sources
Add Diggz Repository
Load the Chef Wizard
Install the Diggz Xenon Kodi build
Everything above is covered in the following steps:
Disclaimer: This guide is purely educational. We neither own nor operate any of the services mentioned. Some of these may not be legally licensed, and we don't verify their legality in all regions. If you opt to use unverified apps/services/websites, ensure you're streaming only public-domain content. You bear the responsibility for any media you access.
Part 1: Enable Unknown Sources
We'll kick start by enabling Unknown Sources on Kodi so it can install third-party repos/addons/builds.
1. We start by going to the Kodi Settings from the home screen. Click the Gear symbol in the upper-left section.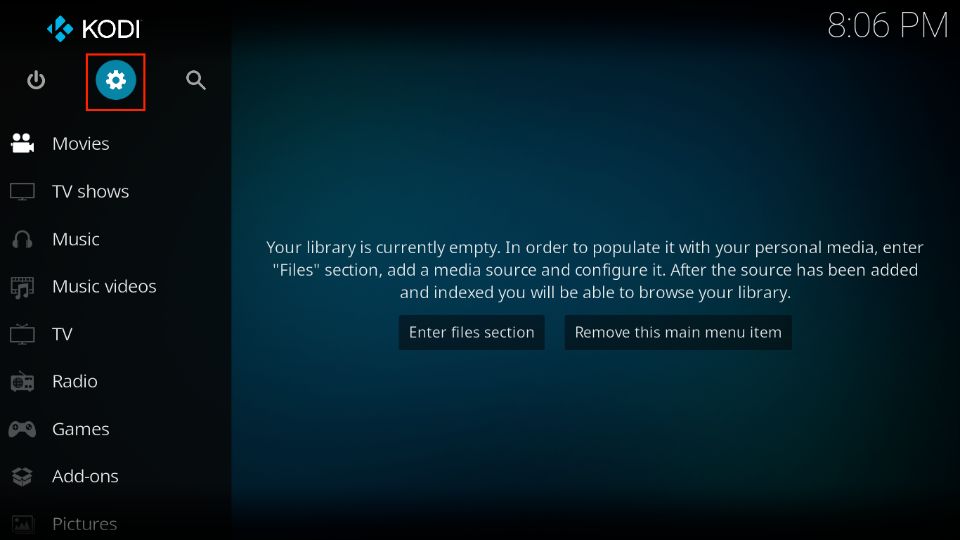 2. Now, let's click the System option.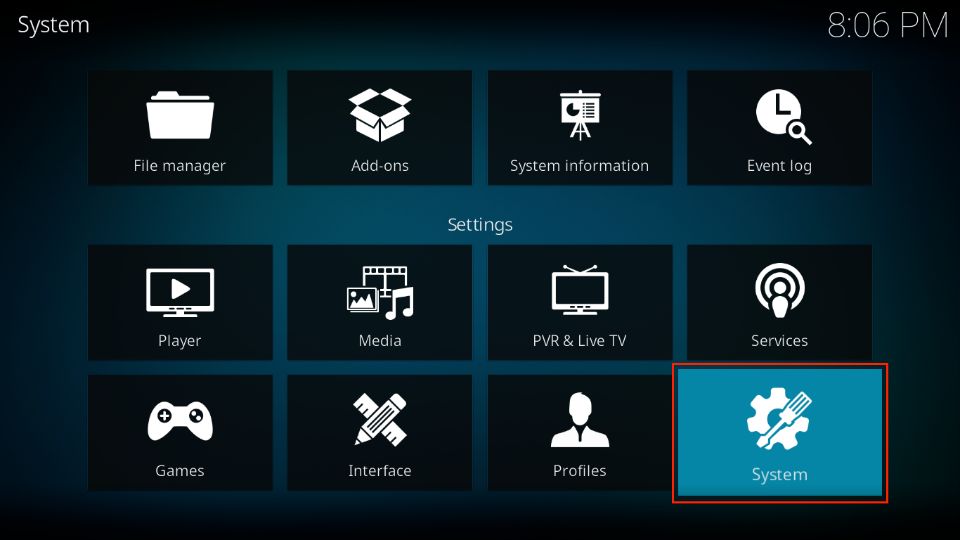 3. The Settings window contains a section on the right, Addons. Click it.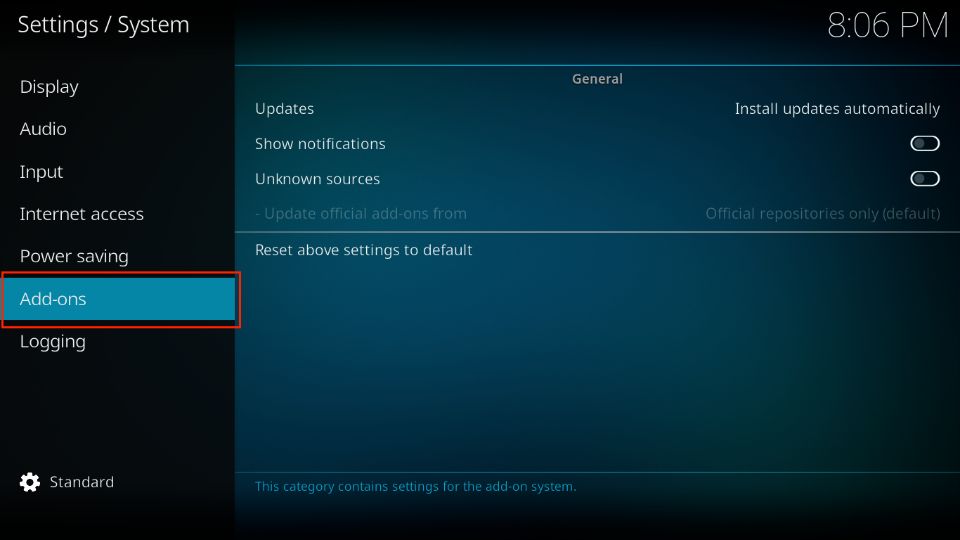 4. You can now see an Unknown Sources option on the right. This option needs to be ON. So, click it.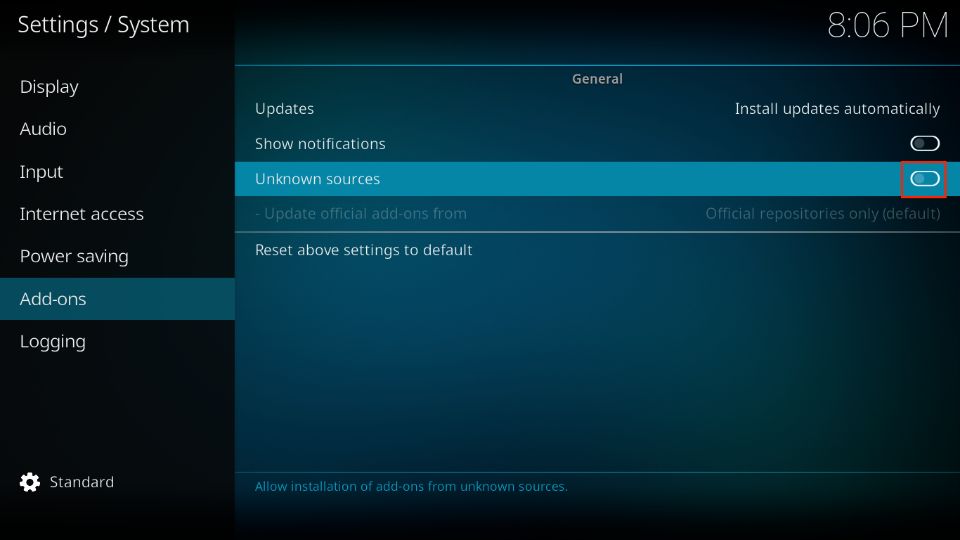 5. Kodi triggers a warning message. Click Yes to continue.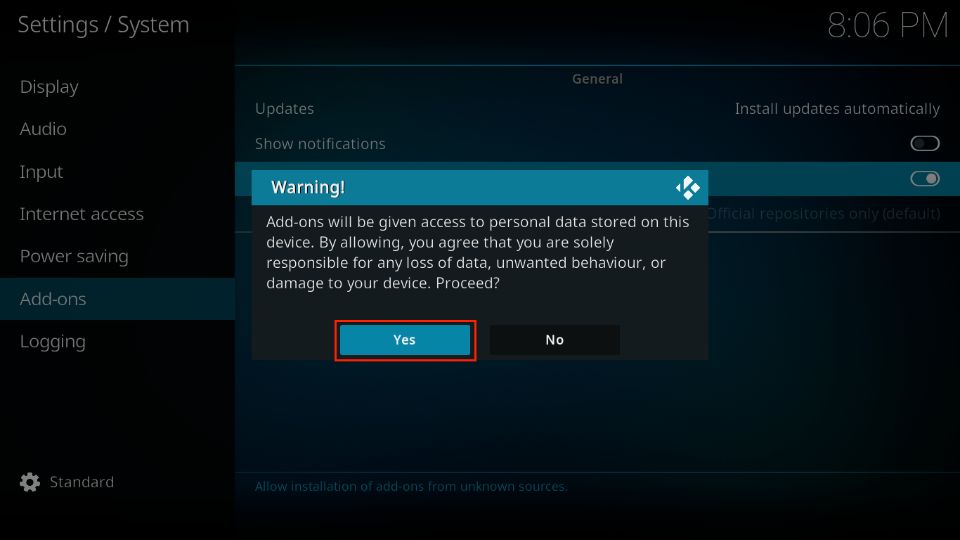 Part 2: Add Diggz Repository
Next, it's time to add the Diggz Repository locally:
1. Select Settings.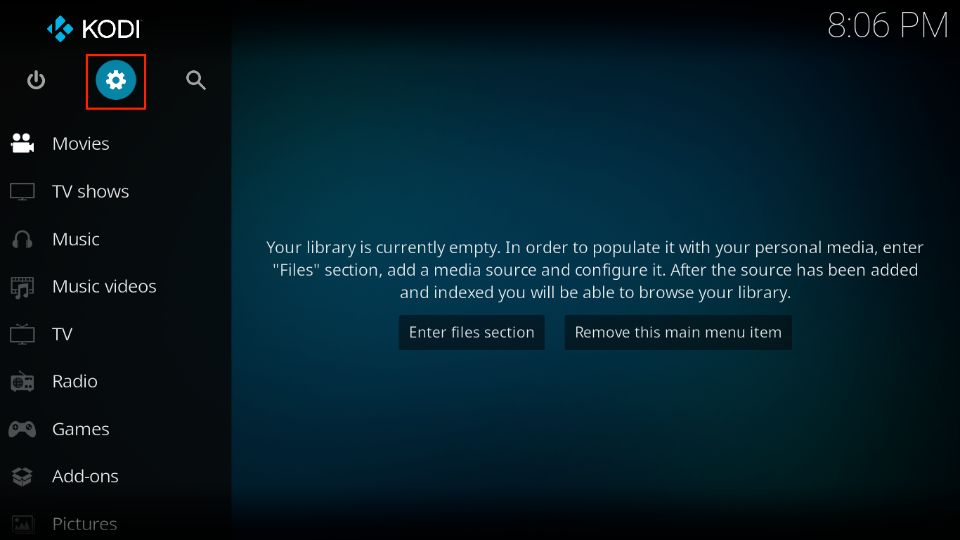 2. When you return to the Settings window, click File Manager.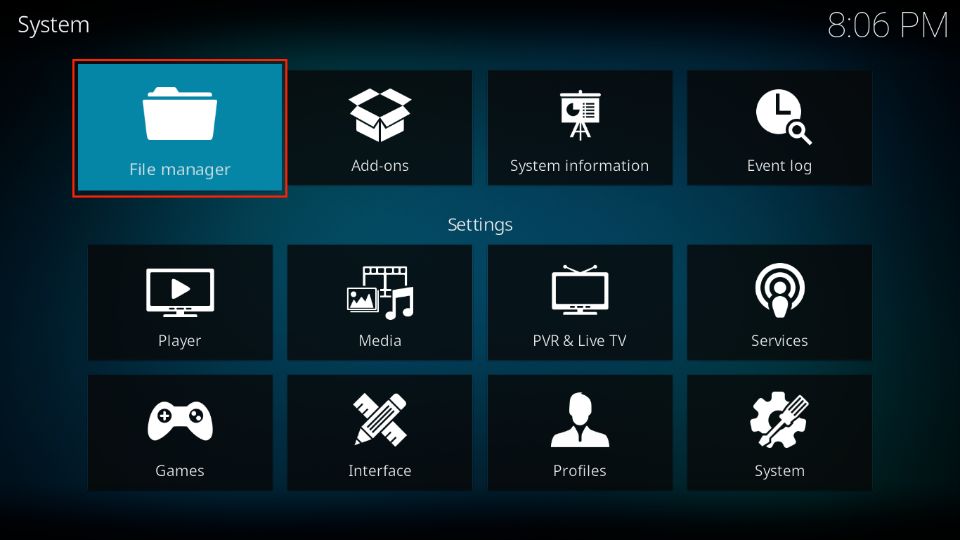 3. This is the window where we choose the option Add source.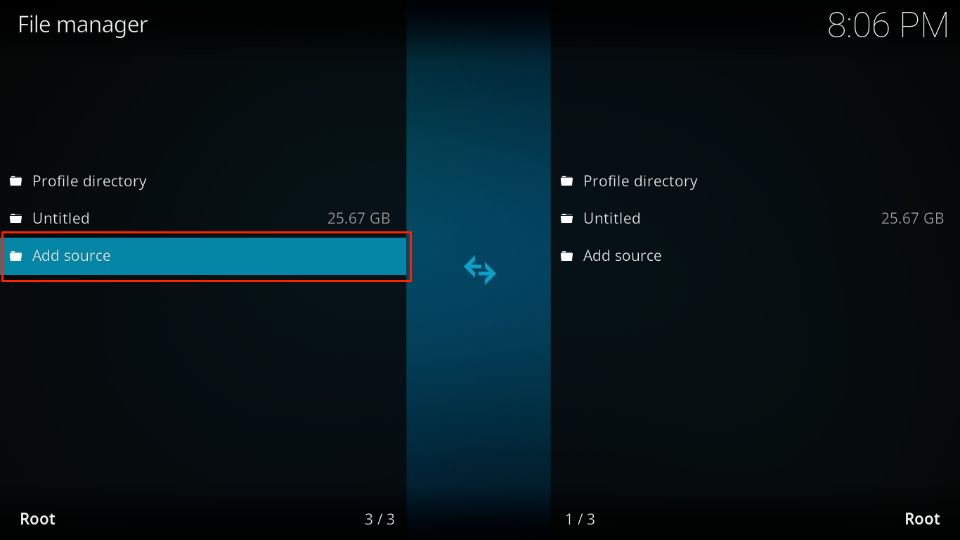 4. Another window within the Kodi window pops out. Click <None>.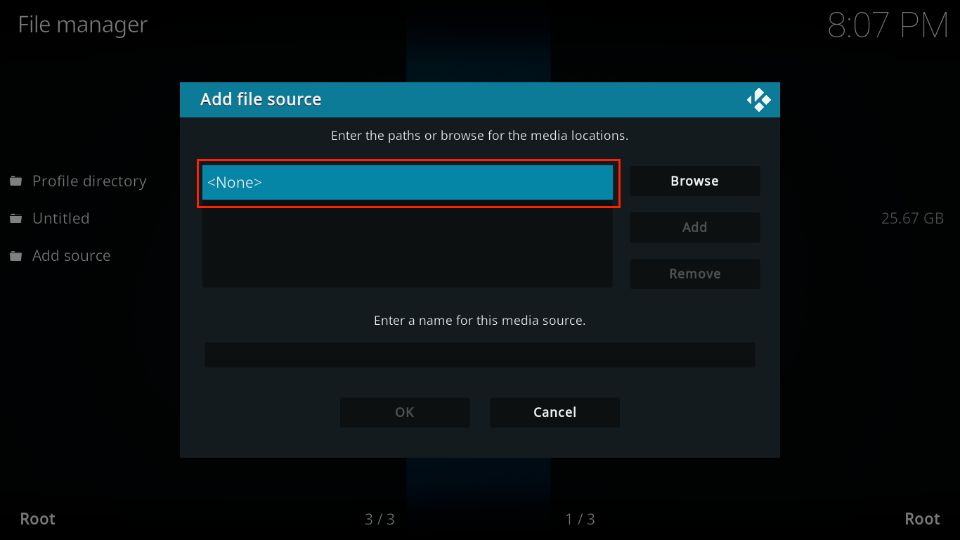 5. Type the source URL https://diggz1.me/diggzrepo. Click OK.
Note: The URL takes you to the source where the repository is located. FireStickHow is not associated with its developers.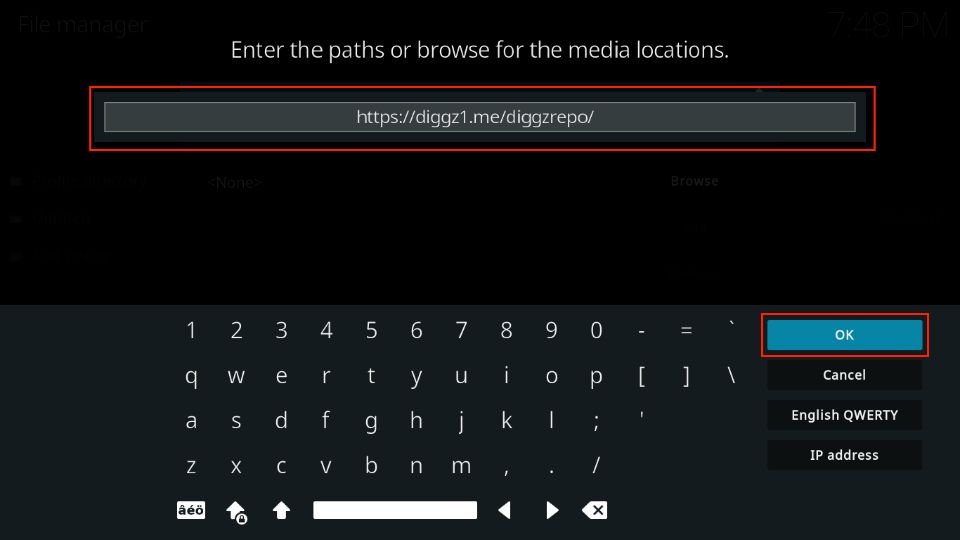 6. You'll see this window again. The source URL you just added needs to be named. By default, the name is diggzrepo. However, you may change it to anything you want. Once done, click OK.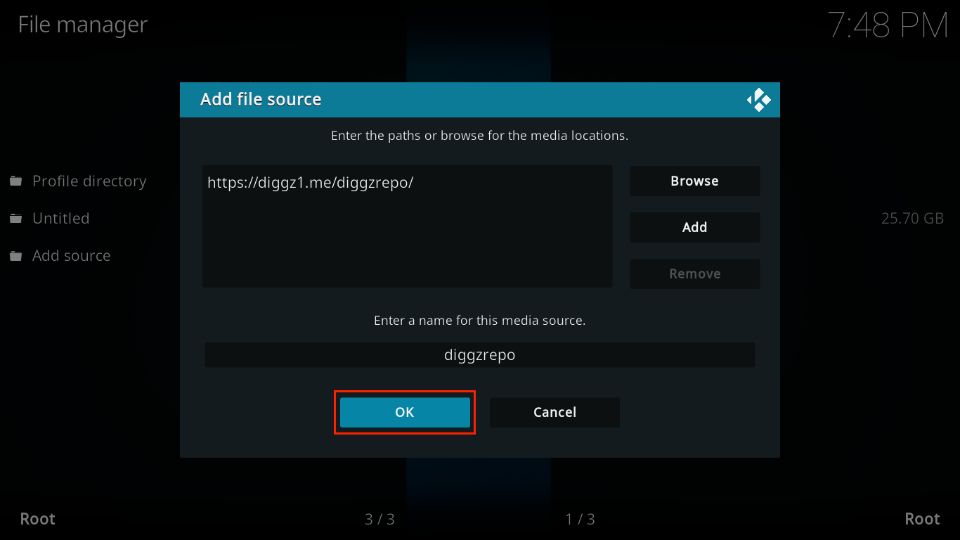 7. Now, we return to the Settings window one more time. When you are here, click Addons.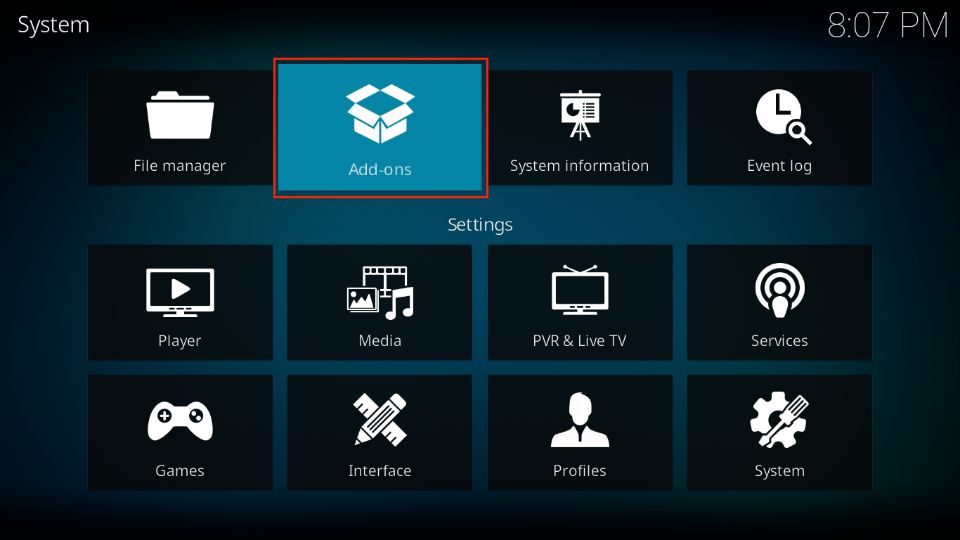 8. Open the entry Install from the zip file.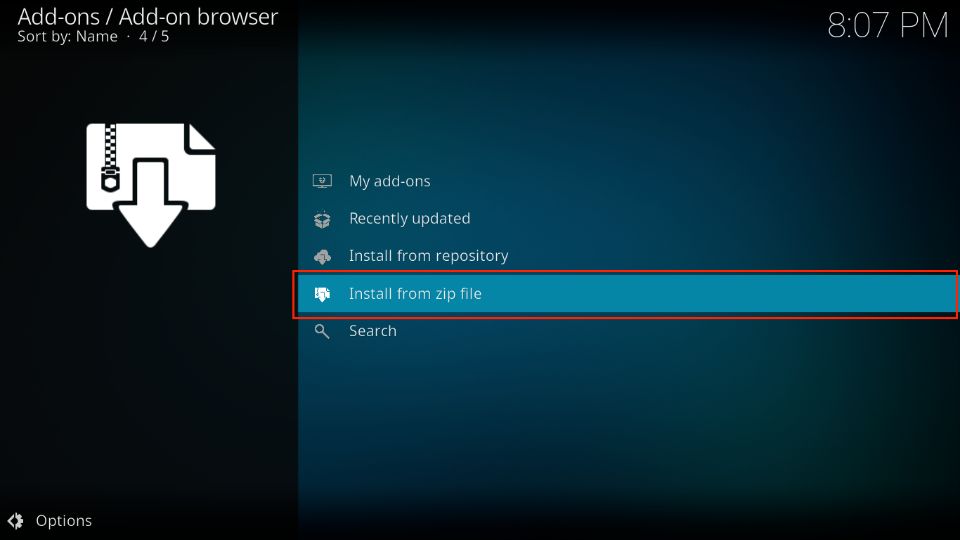 9. Go ahead and click the name of the source you chose earlier. Like I am clicking diggzrepo.
Note: On Kodi 19, you'll have to click Yes to close the warning prompt.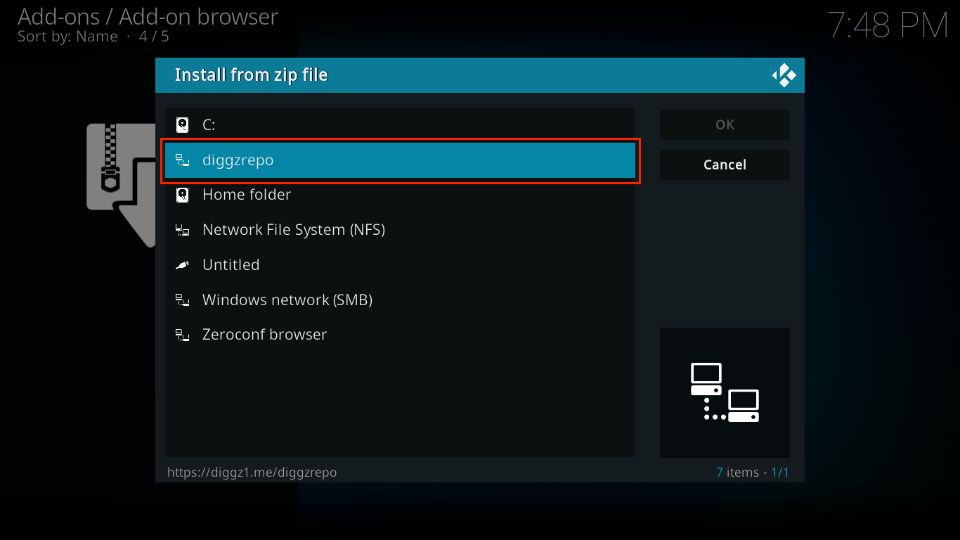 10. Select Diggz_Repo.zip.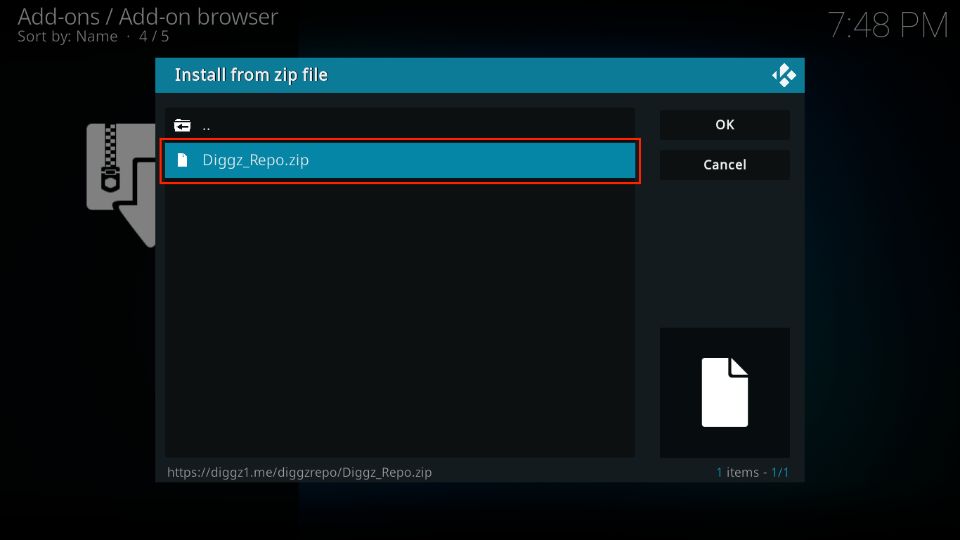 11. We now wait. A notification indicating the repository's installation will show up.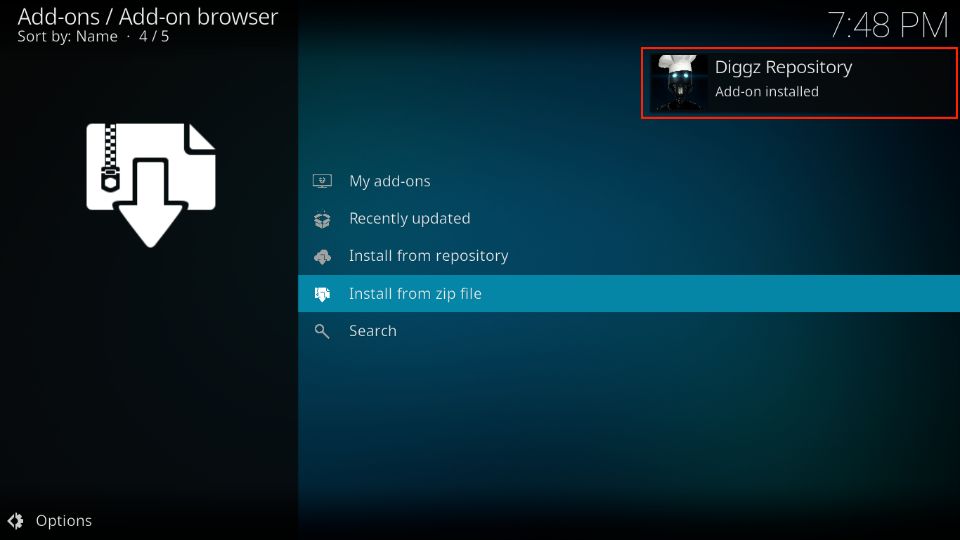 Part 3: Load Chef Wizard
This section shows how to install the Chef Wizard that contains the Diggz Xenon build:
1. Now, we open Install from the repository.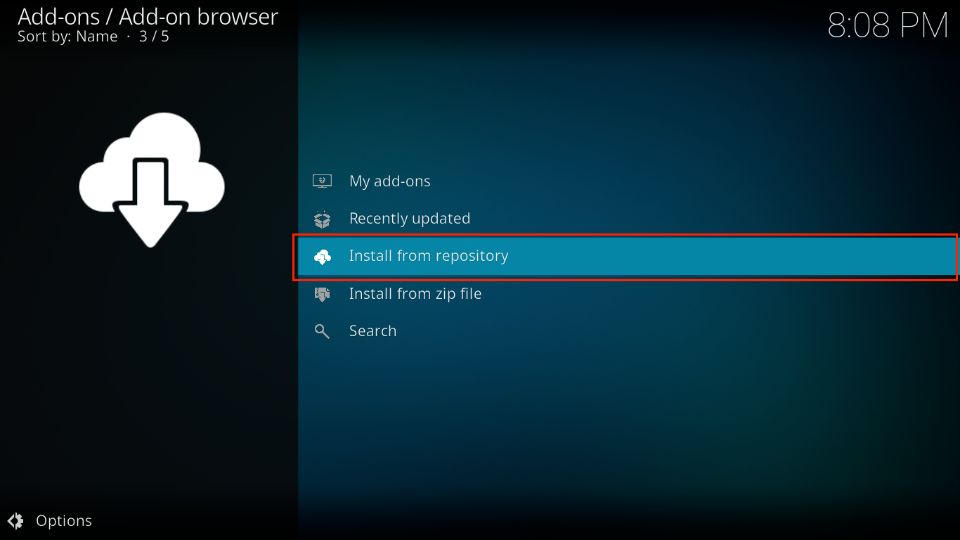 2. Go ahead and access the Diggz Repository.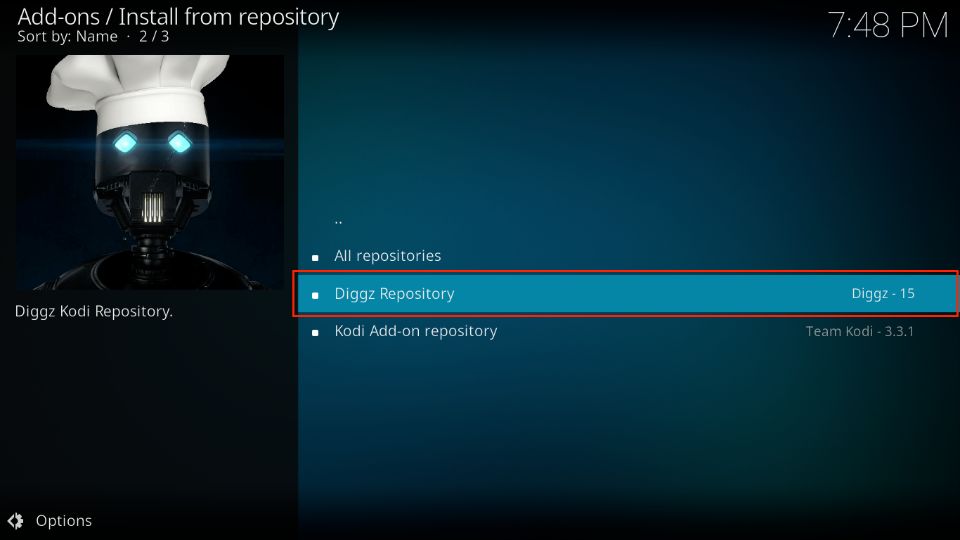 3. Next, open Program addons.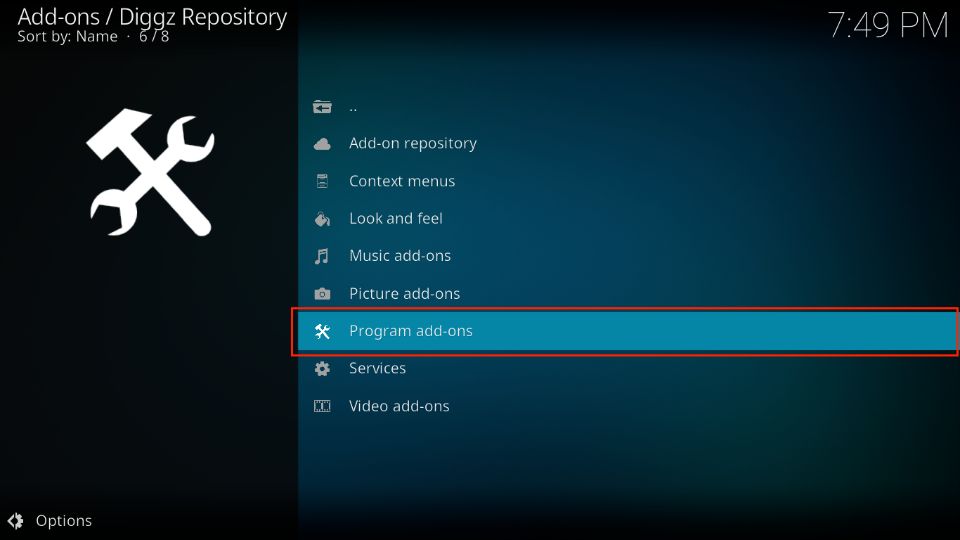 4. Open Chef Nexus Wizard/Chef Matrix Wizard.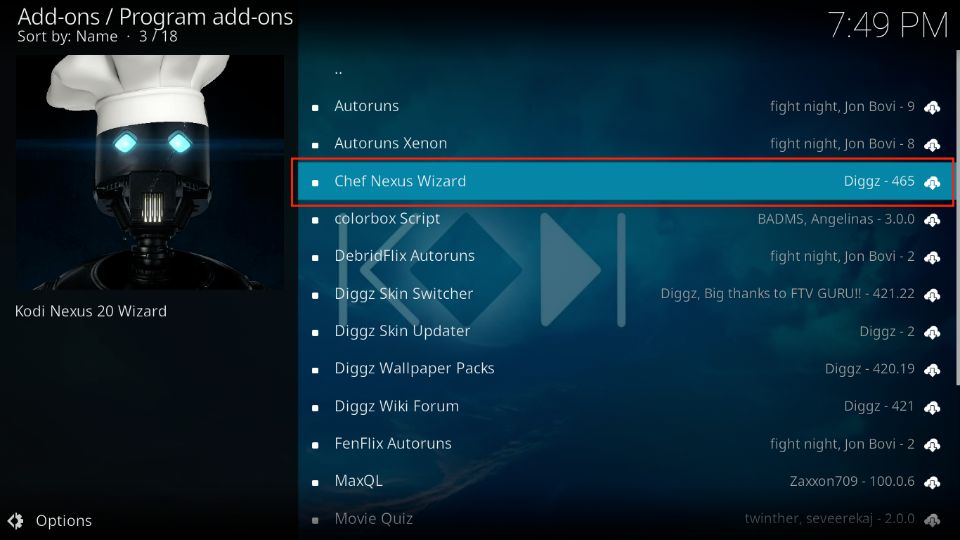 5. Now, click Install on the bottom right of the Chef Wizard's dashboard.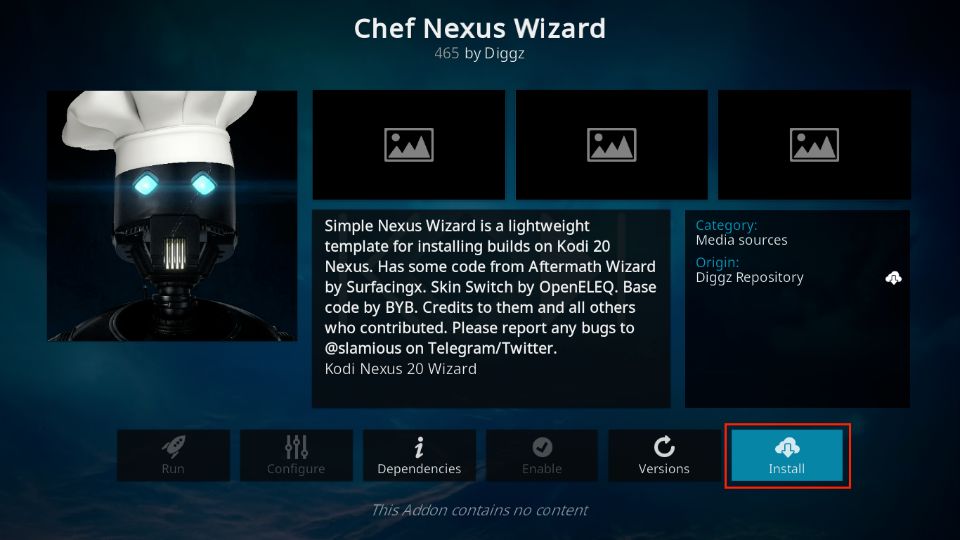 6. Chef Wizard will require some additional addons. Click OK to install them.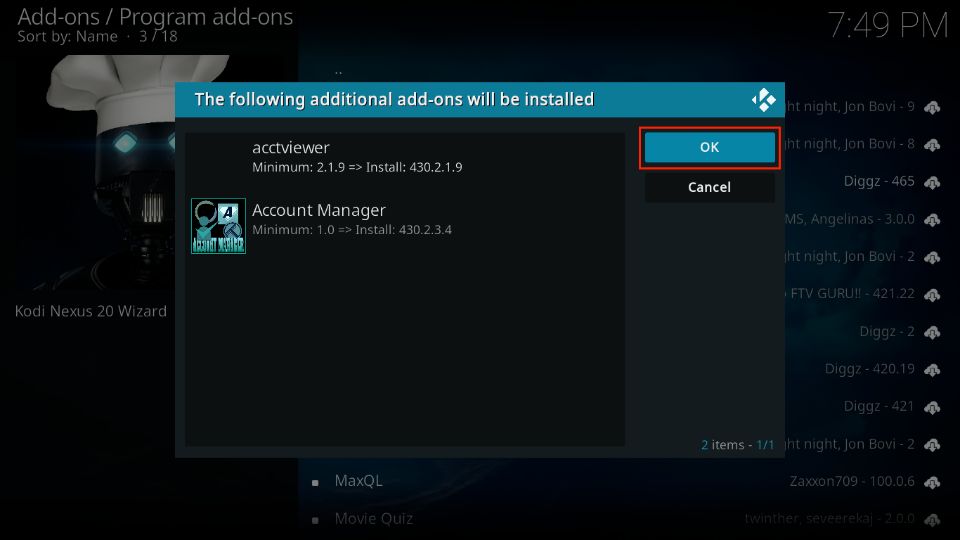 7. Wait for Kodi to download & install Chef Wizard.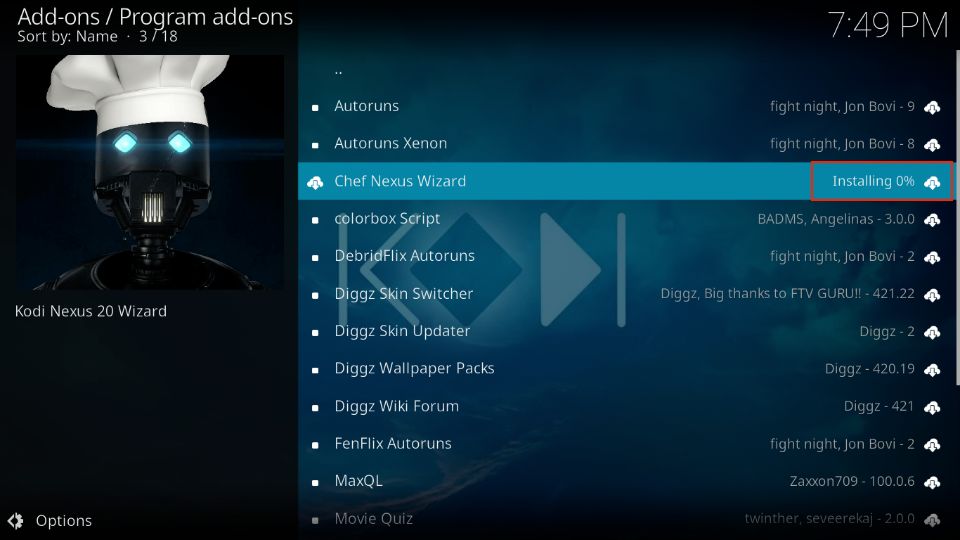 8. You will see the installation notification for the Wizard in a few minutes.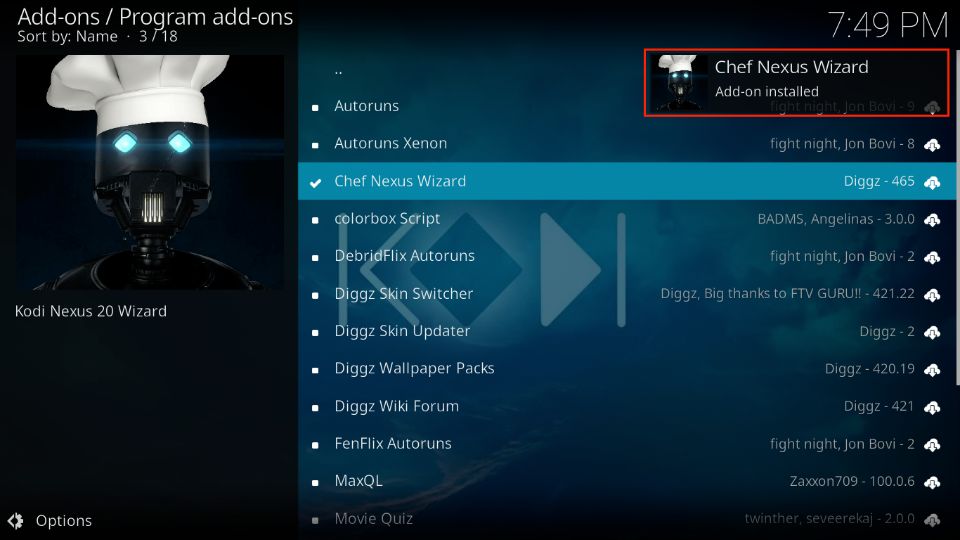 Part 4: Install Diggz Xenon Kodi Build
Finally, the Diggz Xenon installation using Chef Wizard unwraps as follows:
1. Click CLOSE when the Diggz Chef Wizard information window appears.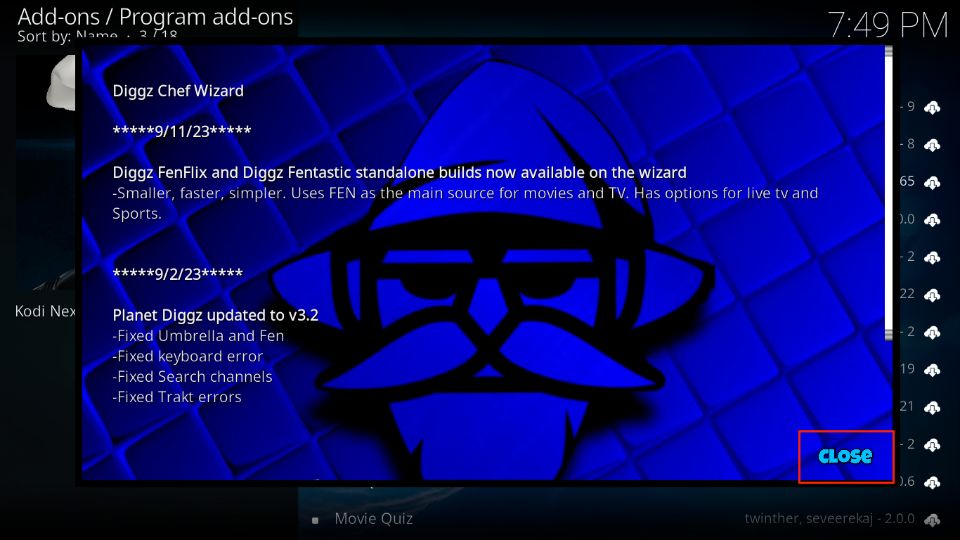 2. Select No when the Chef Nexus Wizard build menu appears.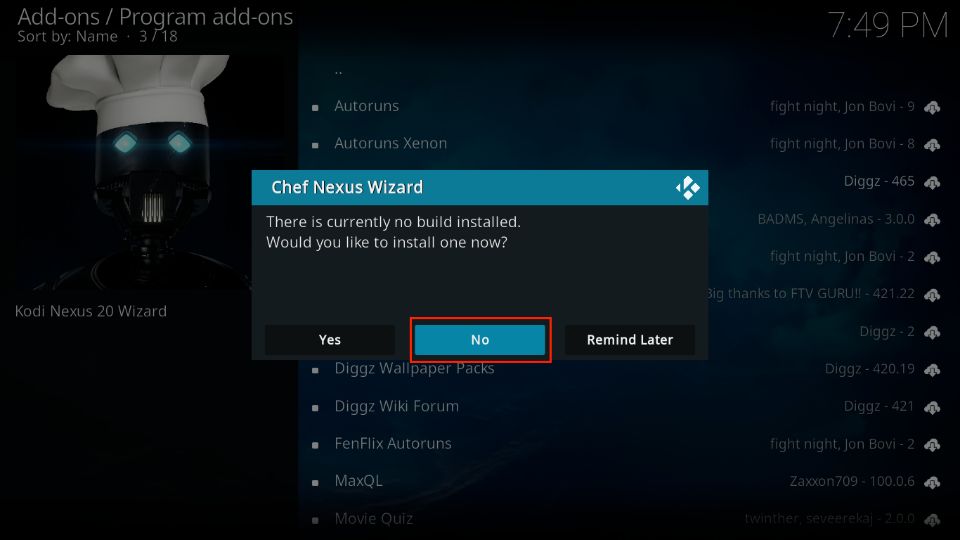 3. Keep pressing the back button until you see the home screen of Kodi. Now guide yourself to Addons> Program addons. Open Chef Nexus Wizard.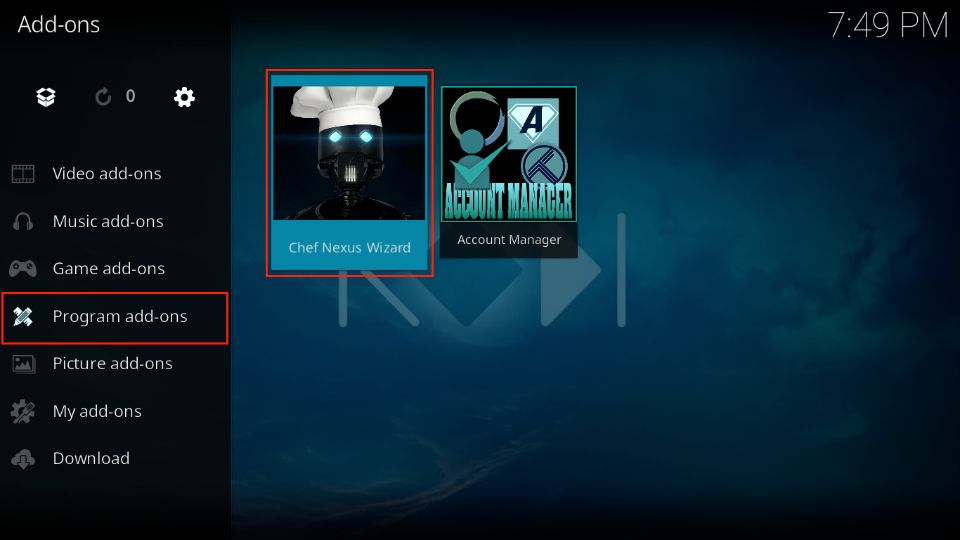 4. Open Build Menu.
5. Click the Diggz Xenon Kodi build.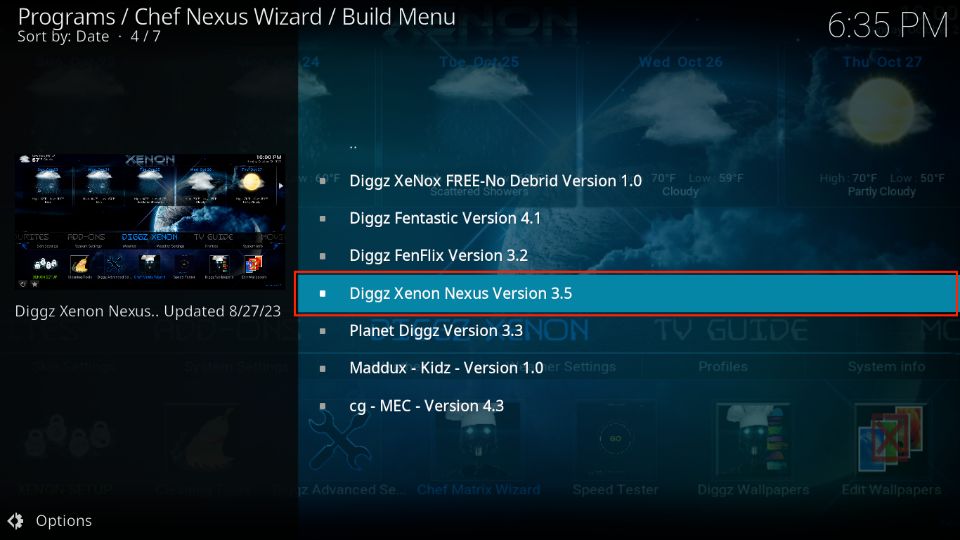 6. Click Continue.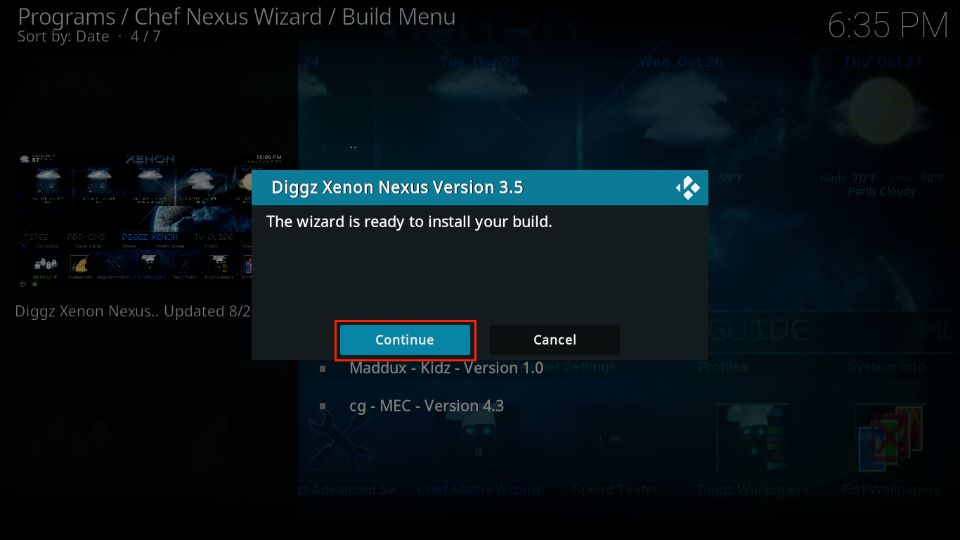 7. Wait for Chef Wizard to download Xenon build files. After that, it will automatically extract and install.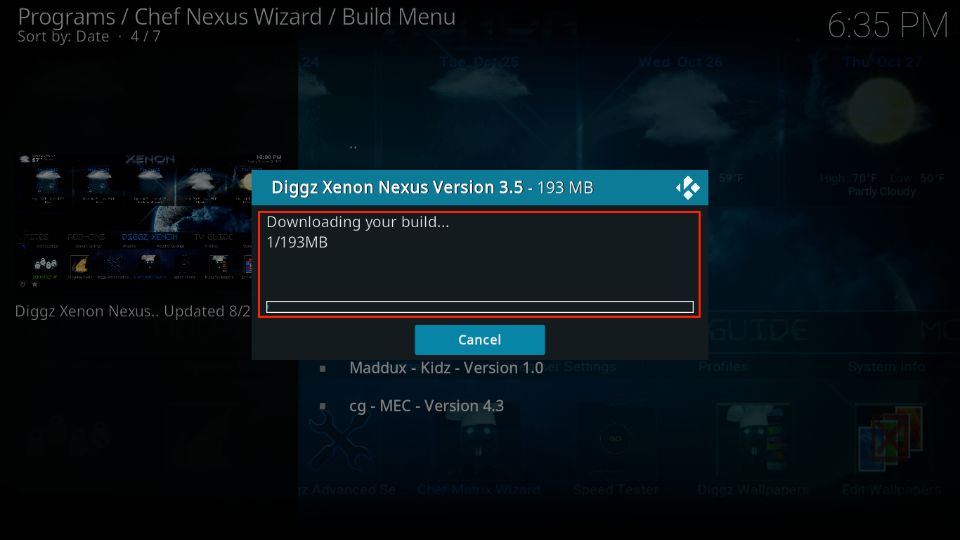 8. When the build is finally installed, click OK to force close Kodi.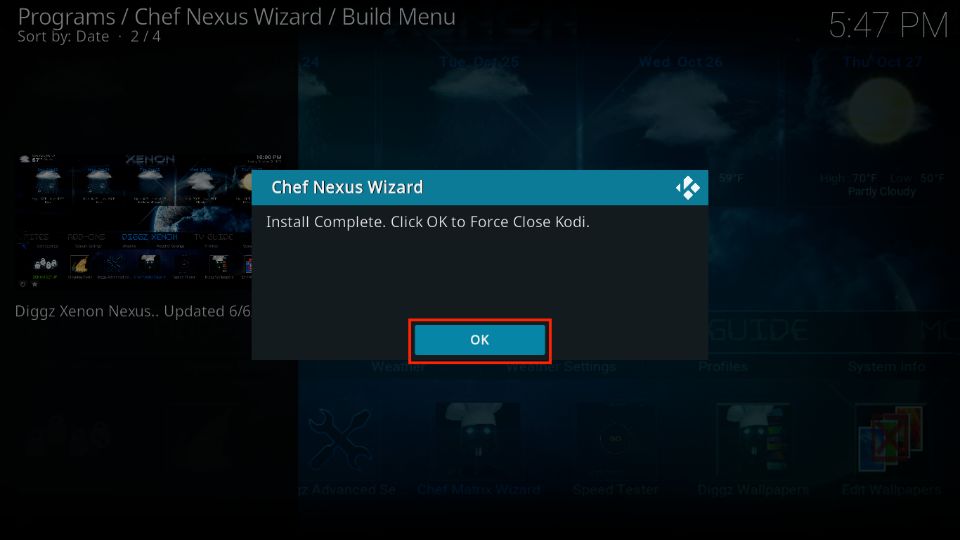 You have successfully installed Xenon Kodi Build.
Wait! It looks like you are all set to start watching your favorite content on Kodi. But have you protected your online identity yet? You are under constant surveillance by the Government and ISP. They use your IP address 3.17.249.235 to track you. Streaming free or copyrighted videos may get you into legal trouble.
Thankfully, you can use a VPN to easily protect your privacy and go invisible from your Government and ISP. I use and recommend ExpressVPN with Kodi.
ExpressVPN is the fastest, most secure, and streaming-friendly VPN. It is easy to install and set up on any Kodi device, including FireStick, Smartphones, PCs, and more.
ExpressVPN, offers an unconditional 30-day money-back guarantee. So, if you do not like the service (I don't see why), you can get a full refund within 30 days.
Please remember that we encourage you to use a VPN to maintain your privacy. However, we do not condone breaking copyright laws.
Before you start using Kodi for streaming, here is how you can protect yourself with ExpressVPN:
Step 1: Sign up for ExpressVPN Here
Step 2: Download ExpressVPN on your device by clicking HERE
Step 3: Open the ExpressVPN app on your device. Sign in with your account. Click the connect/power button to connect to the VPN

Great! You have successfully secured yourself with the best Kodi VPN.
Overview of the Diggz Xenon Kodi Build
Diggz Xenon is an all-in-one build for Kodi lovers. It features movies, TV shows, games, music, sports and more. Moreover, the appealing and premium layout makes Diggz Xenon a popular Kodi build.
For new users, let's briefly overview the menus, sections, and features of the Diggz Xenon Kodi Build.
You'll be directed to the Home menu when you launch the build. It features sections like Diggz Xenon, Movies, TV Shows, Debrid Zone, Trakt, Library, TV Guide, Sports, Music, Arcade, Favorites, and Add-ons. Moreover, the Home menu also features sub-categories like Logins, Clean-up Tools, Advanced Settings, and more.
Let's explore!
First, select the Diggz Xenon menu.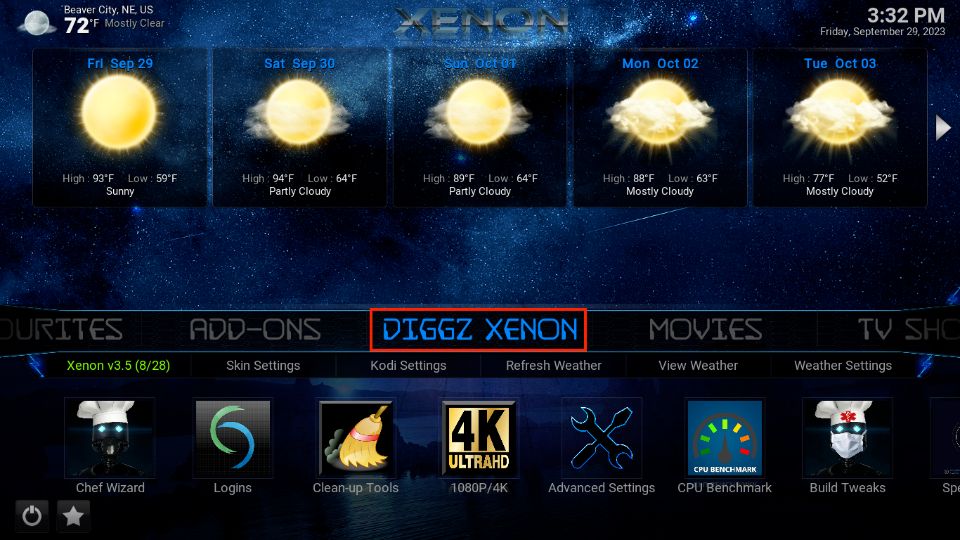 Automatically, a Settings menu will open. You can access sections like Skin Settings, PLayer, Media Games, Add-ons, and more. Go through each section to see what they offer.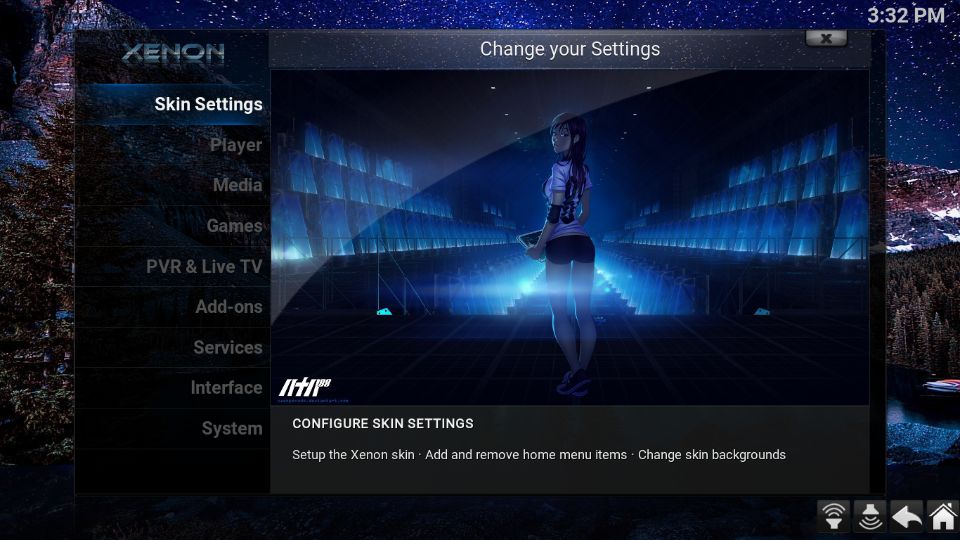 Next, select the Movies section.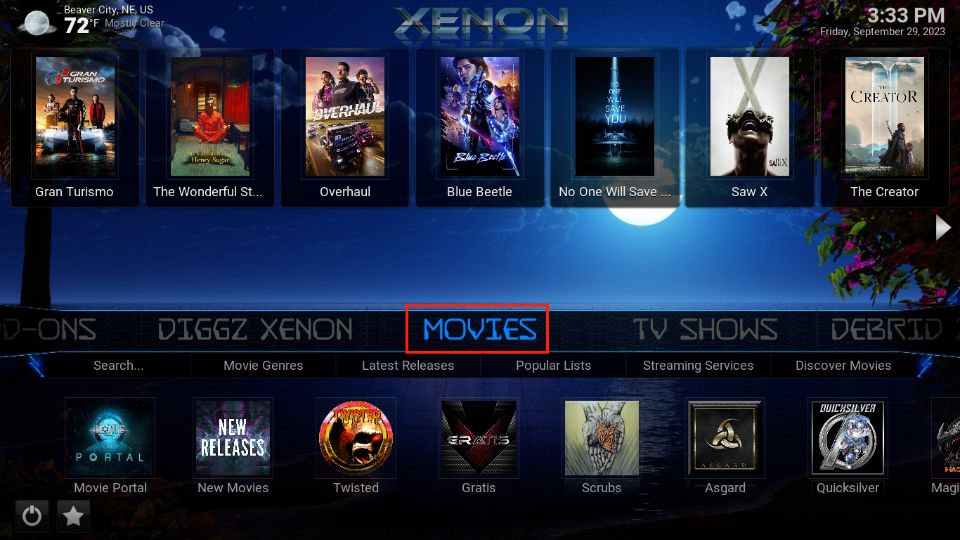 The Movies menu features sub-sections like Search, Popular, Top Rated, Upcoming, Trending Today, and more. You can access each section to find relevant content or use the search facility to look for particular titles.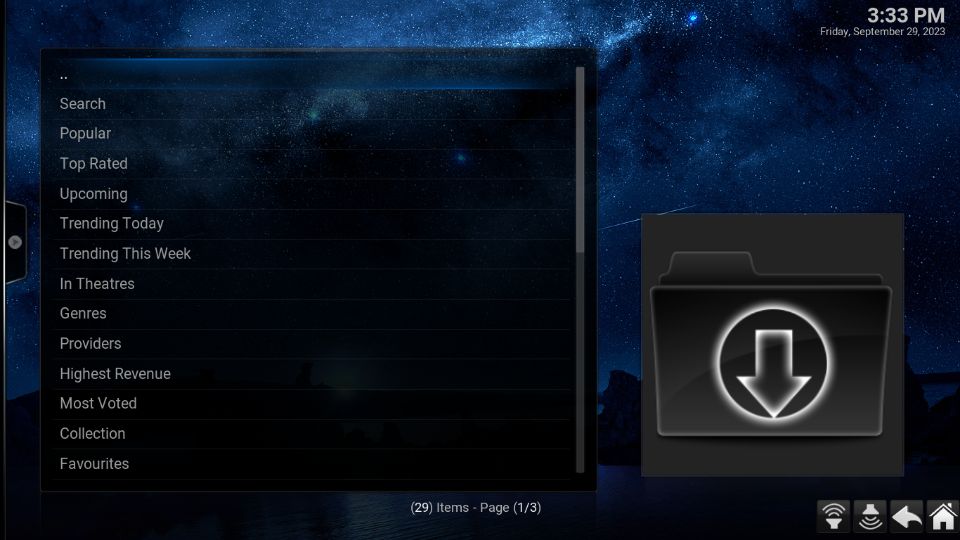 Next, go to the TV Shows menu.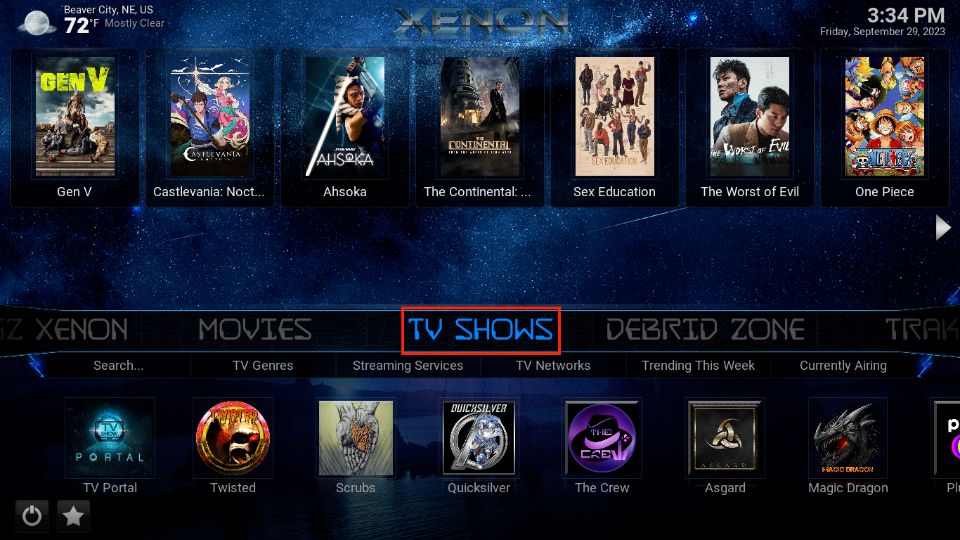 Again, it's also sub-categorized into Search, Popular, Top Rated, Genres, Providers, and more.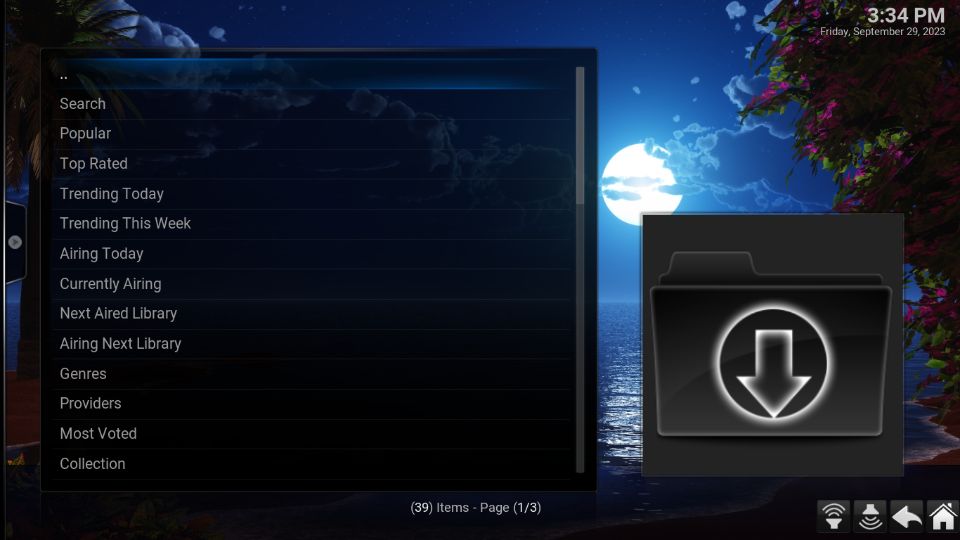 Next, select the Debrid Zone tab. You will view all the premium titles and add-ons like Umbrella, Fen, POV, Seren, etc.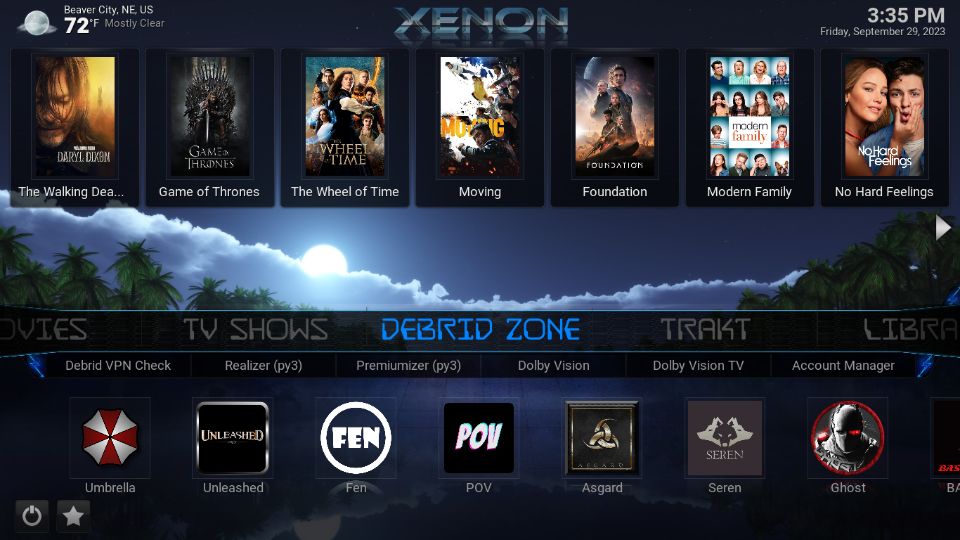 Go to the Trakt section to view your Watchlist, Collections, Trakt Tools, and more. You can also select the Search Trakt List sub-section to find particular titles.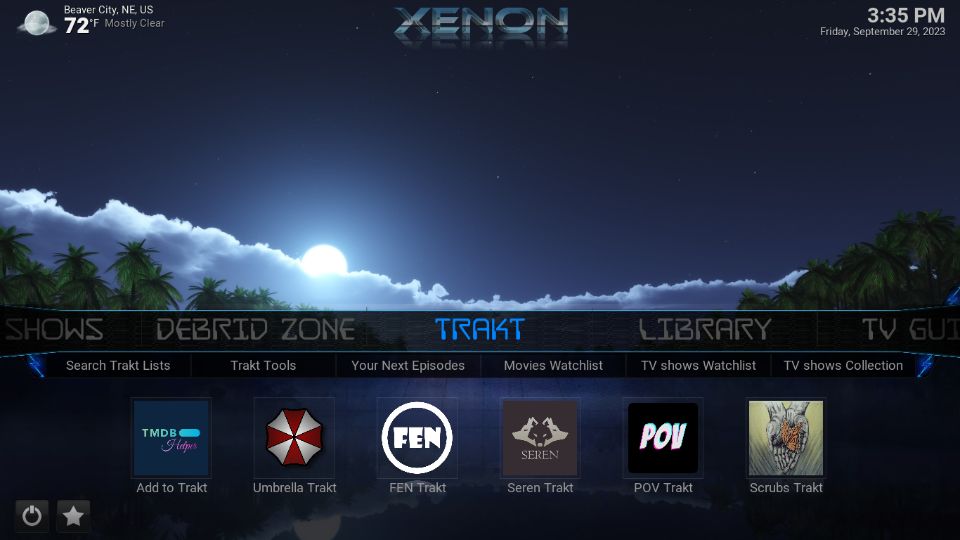 Now, access the TV Guide menu. The menu lets you set up a TV Guide, view channels, Update PVR, etc. You can also view popular channels like AMC, BBC America, A&E, etc.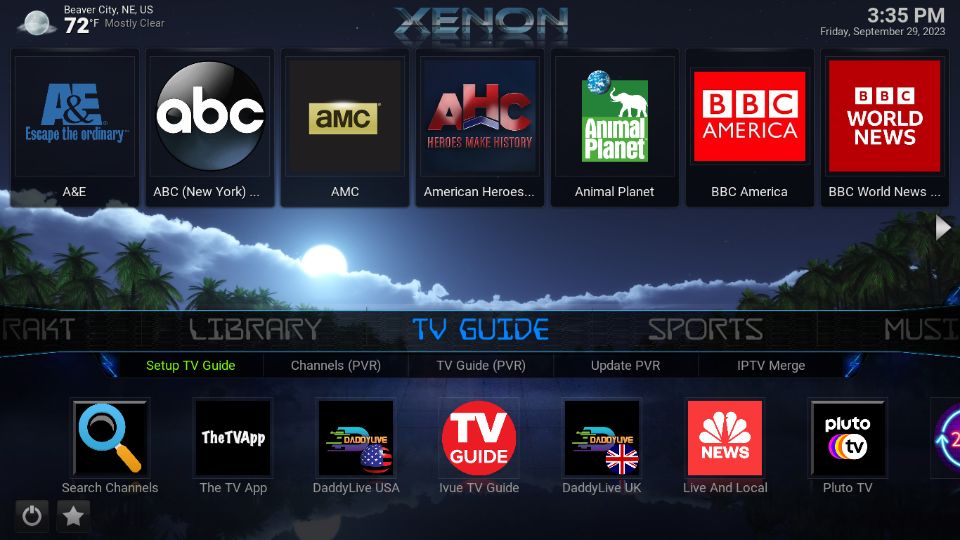 Similarly, the Sports section features all the sports-related content. It includes popular NFL, NHL, MLB, NCAA, and UFC events. You can also utilize the search feature or watch live PPV matches. Some sports-related add-ons include The Loop, DaddyLIVE Sports, and Gratis Sports.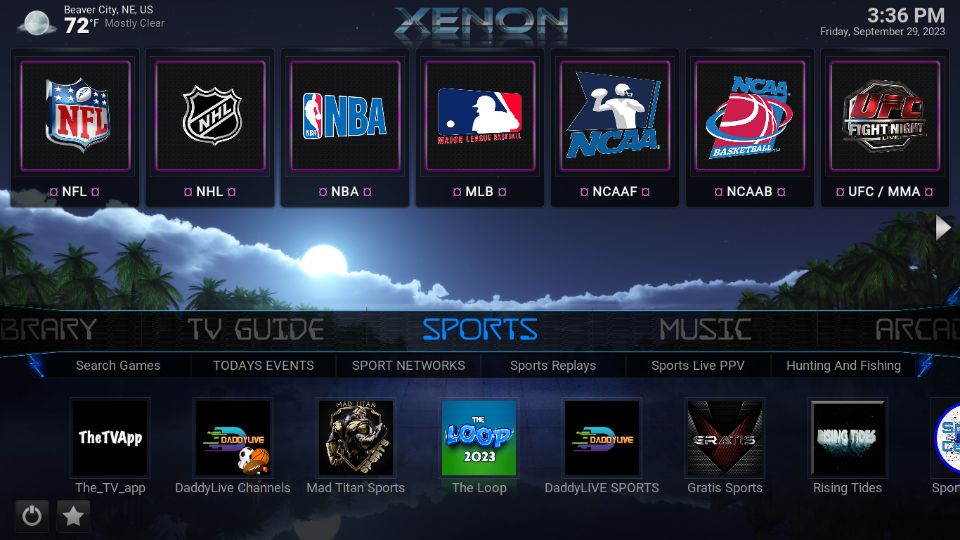 Access the Music section to view all the relevant content. You can view Artists, Top Albums, New Albums, and Compilations.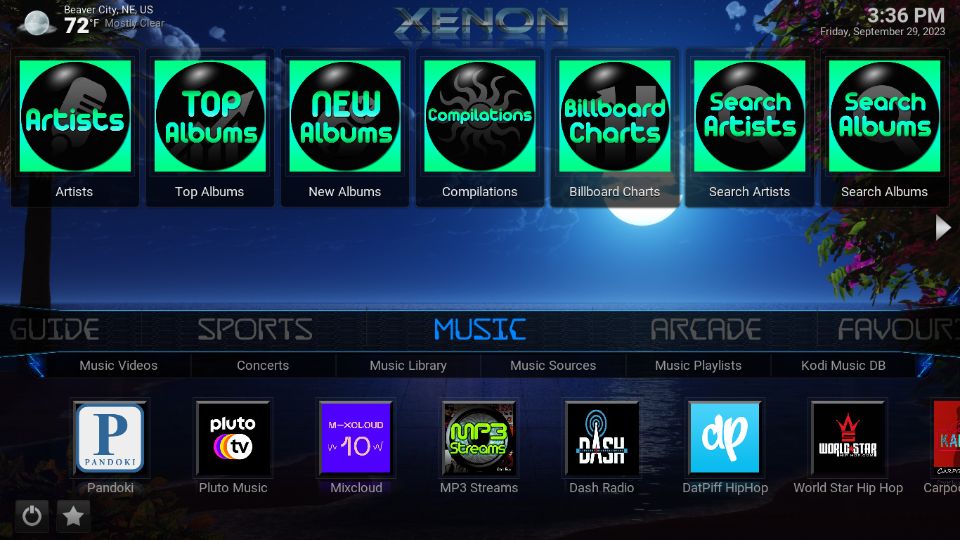 Go to the Arcade section to view various games. You can also search for games or delete installed games using the sub-section.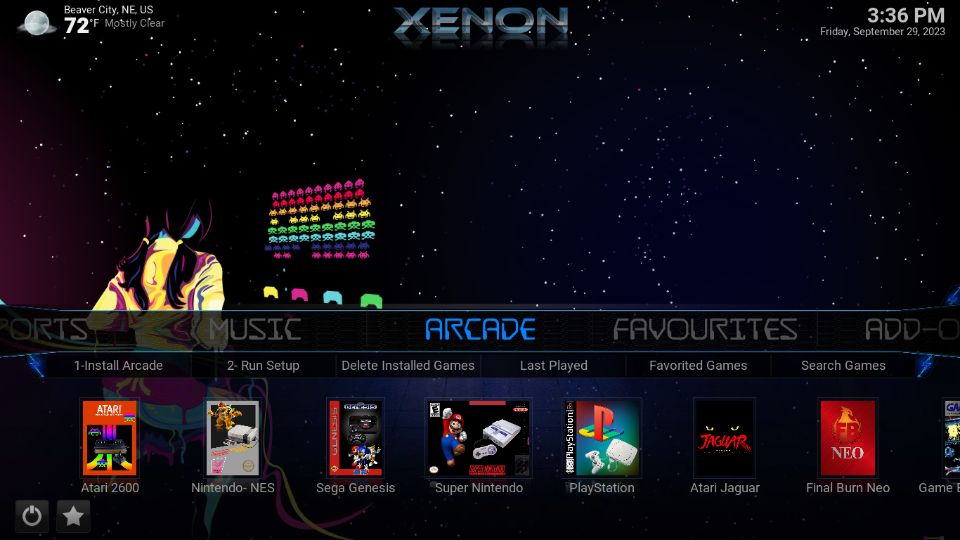 Next, go to the Favorites menu. It features three sub-sections: Edit Favorites, FEN Favorites, and Adults Only. Moreover, you can find anime, horror content, documentaries, and more via the menu.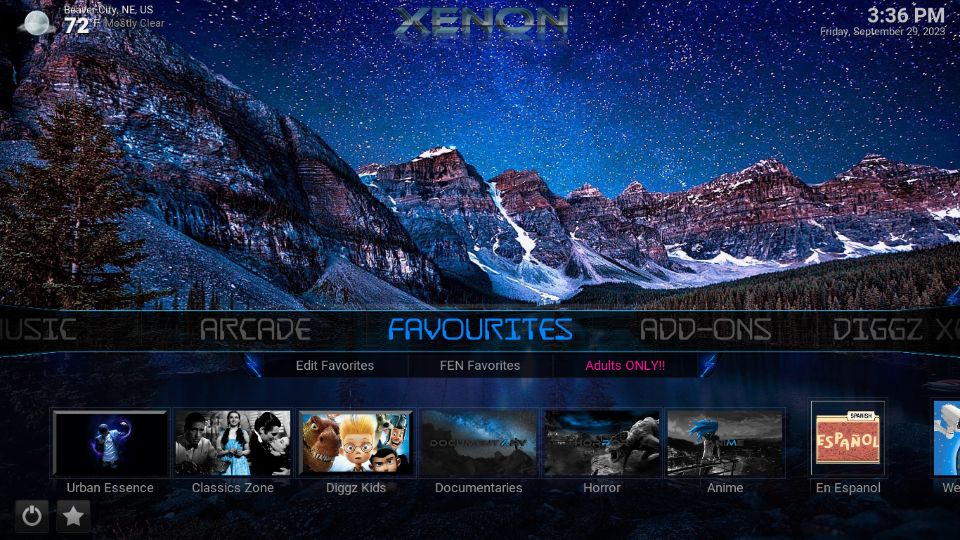 Lastly, navigate to the Add-ons menu. It features Video, Program, and Music addons. Moreover, you can also search for add-ons and install new ones from the repository.
How to Link Real Debrid with Diggz Xenon
Real Debrid is a fantastic premium service for fetching high-quality streaming links with the best audio features.
Diggz Xenon Kodi build lets you integrate Real Debrid for a complete streaming experience. Follow these steps to link your Real Debrid account with Diggz Xenon.
1. Access the Diggz Xenon Home page. Then, scroll down and select the Logins tab.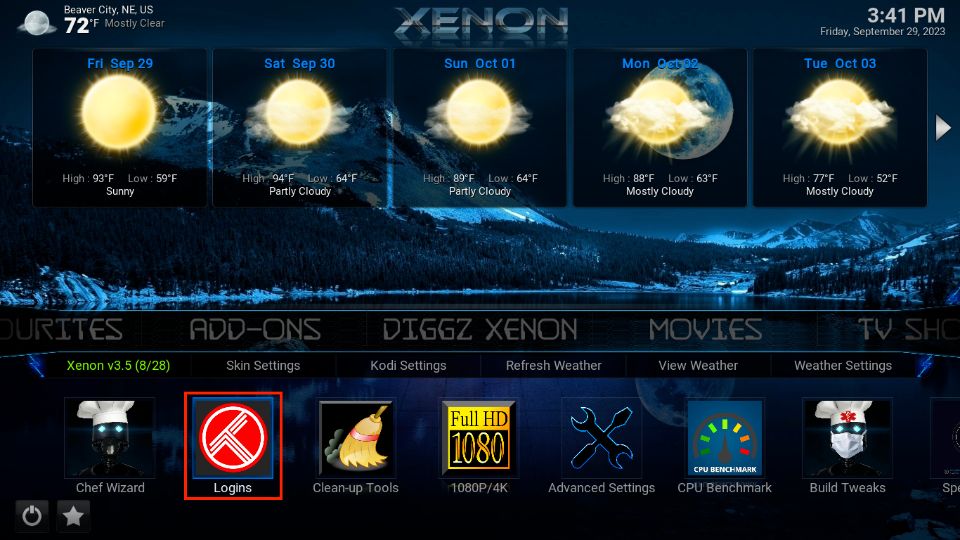 2. An Authorize Services menu will open. Now, select Trakt and Debrid Account Manager.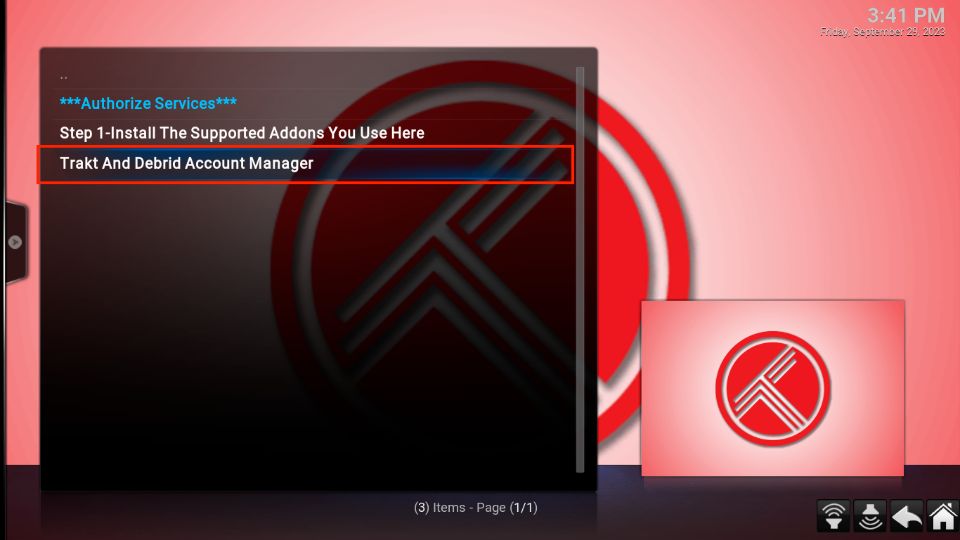 3. Diggz Xenon supports premium services like Real Debrid, Premiumize, All Debrid, and Trakt. However, this section covers Real Debrid integration. So press the Authenticate Real Debrid tab.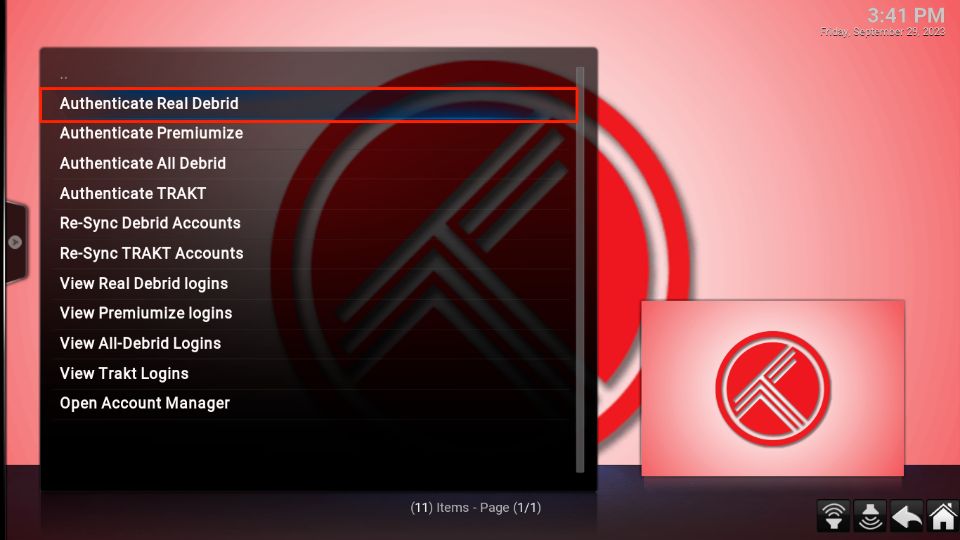 4. A small Real Debrid Authentication menu will appear. It describes the instructions to complete the authorization.
So, start by accessing https://real-debrid.com/device in a separate web browser. Then, enter the Code mentioned in the Authorization menu and complete the process.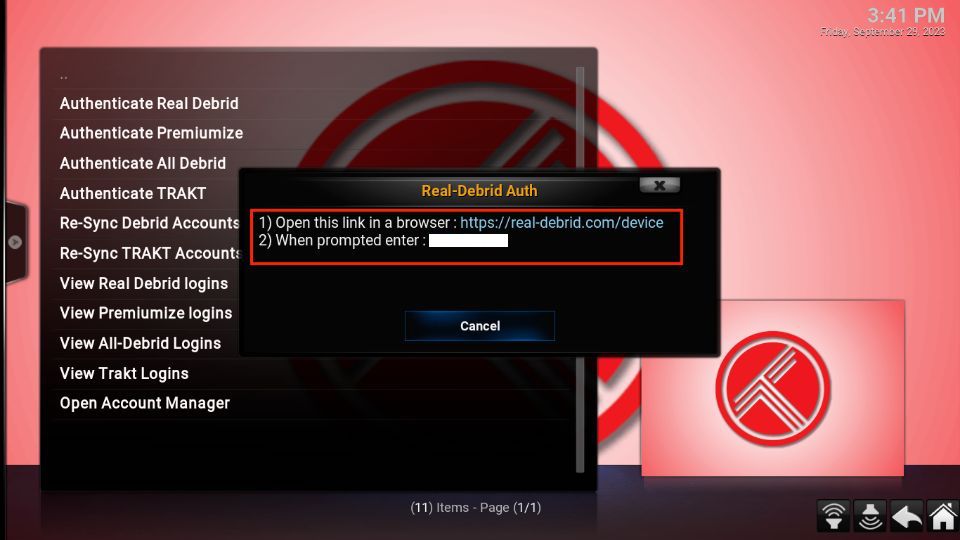 5. Immediately, you will get a Real-Debrid Authorization Successful message.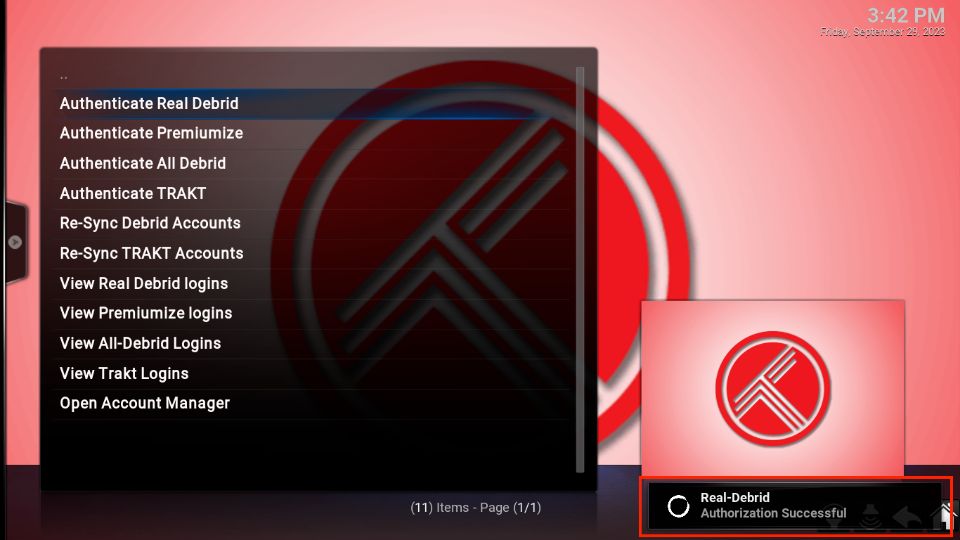 How to Link Trakt with Diggz Xenon
Trakt is a fantastic utility that keeps track of your shows and movies. It syncs your streaming history across devices and suggests titles according to your preferences.
In short, it's the best service for keeping logs on your watch history. Fortunately, you can easily link Trak with Diggz Xenon. Follow these steps:
1. In the Trakt and Debrid Account Manager menu, select Authenticate Trakt.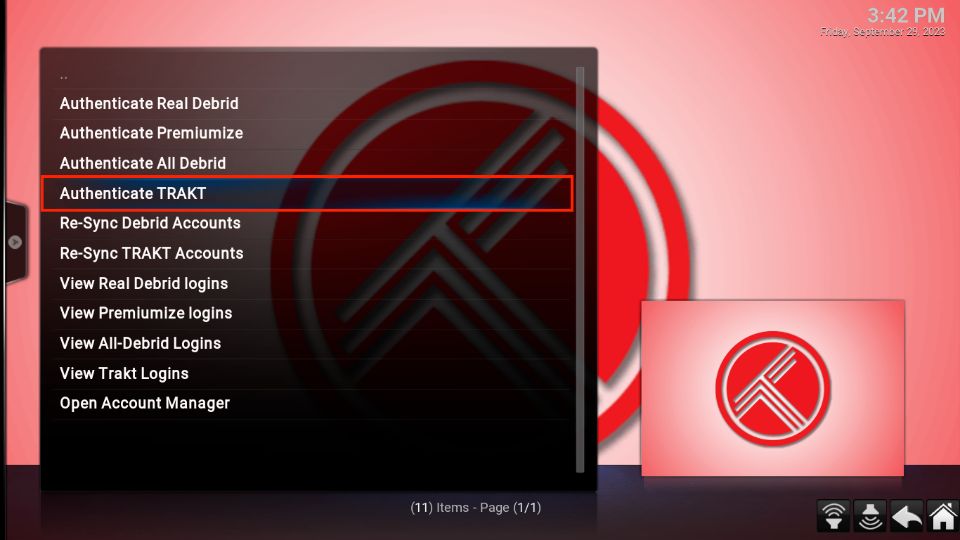 2. Follow the prompts in the Authorize menu to complete the process—open https://trakt.tv/activate in a web browser. Then, when prompted, enter the Code and complete the authorization.
3. Wait for the Account Manager Trakt Successfully Authorized alert.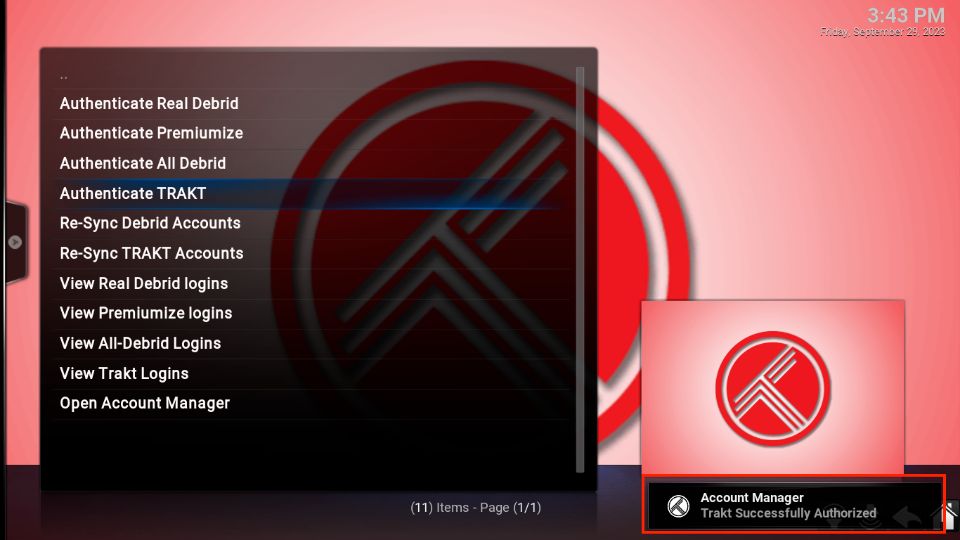 Wrapping Up
Xenon by Diggz is one of the most sought-after Kodi builds, and not without any reason. It is professionally designed to keep users' convenience ahead of everything else.
If you are looking for a feature-rich build that does not slow down on a low-spec streaming device, the Diggz Xenon Kodi build is an indisputable choice. Install it on your Kodi-compatible device and dive into the world of free & stressless streaming.
Related: